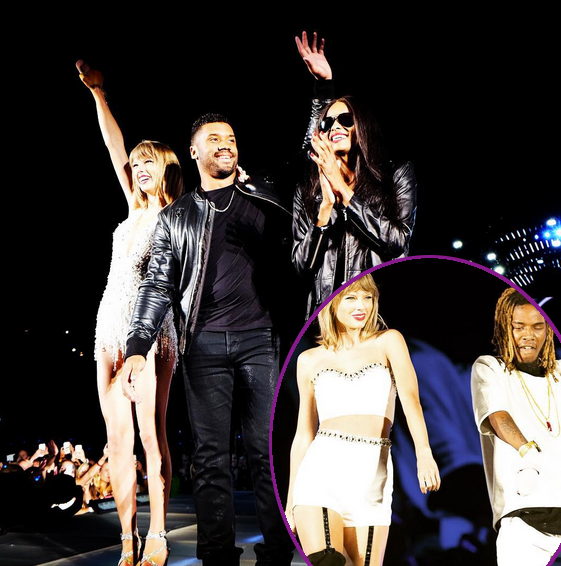 Fetty Wap just had a pretty interesting night.  He hit the stage Saturday with Taylor Swift at her Seattle tour stop and clearly loves "Trap Queen."  Hometown hero Russell Wilson and girlfriend Ciara also hit the stage with T-Swift.  We've got it all inside....
Taylor Swift has started a tradition on her '1989 World Tour' to bring out surprise guests during her show.  And last night when she rolled into Seattle, she let the masses know she's a Trap Queen at heart.  Well, she knows the words to Fetty Wap's songs so that's about as Trap as she gets.
The Country turned Pop star surprised her crowd of 60,000 fans with Mr. Trap Queen himself.  And she even rapped the track with him.  Y'all know everybody loves Trap culture until....
Check out Fetty and T-Swift taking the stage below:
Yeah, so that happened.
Then this happened:
Taylor introduced "one of her favorite singers in the world" Ciara during "Style."  After CiCi strutted down the catwalk, Taylor introduced the Seattle Seahawks QB Russell Wilson, and the crowd lost it. Check it below:
Well isn't that special.  Good times.
Photos: Taylor Swift & Fetty Wap's IG