Vacation time!  Oprah & Gayle are doing it up yacht style around Ibiza while Ming & Aoki Lee Simmons chill in the South of France.  Pics inside...
BFFs Oprah and Gayle aren't just vacaying in the fabulousness that is Ibiza, they're doing on aboard a huge yacht....that they've been spending time on with Princess Beatrice Ferguson.
The power duo is aboard David Geffen's meg yacht Rising Sun and looking super relaxed as they chatted up a yacht hand: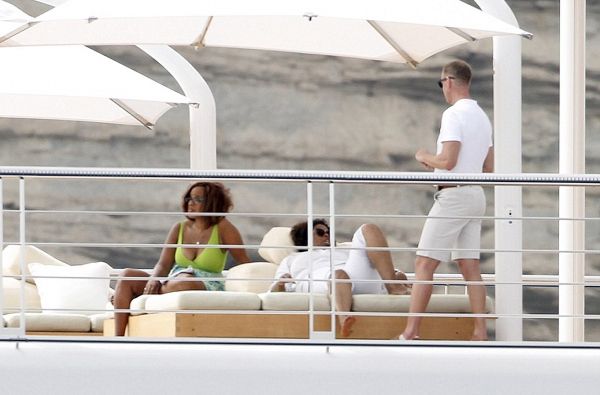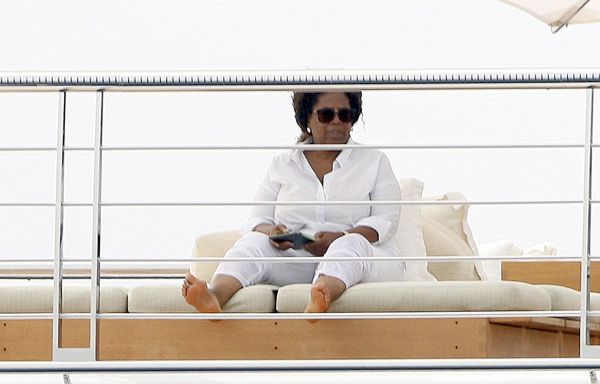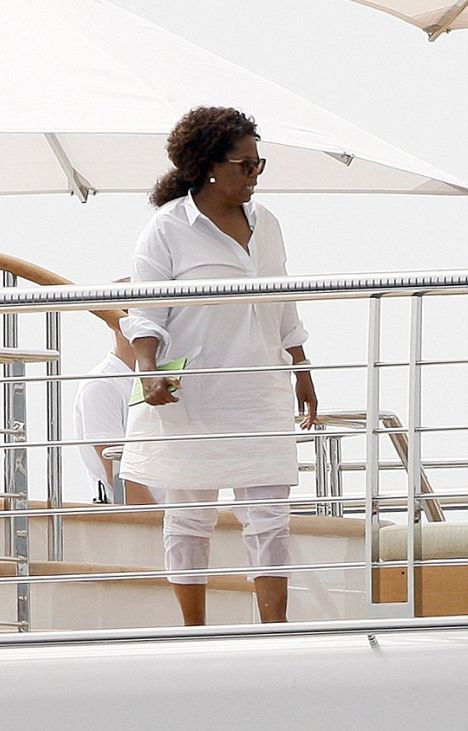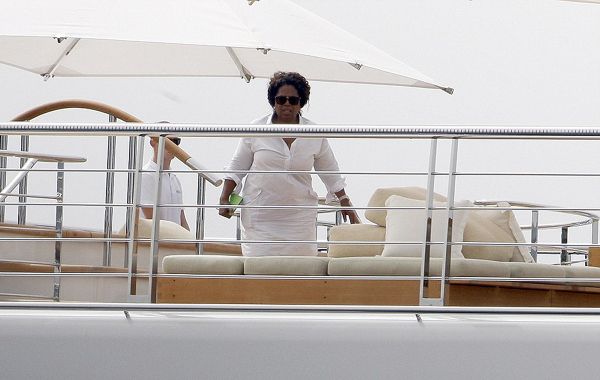 Fab times.  Gayle is taking a break from her CBS "This  Morning" and Oprah magazine EUC duties while Lady O herself is soaking up her much deserved vacay.
Also abroad: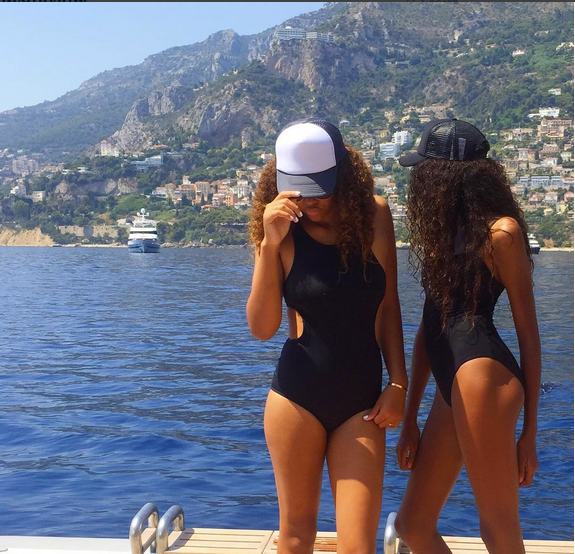 Russell Simmons' daughters Aoki Lee Simmons and Ming Lee Simmons are taking after their model mom Kimora.  They siblings posed it up for the 'Gram while on vacay in the south of France.  We can only wonder how KiKi is doing with a teen and pre-teen on her hands.  Aoki turns 13 in a little over a week, and Ming is already 15!
Cute!
Photos: Splash/Ming Lee's IG