Both Rihanna and Formula 1 driver Lewis Hamilton were in Barbados for Crop Over last week...and both are stil there vacaying it up.  So it only makes sense they do so...together.  Check out the hometown hero chillin' with Lewis on the island inside....
So, we're not saying these two are "dating" per se, but they're both hot and both on a boat together on an equally hot island.  Barbados native Rihanna hit the beaches on her home island yesterday with her besties Melissa Forde and Jenn Rosales. 
Race car driver and Nicole Scherzinger's ex Lewis Hamilton was also spotted on their boat doing water sports with them.
Mmhmmm.
Rihanna was laced in a sexy tropical bikini and her fave body jewelry.
The crew took a boat out to do some rafting and swimming: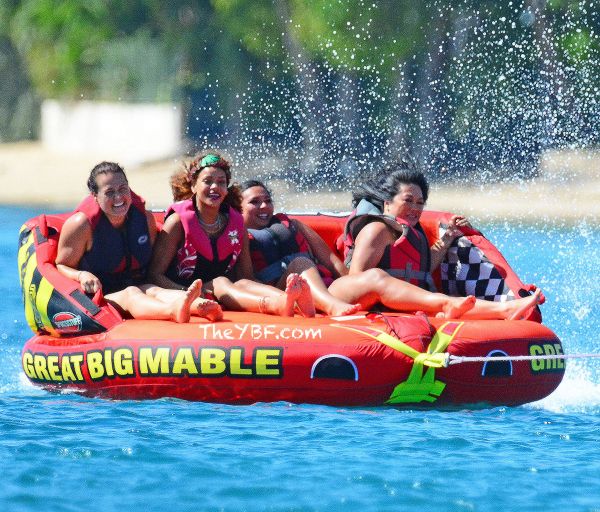 Fun times indeed.
Then Rih and Lewis were spotted heading back to land after a fun day out at sea: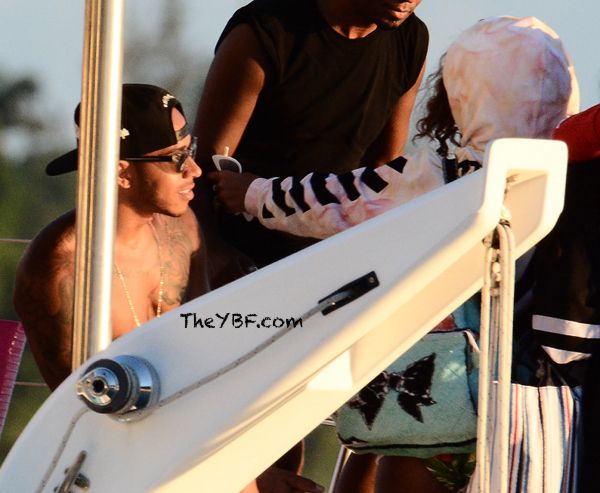 Check out Rihanna battling her girl in a crump dance off:
Ha!
Photos: Splash