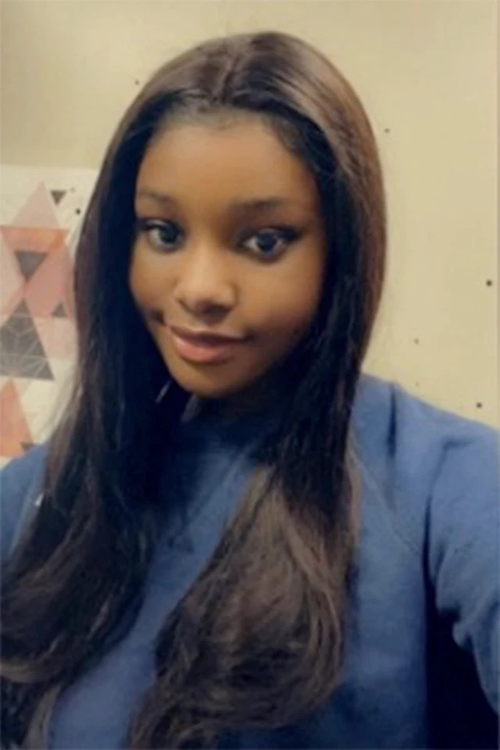 Saniyya Dennis– a Buffalo State College student – went missing last month, and now the police believe she may have jumped to her death at Niagara Falls after a breakup with her boyfriend. The 19-year-old's father - former Dipset rapper 40 Cal - is asking anyone with surveillance footage or information to come forward. See his heartbreaking plea for help inside…
Almost two weeks have passed, and police still have not located missing Buffalo State College student Saniyya Dennis, daughter of former Dipset rapper 40 Cal. Authorities now believe she may have thrown herself into Niagara Falls after a break up.
The 19-year-old sophomore from the Bronx was last seen leaving her dorm on April 24th. She was last seen on video early April 25th around Goat Island, according to Erie County District Attorney John Flynn. Bloodhounds also picked up the student's scent around Goat Island during a search on April 30th. It's reported around 1AM she took a Snapchat selfie near the Nikola Tesla monument with Niagara Falls in the background and then called the friend.
"It appears that this poor girl took her own life," Flynn said at a news conference Thursday morning (May 6th).
According to reports, Saniyya got into an argument with her boyfriend (who was in New York City at the time), which led him to breakup with her. After he called it off, she called him over 70 times in the next several hours, but he didn't answer the phone. Later, she sent him a text that said she planned on killing herself.
"I'm so done with my own life, and living it," the text read, according to WIVB. "I've finally had enough."
Flynn said Saniyya was "troubled by the breakup" and reached out to a male friend in New York City, also telling him she had planned to take her life. Saniyya talked on the phone with her male friend for hours and he was able to "talk her down" at one point, but she seemingly changed her mind. She hopped on a bus to the Niagara Falls Visitor Center. While there, Saniyya texted her mother and told her she would call her the next day. In a text, she told a friend she wouldn't see him this coming summer.
While the police have not uncovered her body, they believe she carried out the act of suicide based on the timeline of her last hours.
"Some are going to say without a body, do you definitely know that she took her own life?" Flynn continued. "No … all I can do is present you everything I have."

"I feel awful for the parents," he said. "I feel awful that I don't have a conclusion, obviously."
You can watch the full press conference below: 
Saniyya's father,rapper 40 Cal (real name Calvin Byrd), is pleading with businesses in the area to share any surveillance footage they may have with the police.
"Why does it take so long to get subpoenas to cellphone records?" Saniyya's father asked. "Why does it take so long to get video footage of buses?"
Check it:
So tragically sad. We pray the family receives whatever they need so they can have closure.
Photo: Dennis Family