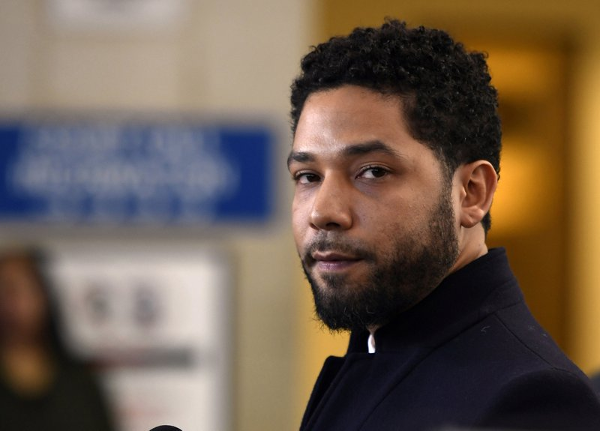 Chicago Police have released tons of body cam footage from their investigation into Jussie Smollett's claim that he was attacked. We've now got video of Jussie in his apartment with police with the noose around his neck, The Osundairo brothers allegedly in back of taxi just before attack, and more.  Check it out inside...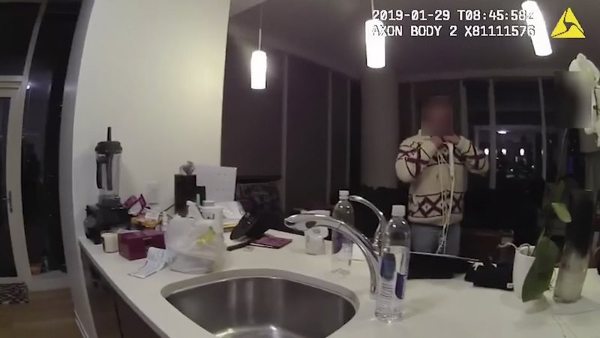 The Chicago Police are on Jussie Smollett's a**!
Days after a judge ruled for a special prosecutor to re-investigate Jussie's case, the Chicago Police Department releases more than 1,000 files from the investigation, which includes more than 70 hours of video related to the alleged racist/homophobic attack.
The footage from the body cameras worn by police show what happened when they arrived to Jussie's Chicago apartment on January 29th. As you know, the former "Empire" actor called police after he was allegedly attacked by two men wearing masks. Authorities believe he staged the attack.
The footage first shows police speaking with Jussie's creative director, Frank Gatson, who was pleading with them to not make a big deal about the situation due his star power.
"He is, like, a star," Frank said. "He works on the show 'Empire.' So, I think — He doesn't want that to be a big deal, you understand what I'm saying?" he continued. "But to me it's kind of messed up, and the thing that bothers me the most — and kind of makes me emotional — is they put a makeshift noose around his f*cking neck."
Soon after, Chicago PD entered Jussie's apartment and you see him standing in the kitchen with a thin, white rope tied around his neck in the shape of a noose.
"Do you want to take it off or anything?," one of the officers asked.
"Yeah, I do. I just wanted you all to see it," Smollett responded.
After he's informed that they are recording, Jussie asked the officers to turn their body cameras off.
Peep the clip below:
Also in the data dump, one of the brothers - who was once a suspect in the investigation - texted Jussie with well wishes the day after the alleged attack.
"Bruh say it ain't true," Abimbola "Abel" Osundairo wrote. "I'm praying for speedy recovery. Sh*t is wild."
Covering their tracks? Possibly, especially if they knew police would check Jussie's phone afterwards.  Abel and his brother Ola Osundairo were detained as police investigated the alleged hate crime. Eventually, they brothers were released days after they were detained.
In another video, the Osundairo brothers are shown in the back of a taxi cab and one them is seen wearing a hoodie tightly around his face, seemingly trying to keep a low profile, on the night of the alleged attack. In the clip, they pay the cab driver, and then hop out. Police say the Osundairos used taxis to get to and from the alleged crime scene.
Peep the clip below:
Hunty.... Chicago PD knew they were being messy releasing this.
Jussie Smollett - who celebrated a birthday a few days ago - was brought up on 16 felony counts of lying to police, but they were eventually dropped by Cook County prosecutors.
Just a few days ago, Judge Michael Toomin approved for a special prosecutor to re-investigate the case. Smollett and Cook County State Attorney Kim Foxx - the first African American woman to lead the office - could be in BIG trouble. Once the special prosecutor is appointed, he/she would be allowed to bring NEW charges against the "Empire" star IF there are "reasonable grounds" to do so. Yikes.
Photos: AP/Chicago Police Department