Lil Nas X brought Billy Ray Cyrus to the 2019 BET Awards to perform their viral hit track, "Old Town Road." Get into their country trap performance and deets on the infectious song taking over the Billboard Music Charts inside...
Lil Nas X is arguably one of the hottest artists out right now. The Billboard Charts confirms that. More on that later.
Last night, Lil Nas X made his BET Awards debut with country singing legend Bill Ray Cyrus by his side for a standout performance of their remixed song, "Old Town Road." It's a viral sensation that's also taking over the music charts, despite Billboard's "shade."
Before taking the stage, the unexpected duo rode up on the blue carpet at the Microsoft Theater on horseback. The stage was transformed into a saloon and when the audience got their first glimpse of Nas X busting through the doors, they went wild.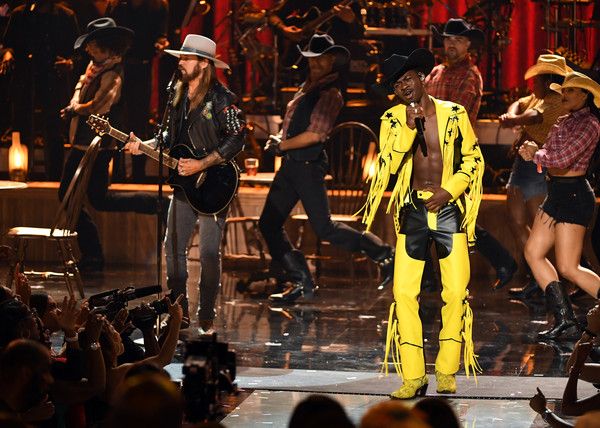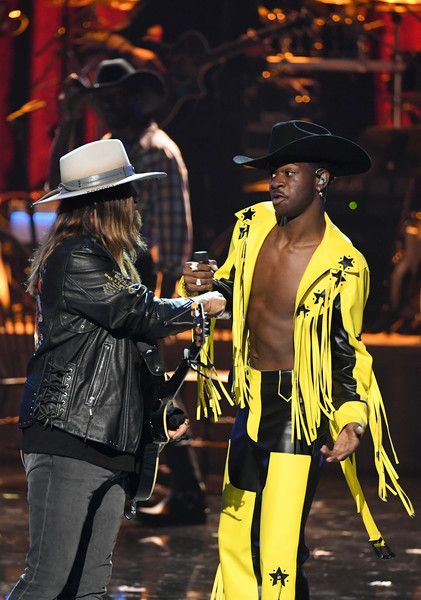 "Old Towne Road" sparked controversy when it landed on Billboard's "Hot Country Songs," but was pulled a week later. Billboard made claims that the song didn't "embrace enough elements of today's country music," but we all know why they said that. Hmph.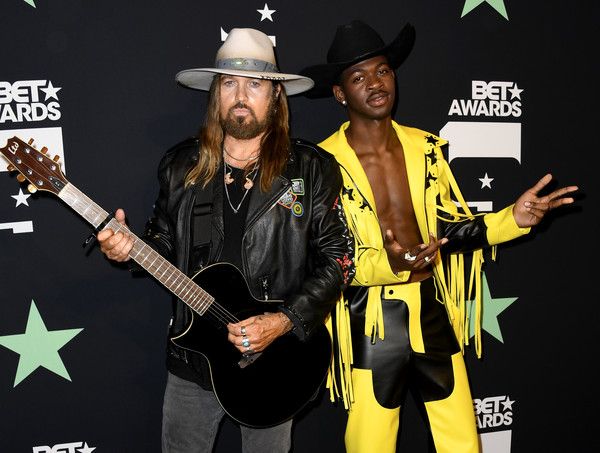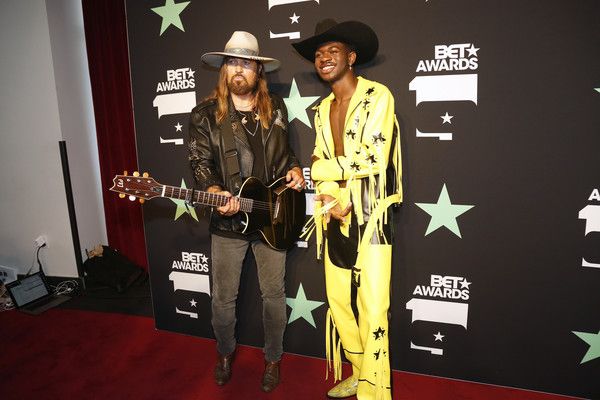 Peep their performance below:
The Atlanta rapper made sure he copped a photo-op with Rihanna:
AHHH pic.twitter.com/qcz1MudX5p

— nope (@LilNasX) June 24, 2019
On the carpet...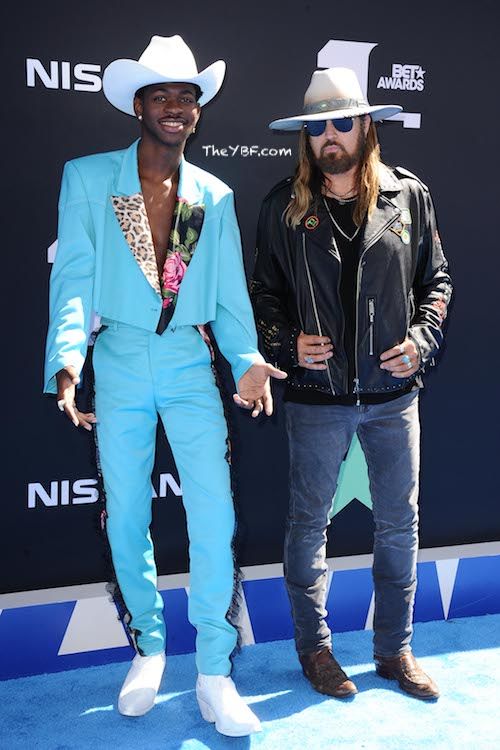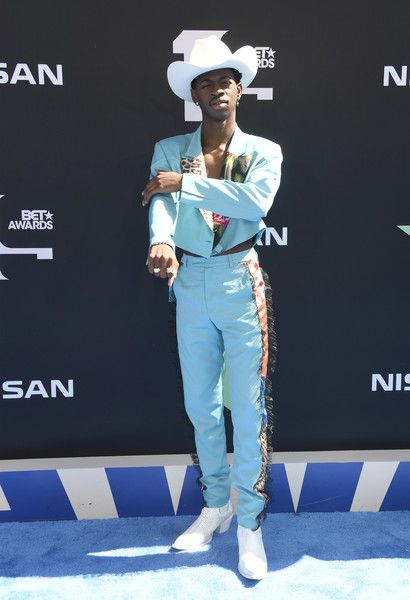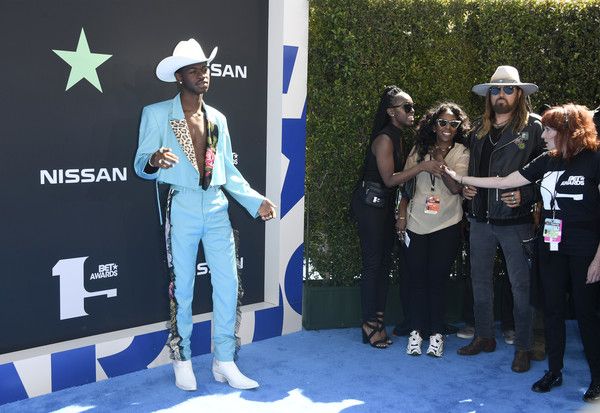 The "Old Town Road" rapper - who released his new 7 EP recently - rocked a custom blue Pyer Moss ensemble with white boots and a cowboy hat. According to Hits Daily Double, 7 is expected to enter the Billboard 200 chart at No. 1.
Also, "Old Town Road" doesn't show any signs of slowing up. It's been sitting at the No. 1 spot on the Billboard Hot 100 for the 12 consecutive week! He's determined to not be a 1 hit wonder, and we're certainly not mad at that.  Congrats!
Photos: Getty