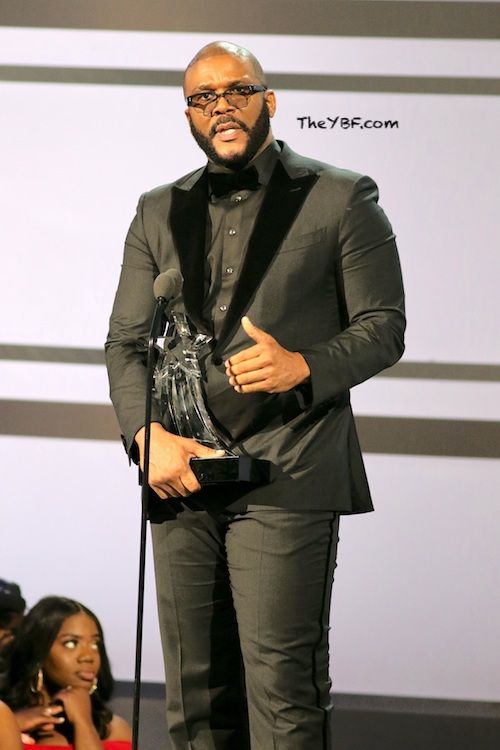 Tyler Perry brought a WORD with him as he accepted the Ultimate Icon Award during the BET Awards. Get into his speech inside that had us ready to hit the Woah and a praise dance...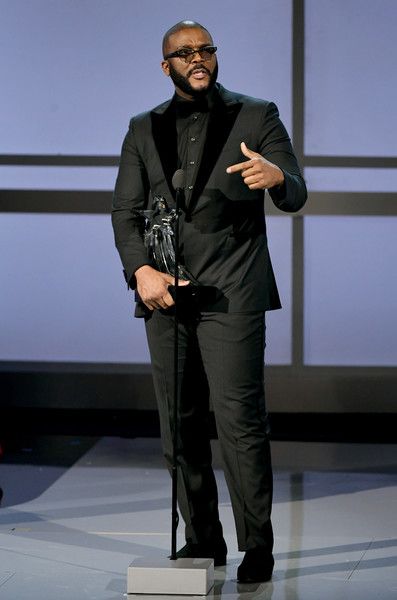 Leave it to Tyler Perry to take us to chuch!
The filmmaker delivered a whole sermon while accepting the Ultimate Icon Award during Sunday's BET Awards that went down at the Microsoft Theater in LA.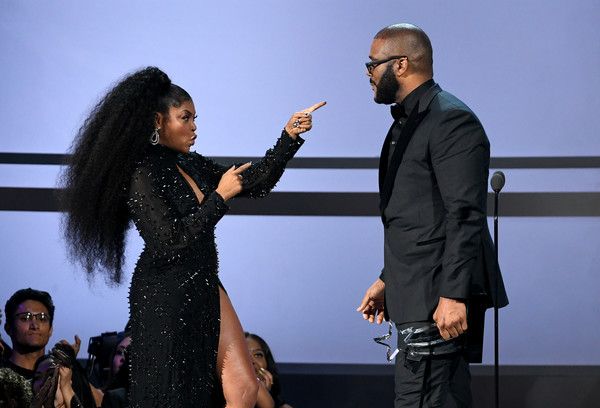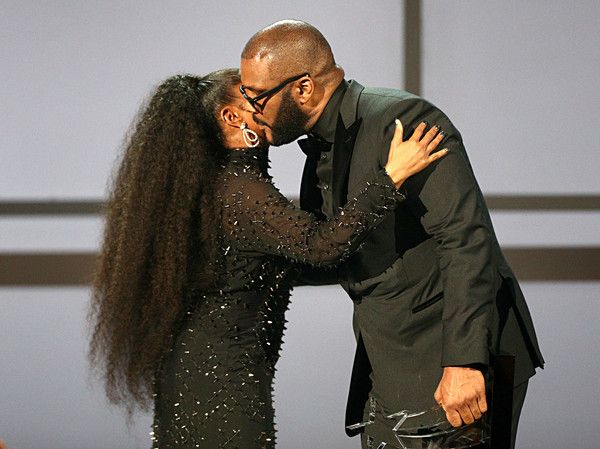 Taraji P. Henson was tapped to present the award to the Hollywood writer, producer, and director. And she was the perfect choice. She has worked with Tyler in a number of films, including The Family That Preys (2008), I Can Do Bad All By Myself (2009) and Acrimony (2018).
In fact, Mr. Perry was the Hollywood figure who made sure Taraji was being paid what she deserved.
"In a time when my counterparts were making way more money than I was, Tyler Perry was the first to pay me my exact worth," she shared with the audience. "A black man did that and that means the world to me. Tyler, you are a brilliant visionary that embodies what the African-American dream truly is. You sir, are an icon living."
"The Haves & The Have Nots" actress Tika Sumpter co-signs Taraji's comments:
SAME. While many others say they don't have a budget but be celebrating all the money they make at the box office. He also hires people's hair and makeup team. Something that's always a fight everywhere else. Congrats TP. #BETAwards19https://t.co/EFIBNgTyhR

— Tika Sumpter (@iamtikasumpter) June 24, 2019
After hugging and kissing Taraji, "The Haves & The Have Nots" creator started his speech by sharing a story about what it was like growing up with a father who used to beat his mother. He said at the age of 5-years-old he would imitate the women his mother played cards with every week after his father would get done beating her and it would make her laugh. He said there was power in her laughter that he didn't realize until he got older.
The famed director shared another childhood story about starting a new school and to get there, he had to walk past pimps, prostitutes and through a graveyard. There was a man he ran into that needed help crossing a six-lance road on the way to school. He connected that story to his mother about how he "helped her cross" from the pain to a moment of laughter.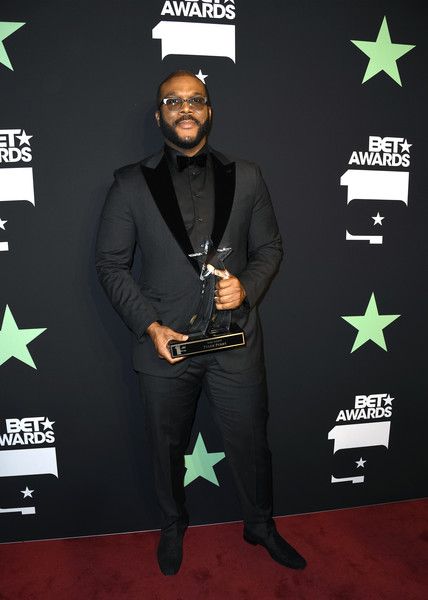 "When I started hiring Taraji, Viola Davis and Idris Elba, they couldn't get jobs in this town but God blessed me to be in a position to be able to hire them. I was trying to help somebody cross," he said during his rousing speech.
Perry was determined to keep helping others when he opened his own studio in Atlanta. He said he built the studio in one of the city's poorest neighborhoods to show young, black kids that if he can do it, so can they!
"When I built my studio, I built it in a neighborhood that is one of the poorest black neighborhoods in Atlanta so that young black kids could see that a black man did that, and they can do it too. I was trying to help somebody cross. The studio was once a Confederate Army base, which meant that there was Confederate soldiers on that base, plotting and planning on how to keep 3.9 million Negroes enslaved. Now that land is owned by one Negro."
Yassss! Reclaiming his power.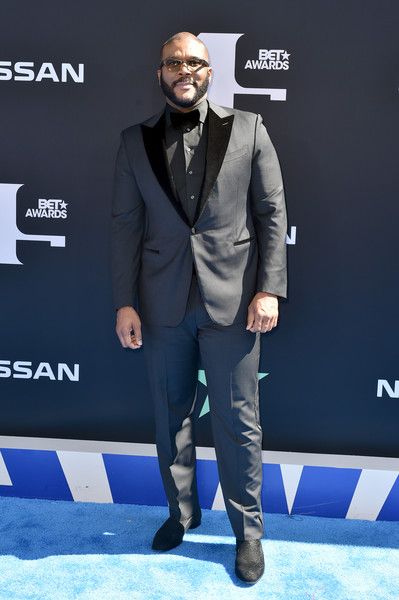 Perry also mentoned the difference in what he's doing vs. the #OscarsSoWhite movement:
"It's all about trying to help somebody cross. While everybody else is fighting for a seat at the table, talking about '#OscarsSoWhite, #OscarsSoWhite,' I said, 'Y'all go ahead and do that. While you're fighting for a seat at the table, I'll be down in Atlanta building my own.' Because what I know for sure is that if I could just build this table, God will prepare it for me in the presence of my enemies."
A. word. We do believe there's room to do both, though.
Check out his full speech below:
On Twitter last night, viewers reacted to Perry's #OscarsSoWhite comment, leaving creator of the movement, April Reign, messages:
Thoughts?
Photos: Getty/Instar