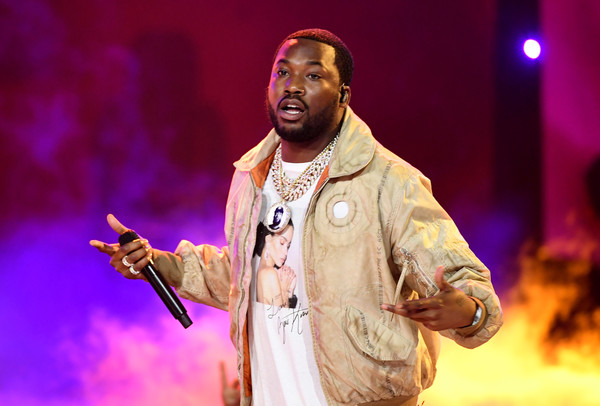 Meek Mill joined DJ Khaled, Jeremih and Lil Baby
on stage at the 2019 BET Awards for a turnt up performance. See the guys rock it out, plus the first trailer of the Philly rapper's upcoming "Free Meek" documentary inside...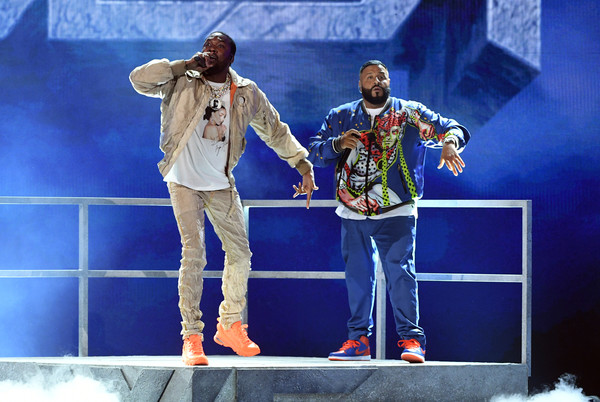 Meek Mill brought Philly to this year's BET Awards when he hit the stage to perform.
DJ Khaled first appeared on stage on a white platform before the Philadelphia native appeared, along with rapper Lil Baby, and they began to perform their collaboration track, "Weather The Storm." Soon after, Jeremih hit the stage, and slowed things down a bit to perform their joint track "You Stay."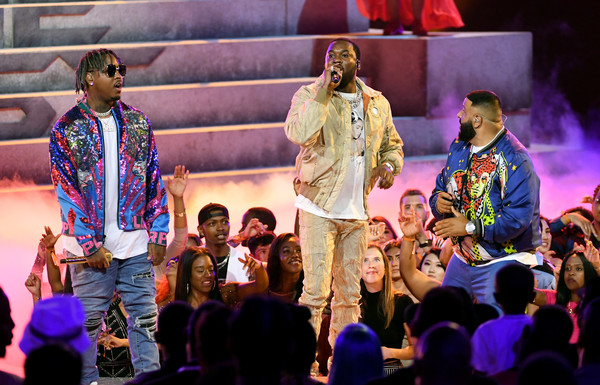 The "Dreams & Nightmares" rapper was nominated for two major awards, Album of the Year (Cardi B. won) and Best Male Hip Hop Artist (Nipsey Hussle won).
— Meek Mill (@MeekMill) June 24, 2019
Peep his performance below: 
Also...
In addition to his awards show performance, the first trailer for his upcoming documentary "Free Meek" premiered during the show.
"Free Meek" is a five-episode series - executive produced by Jay-Z - that chronicles Meek's struggles with the unjust criminal justice system. The docu-series will explore Meek's original arrest and it'll also address the systemic corruption that sends so many young, black men like Meek to prison.
As you know, the Championships rapper was sentenced to two-to-four years in prison for violating his probation in late 2017. The 32-year-old rapper has been on probation since the age of 19, and that arrest wasn't his first time getting thrown behind bards for violating his probation.
The trailer for #FreeMeek premieres during the @BETAwards. Thank you @amazon@PrimeVideo for helping tell a story that's way too familiar for so many across the country and around the world pic.twitter.com/bfS1cBWIK8

— Meek Mill (@MeekMill) June 24, 2019
After his story made headlines and he was released, Meek became the poster child for criminal justice reform. Since his release, he has been using his platform to speak out about the crooked criminal justice system and has teamed up with bigwigs like Jay-Z, Philadelphia 76ers owner Michael Rubin, CNN commentator Van Jones, and several billionaires to launch REFORM Alliance, a criminal justice reform organization chaired by himself and his homie Michael Rubin.
Watch the "Free Meek" trailer below:
"Free Meek" premieres August 9th via Amazon Prime Video. Will you be watching?
Also...
I was so bent I text my mom and sis ima give them a million dollars ... i texted them back ima give y'all something but not a mill

— Meek Mill (@MeekMill) June 23, 2019
Ha!
It seems Meek had one too many last night and texted his mom and sister he was going to give them a million dollars. He reneged on the offer the next morning, but promised to lace them with something good:
Ima give my mom and sister something heavy tho ASAP!

— Meek Mill (@MeekMill) June 24, 2019
Photos: Getty