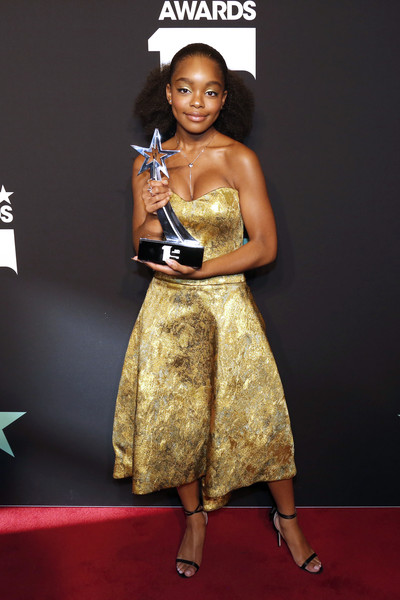 Thanks to Marsai Martin, we have a new meme/gif in our arsenal for our crazy group chats. Go inside to see the "black-ish" star's meme-able reaction after she won the Young Stars Award inside...
"black-ish" starlet Marsai Martin's reaction to winning at the 2019 BET Awards has gone viral and created yet another epic meme.
When the 14-year-old actress heard her name called as the winner of the Young Stars Award, she couldn't believe it. And her face said it all. In fact, the face the LITTLE Exec. Producer made was almost identical to one of her "black-ish" scenes. Y'all know which GIF we're talking about. And this new one will def be added in the mix.
Soon as we saw her reaction, we KNEW the Internet would turn it into a meme and sure enough, she's flooding our timelines.
Get your laugh on below:
Marsai Martin almost gave us the meme again! #BETAwardspic.twitter.com/G0VsmLkNH8

— philip lewis (@Phil_Lewis_) June 24, 2019
Marsai Martin keeps providing us with quality meme content. #BETAwards / cc @marsaimartinpic.twitter.com/hMlqlzaqT9

— JP (@jessiepeterson) June 24, 2019
MEME This #BETawardspic.twitter.com/NYkf8z5lyi

— Power 105.1 (@Power1051) June 24, 2019
Teehee! She's so adorable.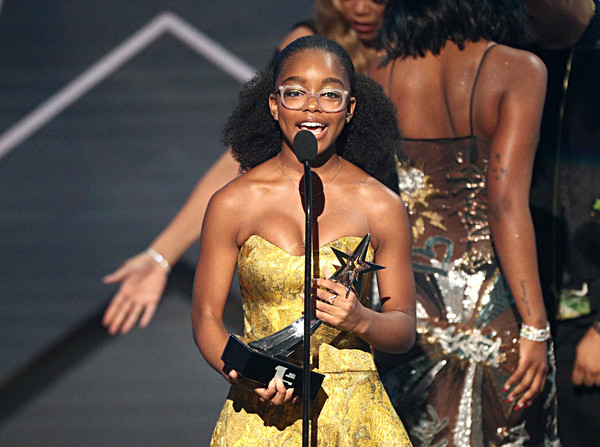 The "black-ish" cutie - who made history as the youngest person to ever executive producer a film (LITTLE) - thanked God, her parents, family, friends, and the young, black girls that inpire her to keep pushing forward.
Peep her acceptance below:
On the carpet....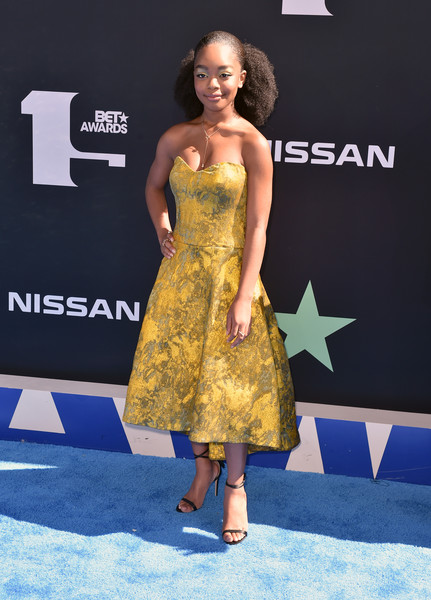 The 14-year-old fashionista looked amazing in a gold sweetheart neckline Romona Keveža gown and black sandals. And the hair...GORGE.
Photos: Getty