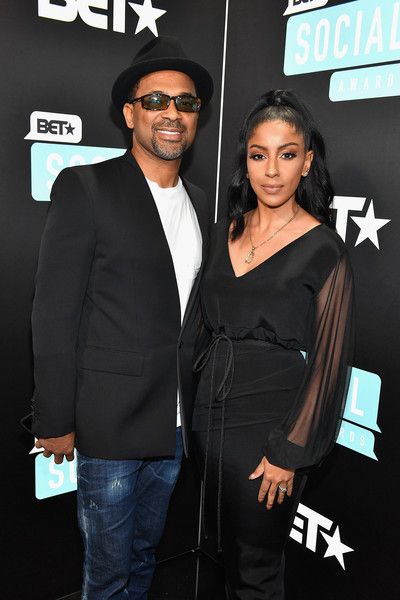 Mike Epps and his fiancé, OWN & BET producer Kyra Robinson, skipped out on the BET Awards yesterday for their most important day as a couple - their wedding! Go inside their fab nuptials with celeb friends and more.
Sunday at the Pelican Hills Resort in Newport Beach, CA, actor & comedian Mike Epps married his gorgeous fiance - and fellow Chicago native - Kyra Robinson. And the wedding looked lit.  The Whispers and Doug E. Fresh performed, and Mike's daughter and granddaughter and fam were ront and center for the big day.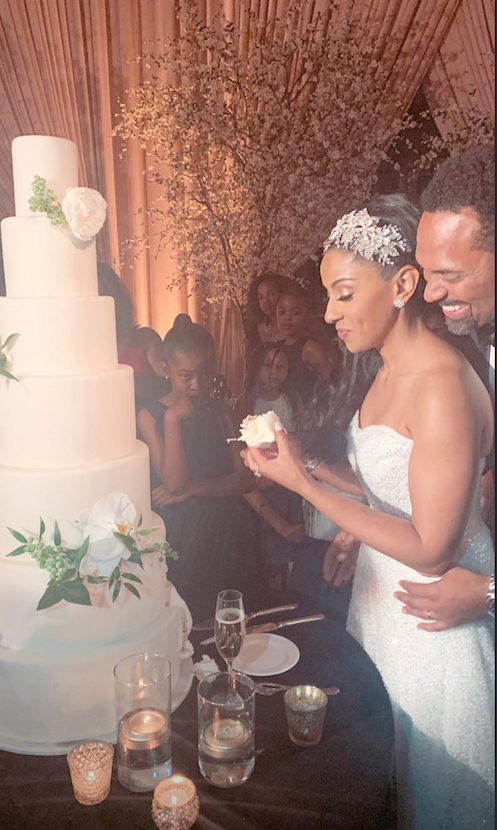 Mike's daughter Bria snapped this cute pic of the bride and groom after they cut the cake, and knowing Mike's silly self, he probably pulled some foolishness with the cake too.
Bria Epps snapped this pic of Kyra's ceremony dress, and the bride switched into another gorgeous gown for the reception: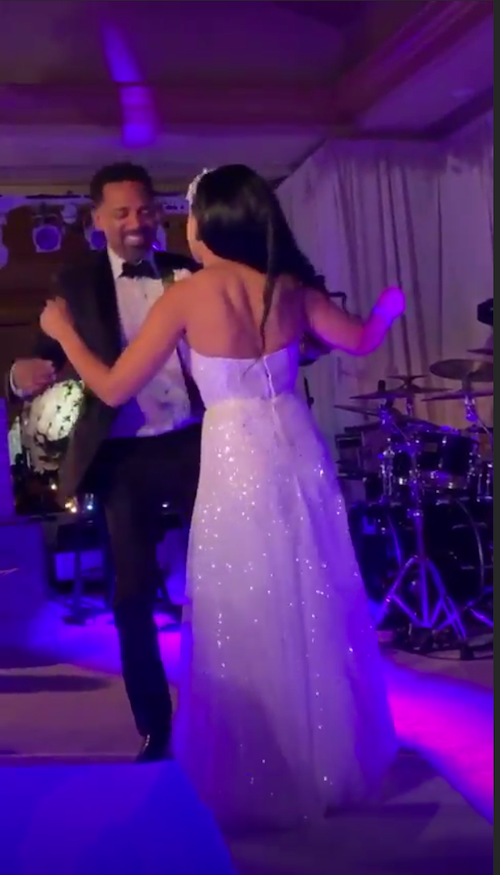 Snoop Dogg and his wife Shante Broadus were there for the homie and snapped video of their first dance to The Whispers:
Snoop did pause from the celebrations to thank BET for his Gospel Award though:
T.I. and Tiny helicoptered over after TIP presented the Humanitarian Award to Nipsey Hussle's family at the BET Awards: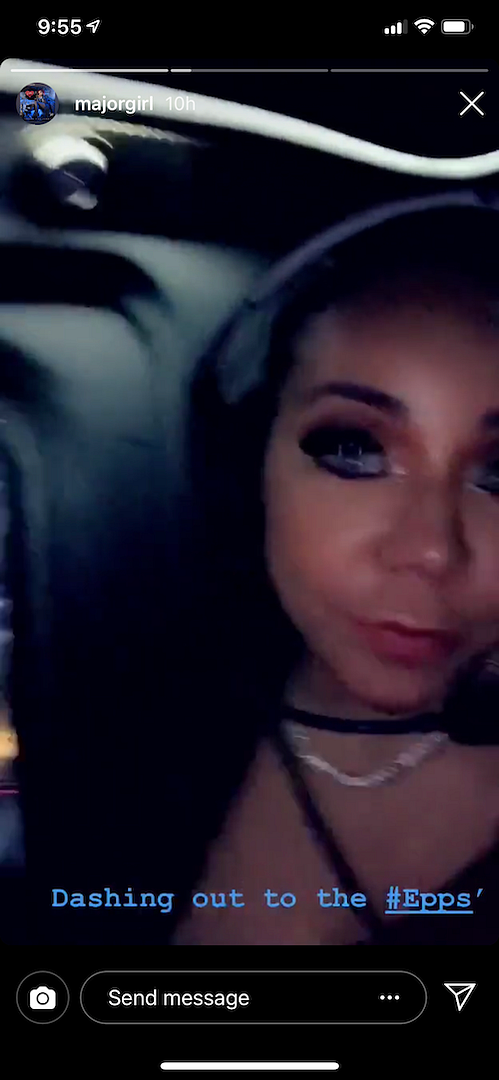 Must be nice!
Mike had all his homies as groomsmen and they turned all the way up before he met his wife at the altar: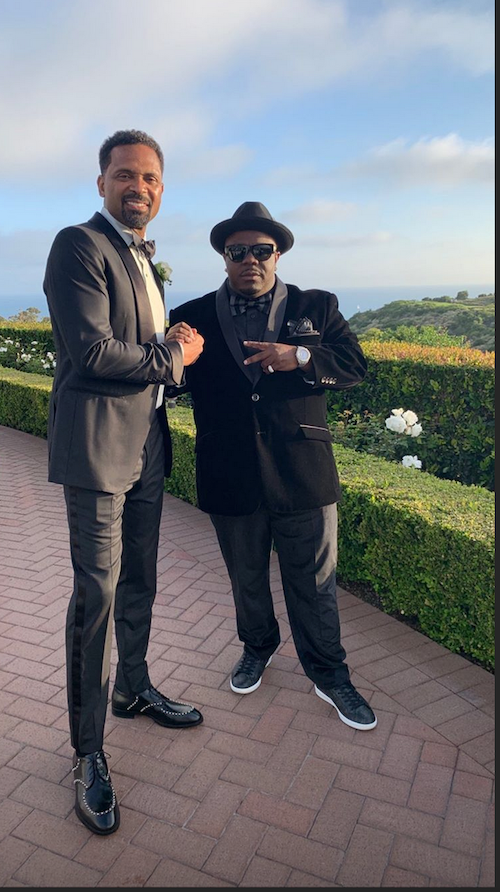 Bria and her daughter snapped it up with daddy/granddad Mike and Uncle Snoop: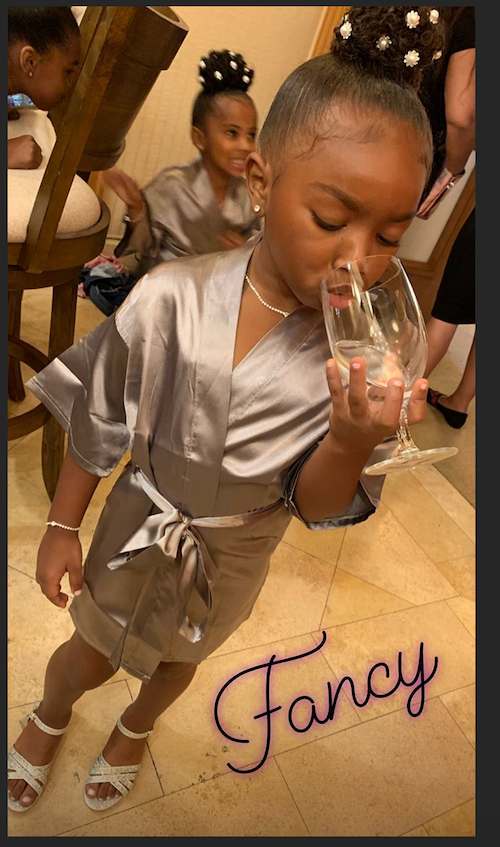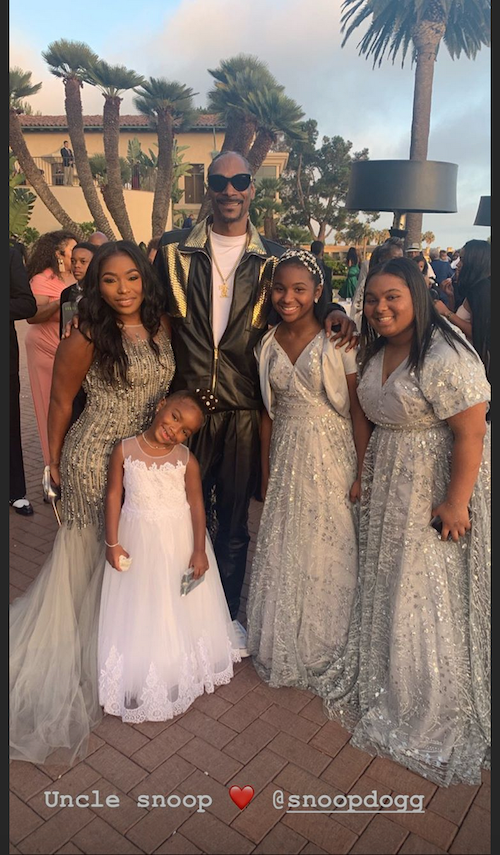 Cute.
These two are cute AF, and we definitely hope the second time's charm for Mike:
It's always bomb when families blend seamlessly too as his daughter loves Kyra as well:
Congrats to the Epps!
Photos: Instagram/Getty