Jhene Aiko was dragged by the Beyhive on Twitter for a seemingly innocent tweet.  See if you think Jhene threw shade and Drake and Bey inside and see Drake reunite with his "Degrassi" co-stars.
How did Jhene Aiko get dragged into the Drake/Meek Mill beef?  Well...the singer was on Twitter one night when she responded to a fan who made a comment about Drake not being a real "artist."  Jhene, an avid reader, decided to look up the word "artist" and post the definition.  Sounds innocent right?  Well....definition #6 includes the word "trickery" and "deceit."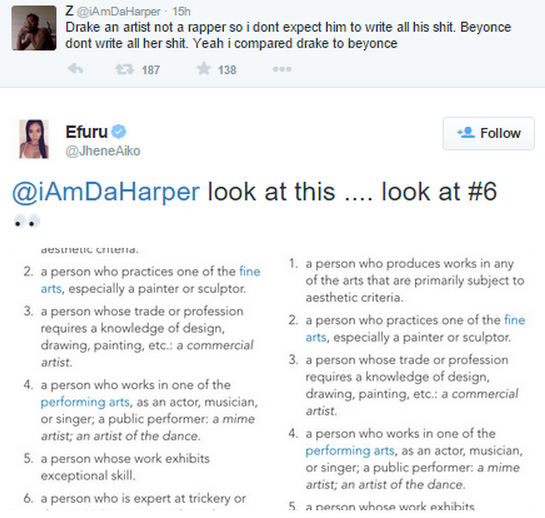 Do we think Jhene Aiko is calling Drake/Beyone experts at trickery?  No.  But that didn't stop Twitter from dragging her all night.  After all the mean comments, Jhene attempted to explain herself.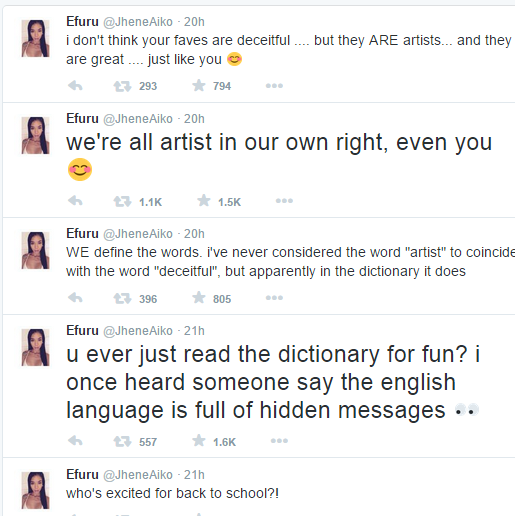 That sums it up for us......
Meanwhile....Drake reunited with some of his "Degrassi: The Next Generation" co-stars recently.  We peeped a few photos on Instagram.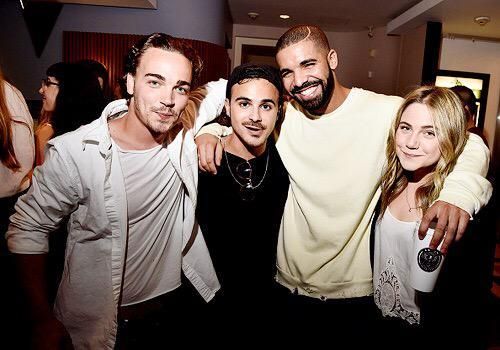 Started as Wheelchair Jimmy now he's here.  The reunion (with co-stars Daniel Clark, Adamo Ruggiero and Lauren Collins) happened in Toronto (of course) at a private screening Screening Of By Any Means Necessary's "We Are Disorderly," a new web-based comedy.
Drake is back in his hometown for the OVO Fest at the Molson Amphitheatre where he's been dragging Meek Mill. .Check out the funny memes here.
Photos via Drake's Instagram/Jhene's Twitter/Daniel Clark Instagram/Lauren Collins Instagram