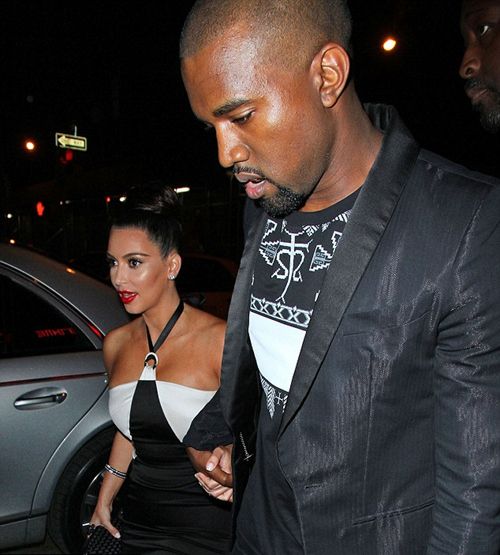 After a long night of restaurant hopping last night, Kanye West took his chick Kim Kardashian to dinner again tonight.  And the twosome were spotted hopping out the car in downtown Manhattan on their way to another romantic date...
Kim threw on her fave Illusion Loboutins with a skin tight black & white halter cocktail dress for her romantic date with Mr. West tonight.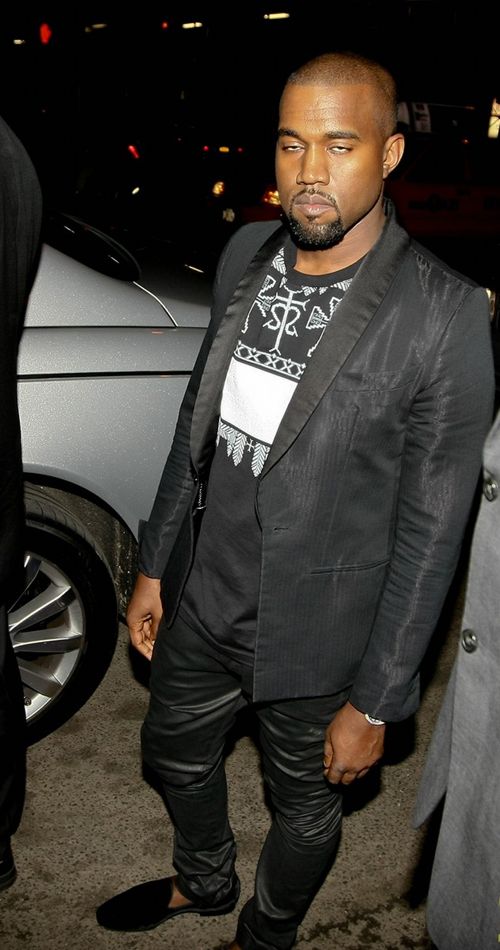 What were YOU smoking beforehand 'Ye?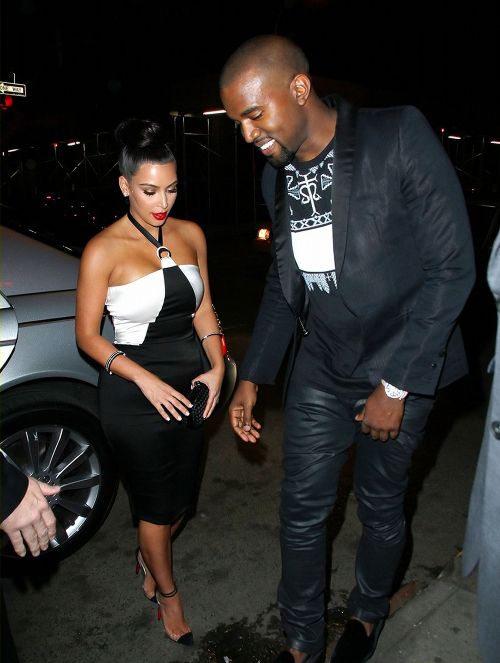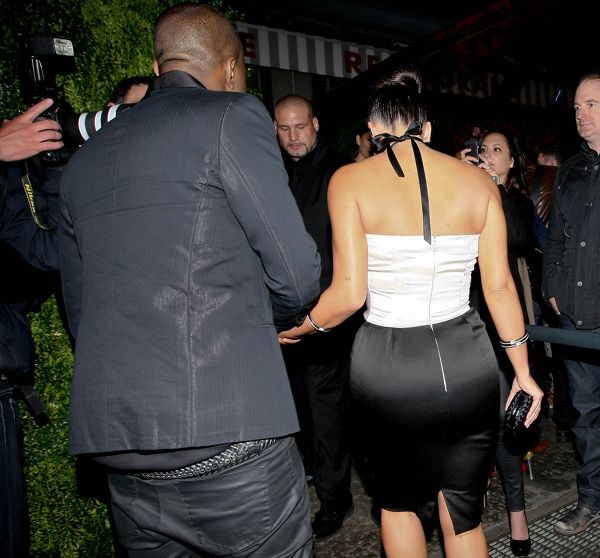 He grabbed her hand and guided her past the flashing lights so they could be on their way to the next paparazzi ridden location.  I'm sure we'll know soon...
Pics via SPLASH