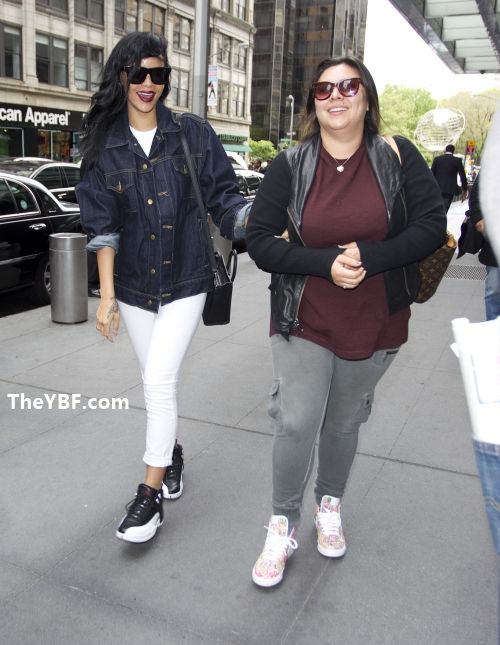 Rihanna hit the streets of NYC today in her brand new sneakers and small black Celine bag with her assistant Jen.  Pics of the two making their city rounds, plus Ri's fellow Roc Nation look-a-like, Rita Ora, covered Rihanna's "We Found Love" track.  Check it inside...
Spotted leaving the Park Gansevoort Hotel this afternoon, Rihanna stepped out for her day of errands...or just her usual sidewalk catwalk.  One or the other: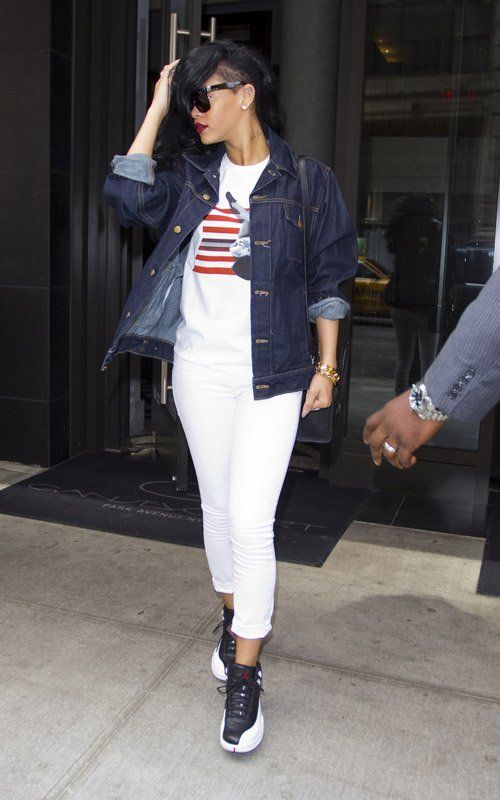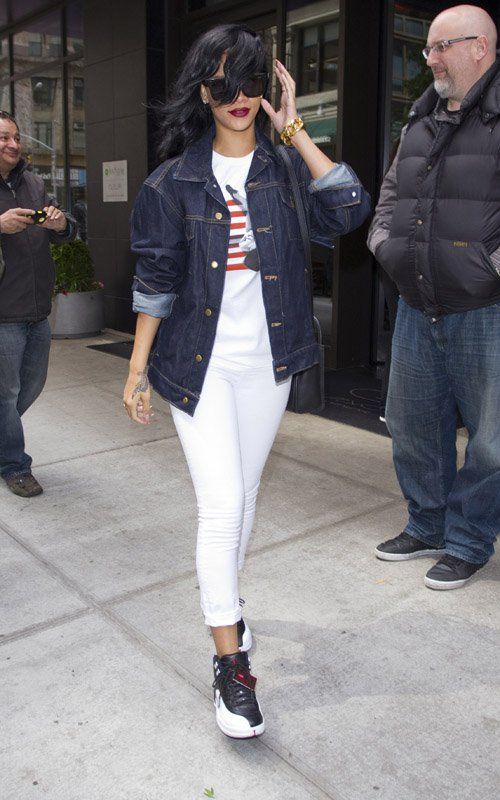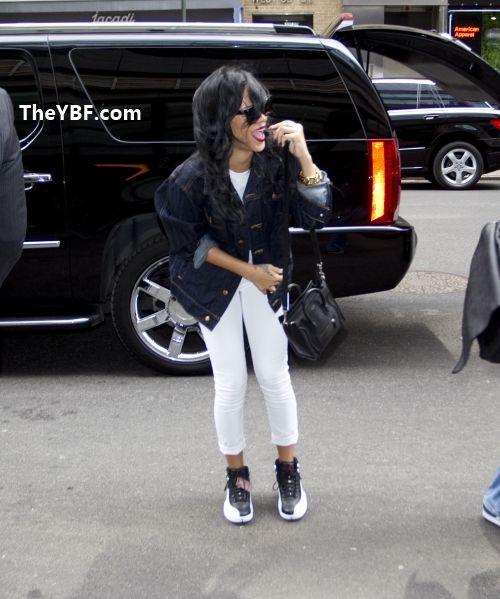 Last night she got semi-spiritual tweeting:
That's why I see no need to compete with niggaz like yall...Yoooo God iz MAJAH!!!!! U hear me??? He works in special special ways! He is funnyyyyy
What or who was she referring to?  Who nows.  But we DO know Rita Ora--the blonde Roc Nation artist who is often compared to Ri in the looks & style department--gave a little taste of her own version of Ri's track "We Found Love" last night.  She appeared to be chatting with fans who asked her to do so.  She said, "I would love to sing some of Rihanna's songs."
You feelin' her voice?
The Randomness:
1.  Roc Nation's head honcho, Jay-Z, just launched his Empire Facebook game app.  STORY