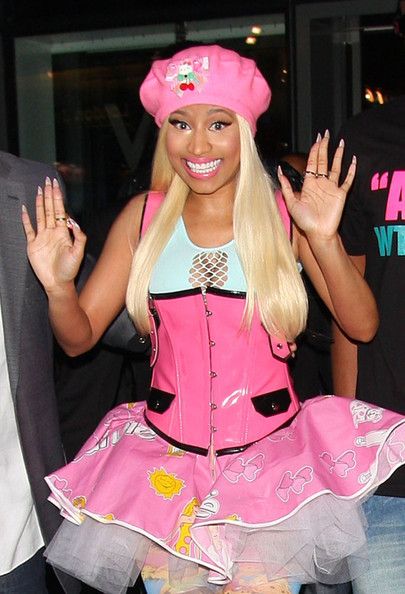 For those of you who haven't been able to carry on with your normal daily activities these last 9 days due to Nicki Minaj's Twitter absence, you can now rejoice.  Your leader has returned.
Deets inside...
The 29-year-old rapstress has finished the battle of voices in her head and finally returned to twitter (@NickiMinaj).  She deleted her entire page 9 days ago--along with all 11 million of her followers.
Today, the "Beez In The Trap" chick has less than 500,000 followers (as of 4:30p EST).  But we're pretty sure that number will skyrocket soon.  Just so people can see what her first Tweet will be after all this foolishness.
While in London last week, Nicki told Capital FM that the reason she deleted her Twitter wasn't because her biggest fan site, Nicki Daily, posted her music illegally.  But the fan site didn't know that as they proceeded to delete their whole site with only "Dear Old Nicki" playing in the background.  Nicki claims it was because she "needed a moment":
"Let's set the record straight because a lot of times I don't speak on things, but I don't want people to think that's why I deleted my Twitter.  I just needed a moment to myself. Because some page posted things about me — I mean, I've read horrible things about myself. I wouldn't delete my Twitter over that."
Nicki has yet to send out her first Tweet.  But now that her temper tantrum is over, will her big fan site follow suit and make a return as well?
Photo: Pacific Coast News