Singer Dawn Richard recently posed for "REGARD" Magazine's 2012 April/May issue with a fab spread shot by celebrity fashion photographer Dimitry L.  Check out the new solo singer in cute summer looks and hear what she said about working with Diddy and the sound of her brand new album inside...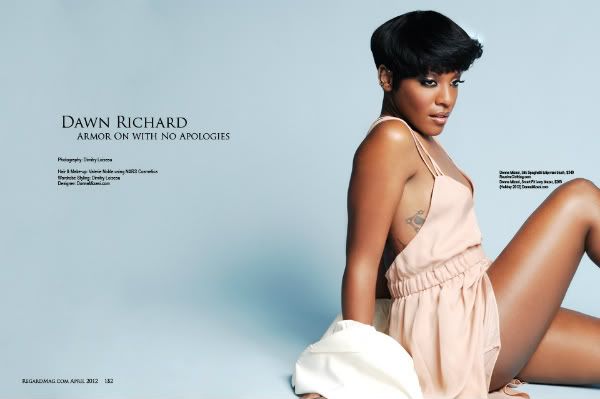 In "REGARD" Magazine's 2012 April/May issue, Dawn Richard opened up about her stuggles in the industry and how she has to keep her Armor On while pushing her own agenda and sound for her new music.  She also dished on work with Diddy and Danity Kane and where she sees her career going.  Here are the highlights:
On the breakup of Danity Kane:

There were no drawbacks. I didn't allow them. When one chapter closes, you have to start a new one. For me, if you allow yourself to think there are drawbacks then there will be some. I decided that I would just go harder and find a way to stay dancing inside the music.
On being innovative with P. Diddy and Dirty Money:

I enjoyed the freedom to dream sonically and lyrically. It was less "boxed," more "innovative" and that was the place where I dwelled. So, I was in my element. The edge. The rawness. The sound we created became a platform for others. Whether they admit it or not, we broke boundaries with that album.
On her album's different "sound":
It isn't a different direction. It's a continued one. I've just progressed the sound I already had. I think every album, every experience you have to grow. Each time I came out, whether in a group or solo, I've tried to best whatever I've already put out. It shows growth, strategy, and creativity. Why would you ask a person to buy and believe in a brand that never works to be better? I want to challenge people to grow with me. I like pushing the limits. For this project, I chose to be me. And that in itself, is taking things in a different direction.
On keeping her "Armor On":
Daphne Guinness said it best, "I went out in the world and realized that actually it wasn't such a very friendly place to be." And I thought... We Need Armor... this is the inspiration behind the entire "Heart Trilogy." The EP "Armor On," is the story of why I needed Armor to begin with. My relationship with the industry. Each song is a chapter. I wanted the EP and the albums to be like a musical graphic novel. So the lyrics play a huge role in the music. The words create vivid pictures of battles with love, self, music, and the industry. I wanted the "hearts," (that's what I call my fans/supporters) to relate each song the way they wanted to. I wanted to create layers so each person could dissect the story in a different way. "Is this about God, a lover, the industry, her label, her love life, etc..." These are the questions I want to leave people asking.
See the spread here: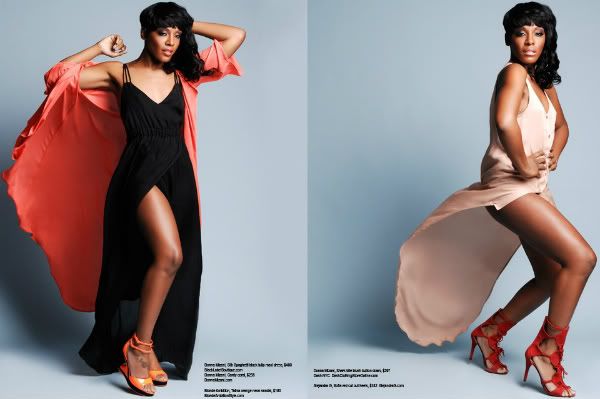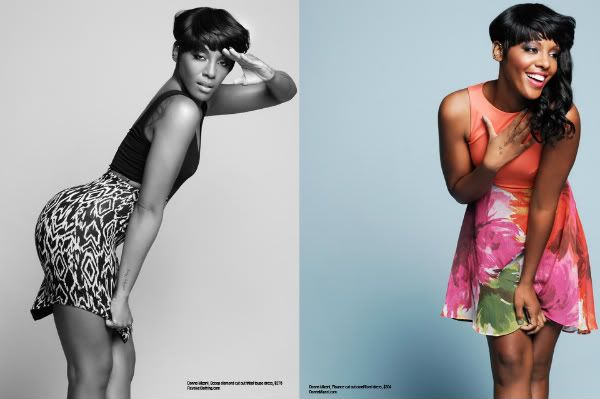 Loves these pics.  The softer edge works for her better than the overly ~edgy~ vibe.
Photos via REGARD Magazine