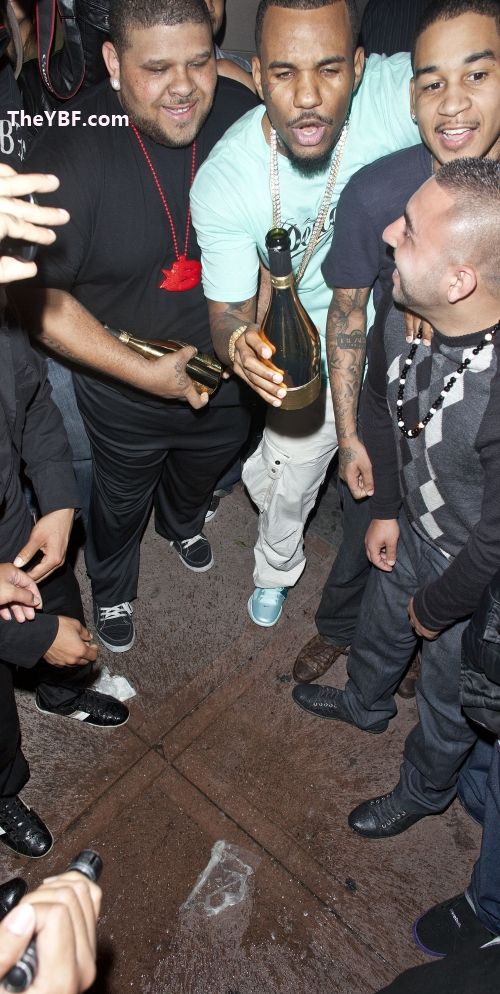 The Game spent last night pouring up $1400 bottles of champagne for his friends...and the hundreds of random folks inside Roxbury nightclub in L.A.  He also decided to become everybody's bestie and bought the whole club hotdogs.
Pics inside, plus Rihanna, Sean Kingston and his new boo (Evelyn Lozada's daughter Shaniece) were there too....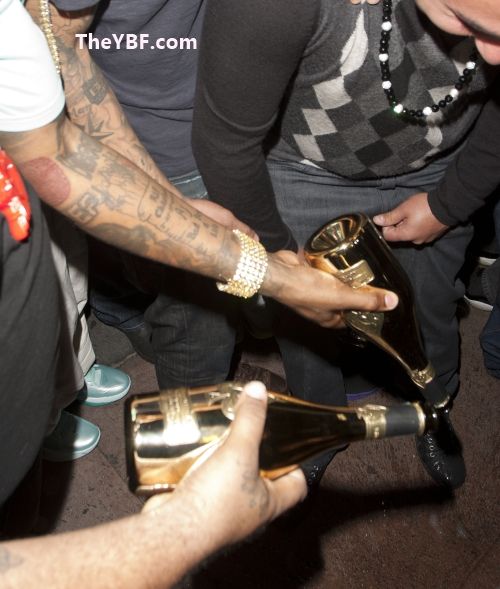 Either the bottles of Ace of Spades (which the club was selling for $1400 a pop) weren't tasty enough for the crew...or they wanted to pour out a lil for a homie.  Rapper Game and his friends were spotted inside The Roxbury partying it up last night after he bought several bottles: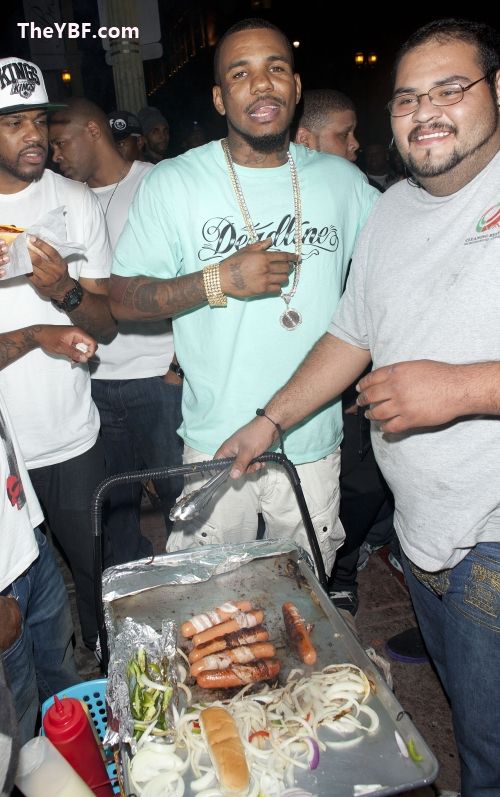 And even tossed $200 bucks to the hot dog man to purchase hot dogs for his whole crew.  How charitable of him.  Bet those didn't sit right in that tummy though....
Before heading over to Roxbury herself, Rihanna was spotted leaving her fave restaurant Giorgio Baldi: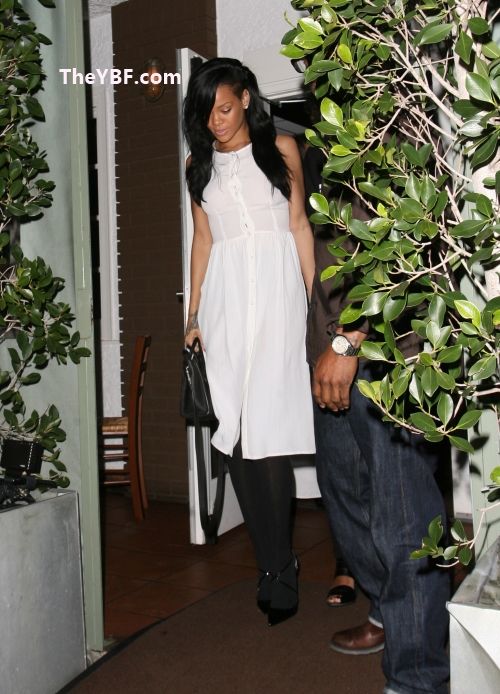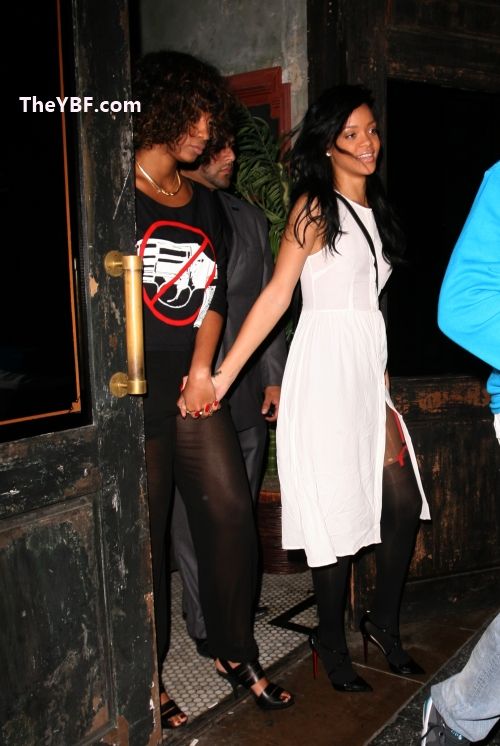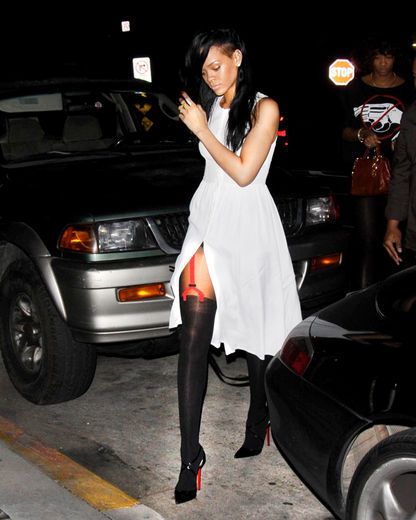 She rocked a white dress with black suspender tights and her black Mary Jane Loubs.
The "We Found Love" chick rolled into the club with her bestie Melissa: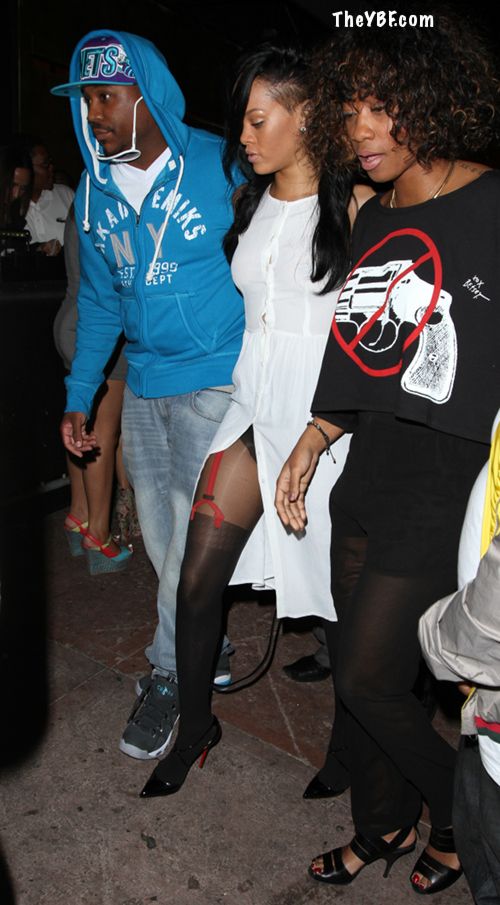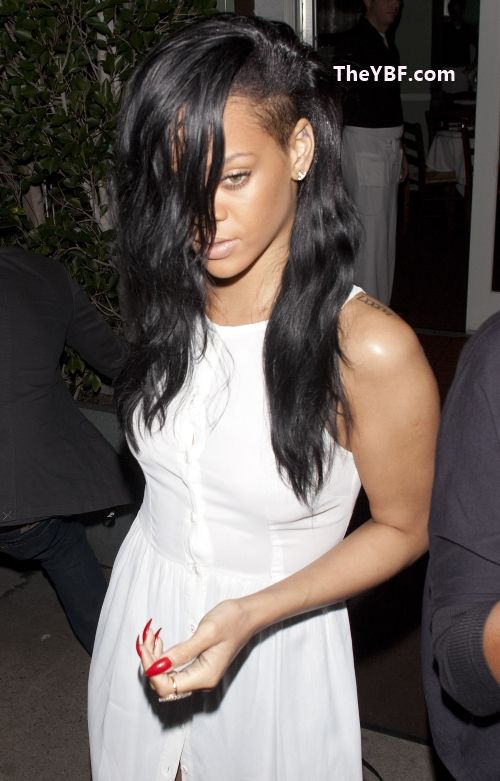 Ri joked around tweeting she was on her first date in 2 years, but then tweeted a pic of her and Melissa saying she was her date for the evening.  I'm sure they rang in 4/20 properly.
And was spotted leaving in the wee hours of the morn: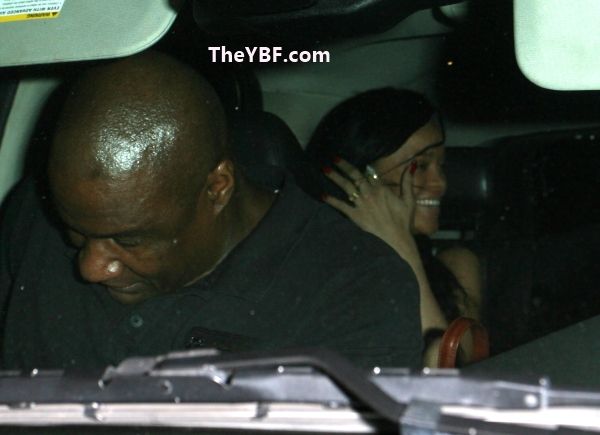 Rihanna was just nominated for several Billboard Music Awards, which will air Sunday, May 20th.
Also spotted at Greystone: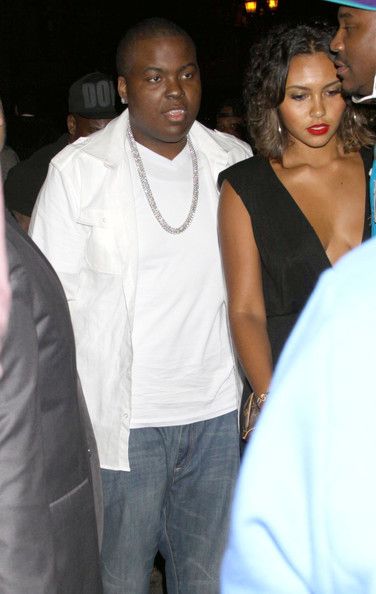 Sean Kingston was spotted leaving out with Shaniece Hairston...Evelyn Lozada's daughter.  It's the second time these two have been spotted out together.
Pics via SPLASH