Think Like a Man star Kevin Hart stopped by The Breakfast Club this morning where he dished on TLAM, his comedy tour and giving his ex-wife child support. Listen to the interview inside....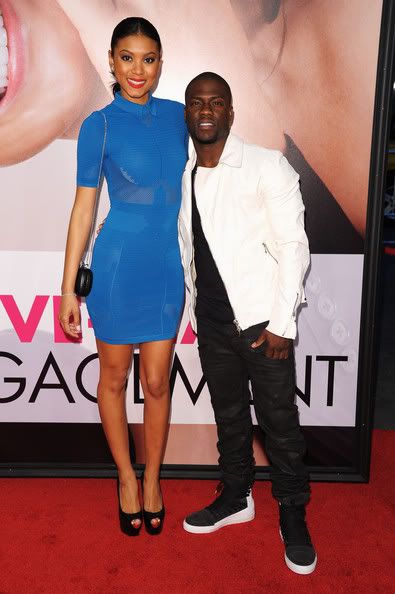 Last night, funnyman Kevin Hart and fab girlfriend Eniko Parish stepped out for the premiere of the Five Year Engagement flick, which he has a role in, at the Tribeca Film Fest.  He also went on The Breakfast Club this morning to promote his upcoming flick Think Like a Man and dish about his career.  And even hilariously hated on Michael Ealy due to Kevin's "issues" with "light skinned" folks.  Ha! Here are the highlights:
On child support:
He talked about his divorce and revealed that he's was lucky that he and his ex-wife are friends and it didn't get ugly.  He said he refuses to trash talk her or fight over money....he lets his lawyers handle that.
On his comedy tour:
He said he isn't doing a comedy show...it's a "comedy production."  There will be lots of bells and whistles on his next tour and he hopes to really bring it for the fans.
On dating advice for women:
He said Steve Harvey's book was just "common sense." [AGREED.] He added that women KNOW when a man isn't good for them and sometimes they ALLOW themselves to date trifling men for whatever reason.  Also, the type of man you attract is a reflection on how you feel about yourself.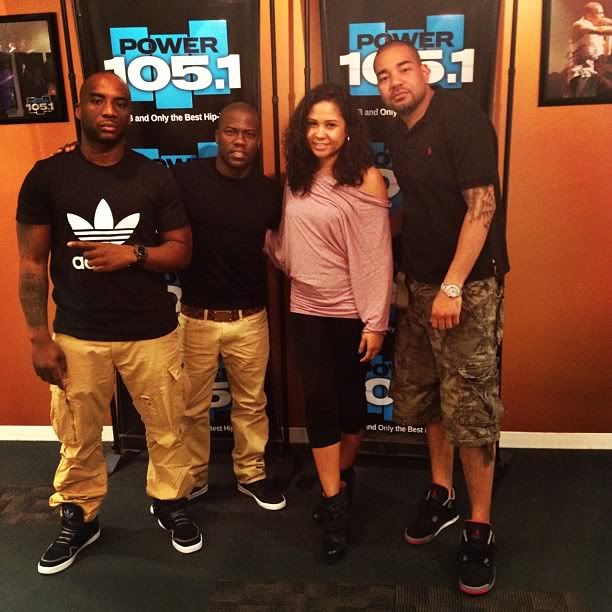 Kevin posed it up with hosts DJ Envy, Angela Yee and Charlamagne above.
Watch the full interview below: