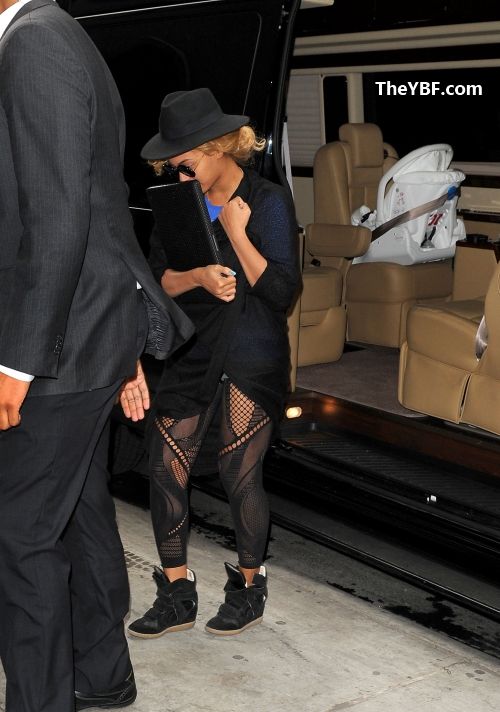 After a long night visiting her little sister Solange at her home in Brooklyn yesterday, Beyonce Knowles was spotted...binder in hand...in midtown Manhattan earlier today.  And the paparazzi spotted her limo van, complete with Blue's carseat, pulling up to the W. 35th Street Alternative Education Complex.
Pics inside...
Dressed in sheer part-fishnet part-mesh stockings, shorts, her Isabel Marant sneakers and a cardigan, the undisguisable star was spotted sans baby Blue heading into an Educational building.  She dodged the paparazzi cams and his her face as bodyguard Julius did his usual job of blocking Bey from the flashes.
The complex is a part of New York's Office of Adult and Continuing Education.  And offers adult basic education as well as career and technical education.  Wonder what she's up to...
Beyonce and her mom did open the Beyoncé Cosmetology Center at the Phoenix House Career Academy in Brooklyn back in 2010. Is a possible second center at this location in the works?
 
Pics: INF