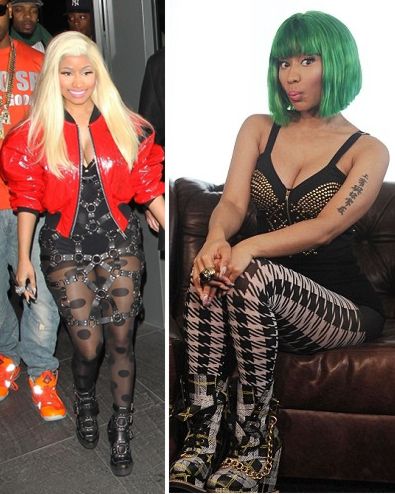 Look...we don't even know if Nicki Minaj really has a stylist. For all we know she could be opening her wig suitcase every morning doing Eeny, meeny, miny, moe...and using the same strategy for her tights and body suit bags.  But if she does have a stylist, clearly that person has beef with Nicki if this is the ish she got paid to put together.
Check out her latest looks while the "Superbass" rapper does promo around London today....
Off to do promo at the 'The Graham Norton Show' for her Pink Friday: Roman Reloaded album, Nicki stepped out of the W Hotel in London in a bondage style....dress...and polka dot stockings under a body suit.  All topped off with a red and black Thriller style jacket.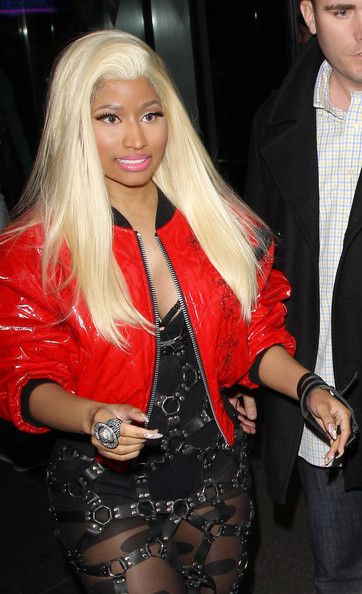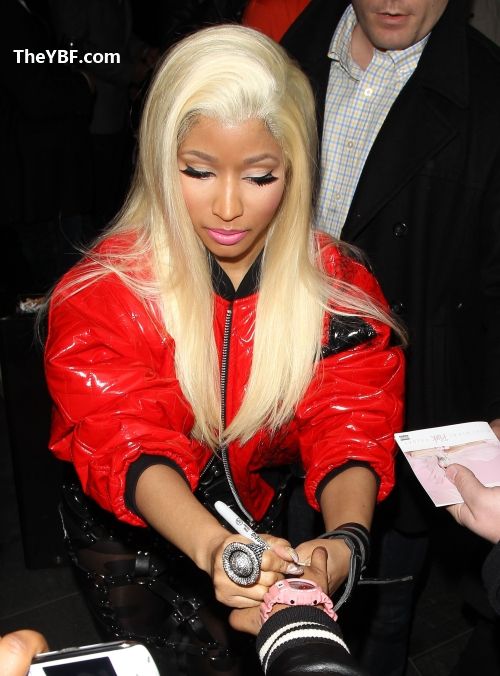 The quirky rapper finally slapped a smile on her face after her Twitter meltdown this weekend.  And signed autographs for her awaiting fans.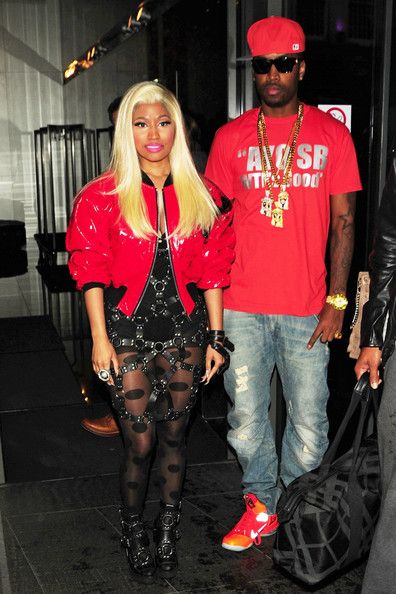 She switched up her look from a platinum wig to a green cropped one for her press appointments: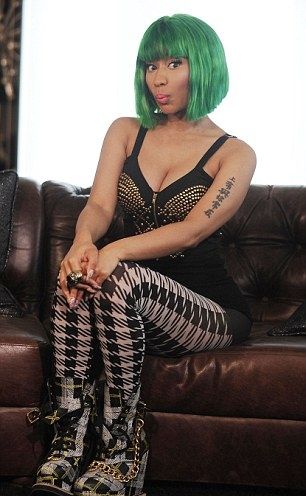 And changed into another outfit of a body suit and houndstooth stocking with plaid platform boots.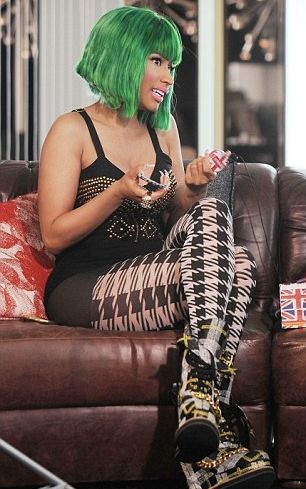 It's just so much going on.  And no, chick still hasn't returned to the Twitterverse.  And neither has her fansite.
Pics: Flynet