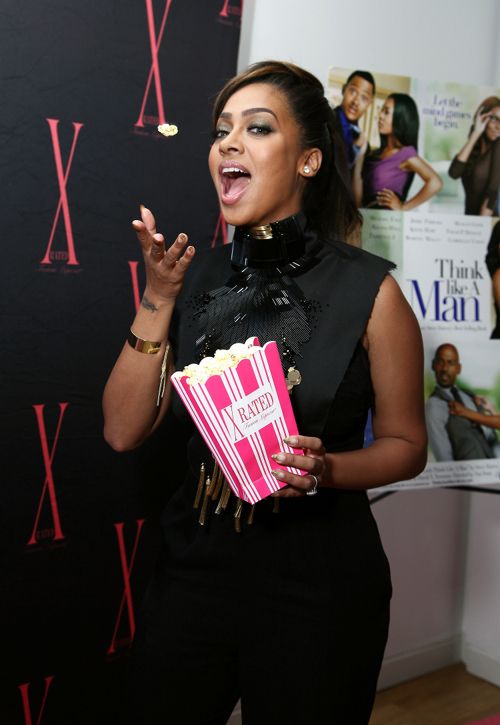 Lala Anthony hosted a private screening of her new film "Think Like a Man" with friends and family at New York's Bryant Park Hotel with X-Rated Fusion Liqueur.  And she took some time away from her cocktails to dish to TheYBF.com on her long engagement to hubby Carmelo Anthony, and their parenting skills when it comes to their budding model son, Kiyan....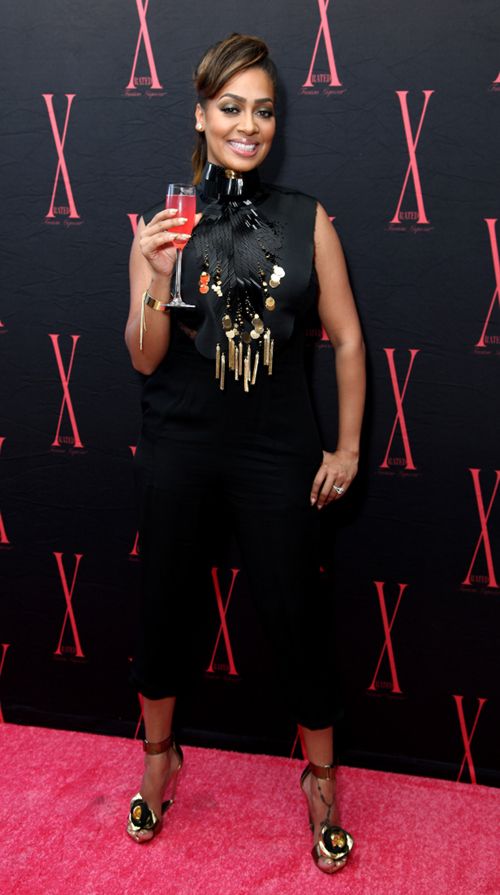 La hosted last night's pink-themed event in her black Stella McCartney jumper accented with an Asif Zaidi statement necklace, and topped off her look with gold rosette Lanvin wedges.
TheYBF.com chatted with the actress/reality star on the scene about what she learned from appearing in Think Like A Man, and Steve Harvey's book on which the film is based. 
Despite Mr. Harvey advising women not to wait around during those "long engagements," La says otherwise.  Based on her own experience.  And she may receive criticism from blog readers who say she's always out & about instead of parenting her and Carmelo's 5-year-old son.  But the couple is nothing but focused on giving little Kiyan the best life.  Here's our chat:
On the tips LaLa learned from the book: "As a woman to control our emotions- sometimes we act off of emotions and if there's a way to control that I think we should. Women have a tendency to act off of emotions whereas men can set it aside."
On any situations in the book relating to those she has had with husband Carmelo Anthony: "Of course. Melo and I had a long engagement, and that's talked about in the book. But now we are happily married and do things our way. There are a lot of things in the book that I can relate to.  I think everyone could find some pieces of the book that they relate to and can apply it to life."
On her best on-set experience: "Working with new actors and actresses. There were days I didn't have to be on set and I would go just to watch and learn."
On spending time developing Kiyan's modeling future acting possibilities: "We don't pressure Kiyan, whatever he wants to do we support him, to act, to model, to be a basketball player. We just want him to be a kid and enjoy his life as a kid. The Jordan photo shoot was something he wanted to do, and we supported him.  It's the kind of parents that we are!"
More fab pics:
During the screening, guests were treated to sweets from the X-Rated Fusion Liqueur candy bar, popcorn and branded XRFL fans to signal when they were ready for another cocktail, named after the upcoming movie.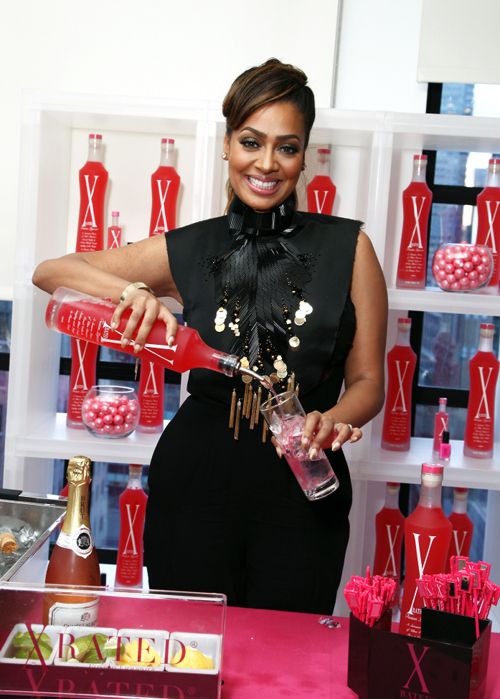 LaLa's mom, Carmen Surillo, was there to support as well.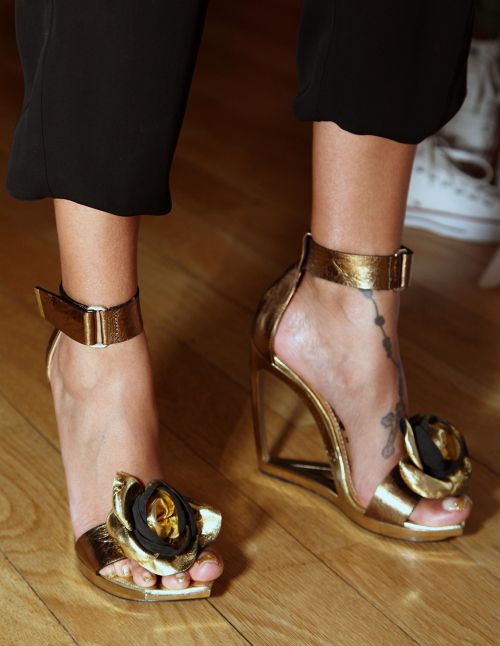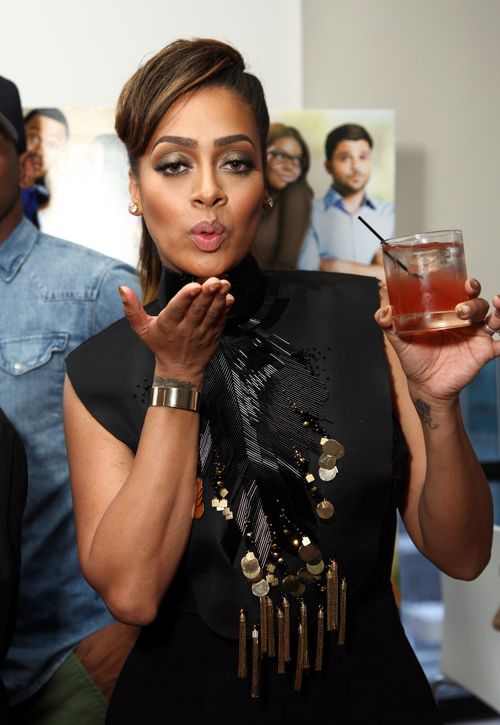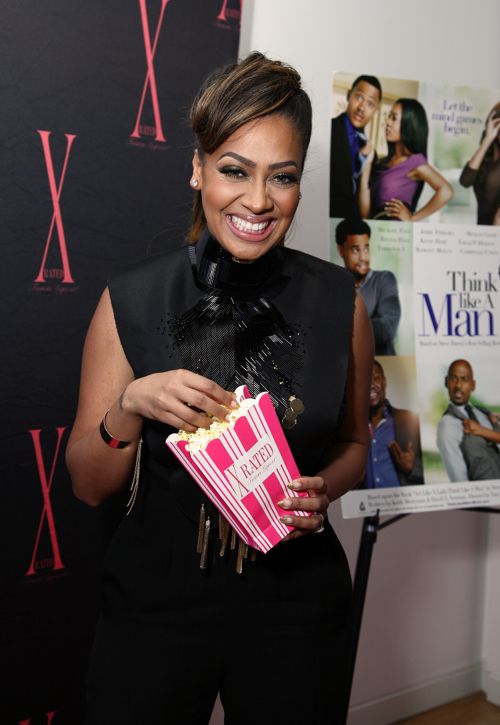 Think Like A Man hits theaters this Friday, April 20th.
Photo Credit: Sara Jaye Weiss, YBF Correspondent: Ashley Ennis