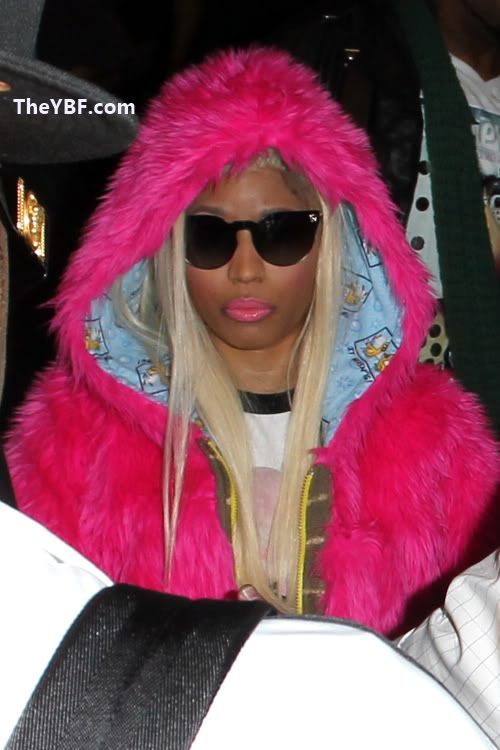 Despite still not making a comeback to the Twitterverse, lots of fans mobbed Nicki Minaj as she arrived at Heathrow airport in London today. See pics of her candids inside....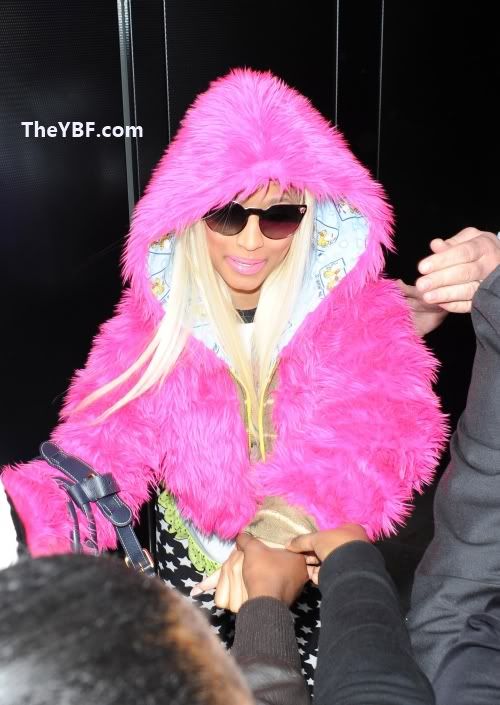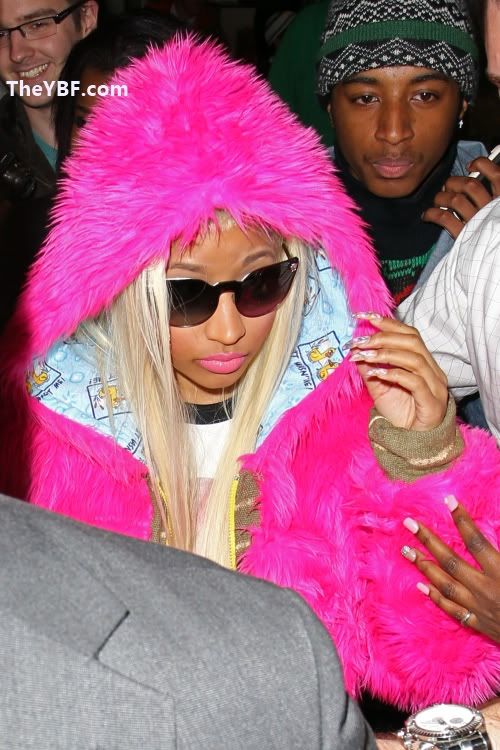 Nicki looked unimpressed by the mobs of fans who showed up to support her London arrival today.  After deleting her Twitter account this past Sunday, presumably to teach her fans a lesson about them being "mean," she made her first public emergence and seemed only semi-happy about it. 
Who rocks a big huge neon pink fur and starry leggings and snow boots...in spring...and seems sad about attention?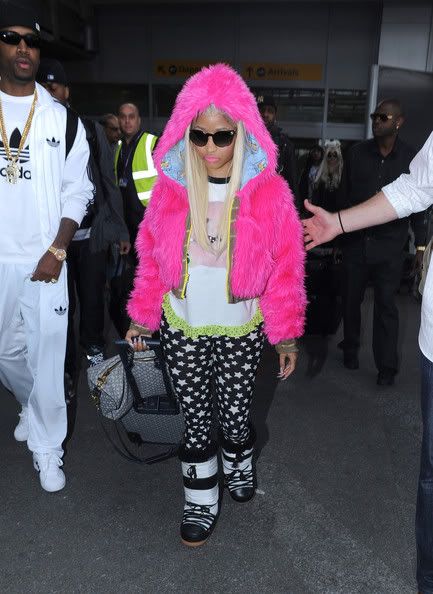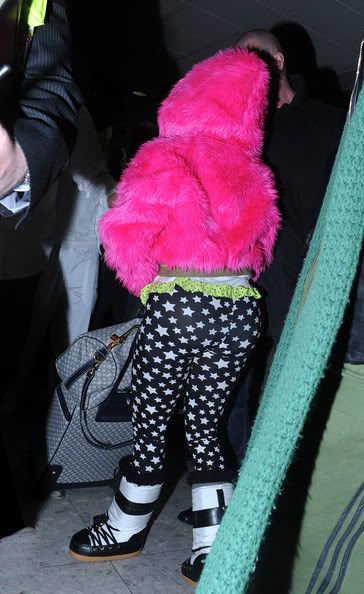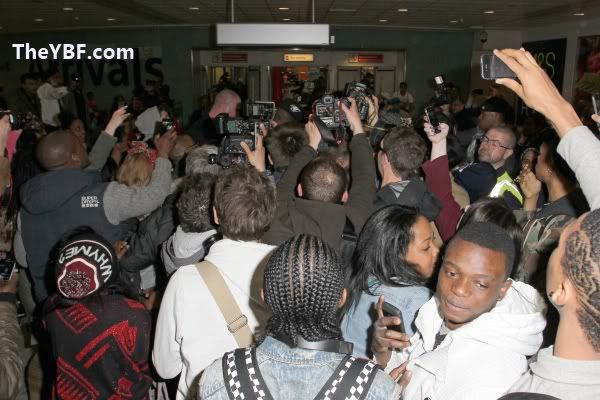 We all know that Nicki (who's launching a fragrance) blew up on the mixtape circuit in New York, and now the man behind the DVDs that got her discovered, Big Fendi, says she "deleted" him (and everybody else who helped her come up) from her life.  So he's not suprised about her deleting her Twitter and 11 million fans.
Big Fendi is the man who put out the COME UP DVD series which helped get Nicki noticed by Cash Money.  But he says after she blew up, she never ever said thank you and pretty much cut him off.  He says she deleted him like her Twitter account!
"What you expect man? Nicki's good at deleting. She deleted me, she deleted Debbie [Antney], she deleted Puffy and she deleted Twitter with all her fans," Fendi said. "Twitter is the new marketing tool for a lot of situations. Your fans on Twitter, they really f*ck with you. 11 million fans and she left everybody hanging? That's Nicki Minaj for you."
Ouch.....
Watch the video here:
Play nice kids....
Photos via Splash