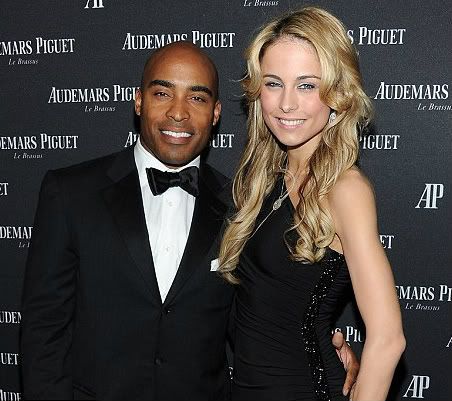 Former NFL star Tiki Barber has had to postpone his wedding while he finalizes his divorce from his first wife Ginny. Get the deets inside and find out what Halle Berry said about marrying again.
It looks like Tiki Barber and twenty something fiance Traci Lynn Johnson won't make it down the aisle on May 12 as planned because Tiki will still be married to former ex-wife Ginny Cha!  (That's what his cheatin' ass gets...)
Though they planned to wed at the home of Eugene Remm, the owner of several New York clubs, in the upscale Sag Harbor, New York, the dragging on of the divorce (and fight over child support) has pushed the wedding back to the summer. 
Ginny asked for $150,000/month (that's not a typo) in child support, but she won't likely get anywhere near that number as Tiki is still unemployed and is not exactly rolling in the dough.  Sigh.....
Not sure why Traci is rushing down the aisle with a man who left his pregnant wife....but good luck with that.
And in other wedding news....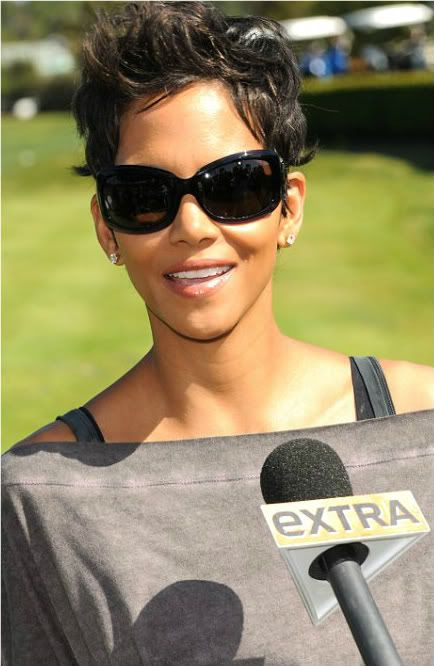 Halle Berry once swore off marriage.....until she met Olivier Martinez!
During a recent interview with Extra!, she talked about the nuptials saying, I swore it off, right? Never say never, people.'
This will be Halle's third marriage and she and Olivier have been dating for three years.  Can't deny love!
Watch Halle talk about the decision to get married below: