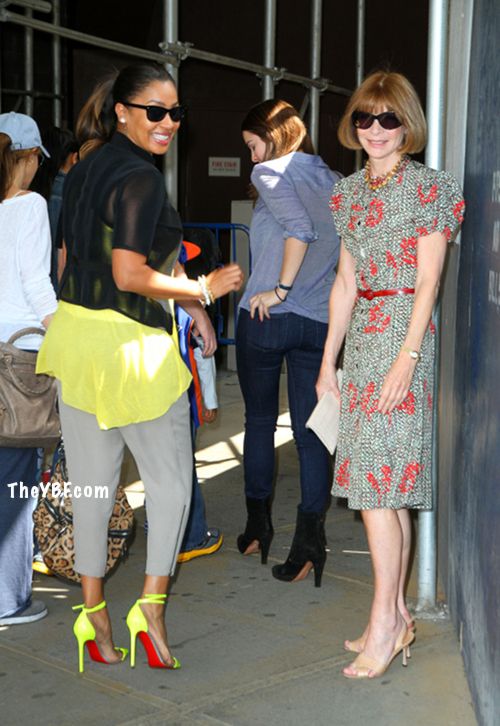 LaLa Anthony made her way to Madison Square Garden Sunday to cheer on her hubby Carmelo as the Knicks took on the Heat.  And she ran into VOGUE editor Anna Wintour while entering.
Pics inside, plus La's friend & cousin Po & Dice dishing on their lesbian relationships on The Breakfast Club...
In the neon yellow version of the Louboutin Unbout Illusion pumps (Beyonce wore the hot pink version to the same game), LaLa Anthony was spotted entering MSG and spending the afternoon cheering on her hubby.  She rocked grey cropped pants and a matching neon yellow sheer shirt with a black blazer for the occasion.  I'm sure Ms. Wintour was thinking lots of things in her head about this outfit....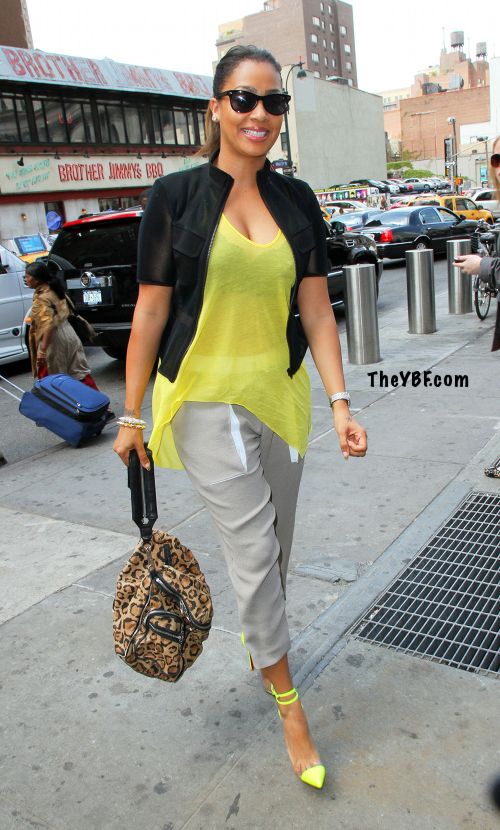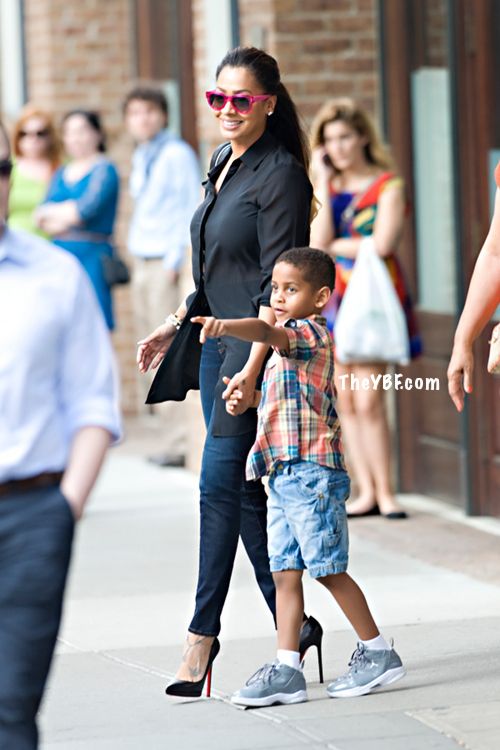 And yesterday, hot pink shades wearing La & her son Kiyan were spotted out and about running errands as they left their Tribeca apartment.  How cute is he!
Meanwhile, "LaLa's Full Court Life" co-star Po was spotted out and about in NYC yesterday afternoon running errands with a friend: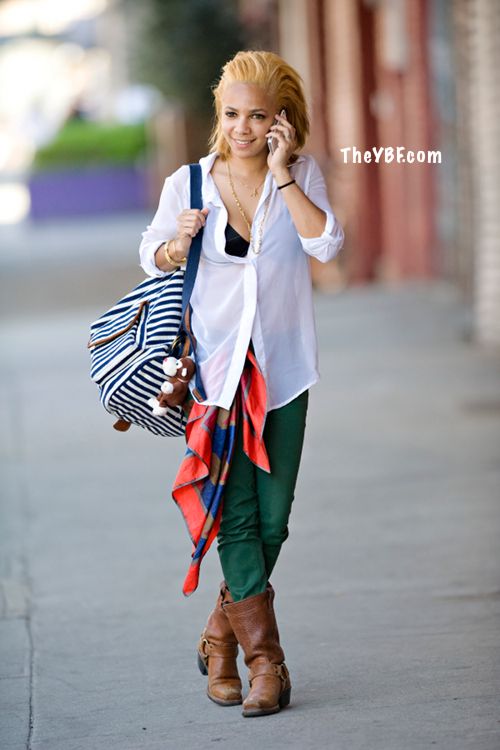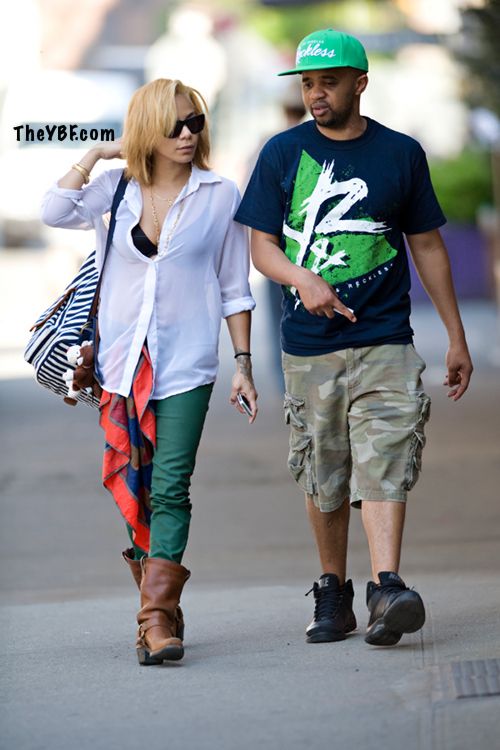 She has a cute style that fits her.
LaLa's "Full Court Life" co-stars, cousin Dice & good friend Po, hit up The Breakfast Club on Power 105 this morning.  And the two ladies revealed why they decided to be so open about their sexuality and being lesbians.  Mainly because they know it is such a taboo thing in our communities and many young girls and boys have thanked them for being examples of how to come out to their own circles and handle bullying.
Dice kept it funny talking about how she's willing to try anything...and knows how to run game and tell women what they want to hear.
Po, who lives in L.A. and is working on her music career, revealed she is keeping her privates closed and is sticking to masturbation as of now (while Dice said she definitely get more chicks being on the show.)  And she broke up with her girlfriend a while ago.
And if you're wondering, the two are not "gold star lesbians," as DJ Envy named them.  They have had sex with men before.  And didn't deal with girls until college and later.  Po reiterated she always knew who she was and never thought being gay was "wrong."
Check out the full interview below: