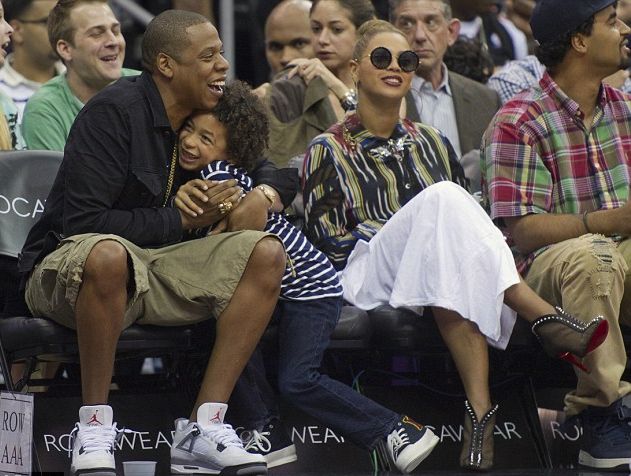 Uncle Jay & Auntie Bey brought nephew Julez to the Nets vs. Heat game last night.  Pics inside of the trio (plus Julez's dad Daniel, Sr.) laughing it up courtside...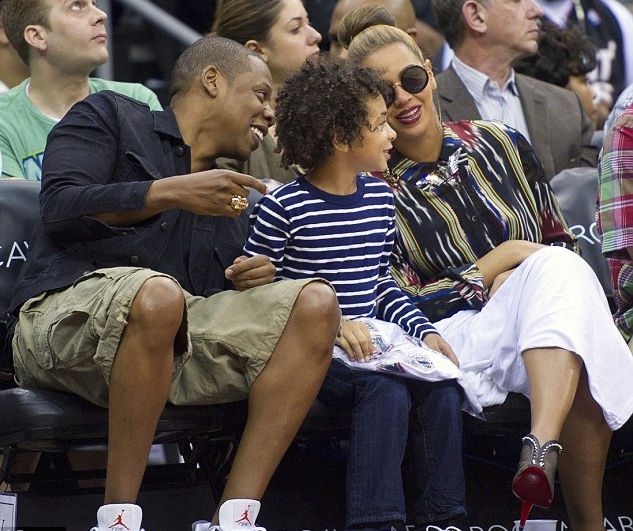 In a multi-colored silk crepe Thakoon dress and black mesh, studded Louboutin Bourriche booties & fave Linda Farrow/The Row shades, Beyonce helped her hubby cheer on his Nets, despite them losing to the Miami Heat.  But something good did come of it.  Before LeBron James walked off the court, he took off his sweaty sneakers and put them in Julez's lap.  Sweet!
Yeah Julez...we're trying to figure out why your auntie is rocking a hair net over that bun as well.  Beyonce kept it lady like covering her mini dress-baring legs with a shirt.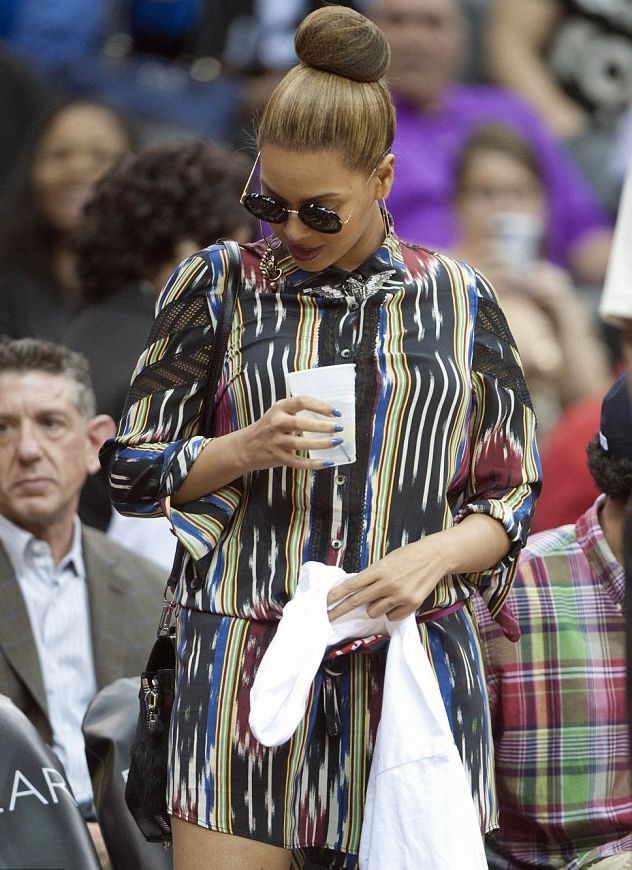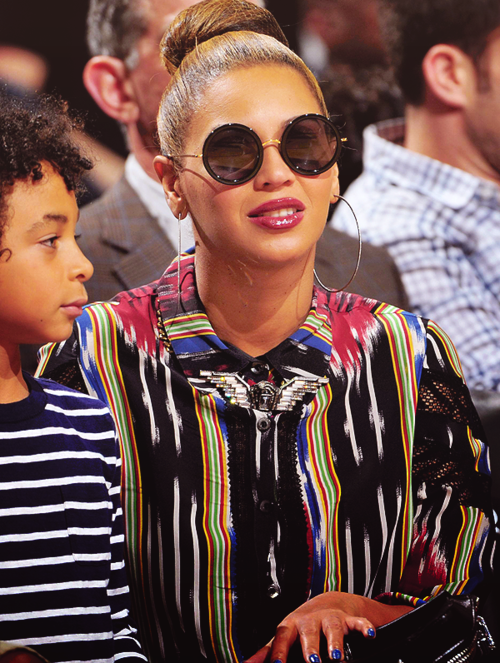 Looking fab and happy.  Before she headed to Newark's Prudential Center to catch this game, Mama Bey was spotted taking baby Blue for a walk in Central Park to enjoy the unusual summer-like day.  Cute!
BONUS: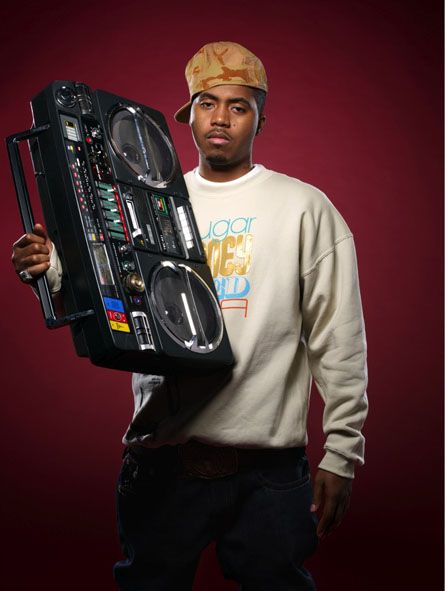 Jay-Z's frenemy, Nas, just released a follow up to his 1996 controversial yet socially conscious track "Black Girl Lost."  Check out "Another Black Girl Lost" below, produced by Hitboy:
Pics via Reuters