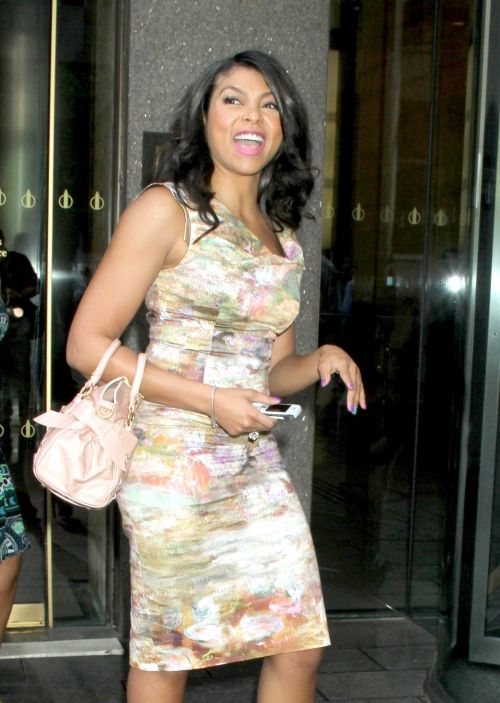 Taraji P. Henson was spotted leaving the Sirius/XM offices in Manhattan after her interviews with "Sway In The Morning" and Wendy Williams today.
Check out what she says about her teen son who is headed off to college soon, plus if co-star Michael Ealy is a good kisser, inside...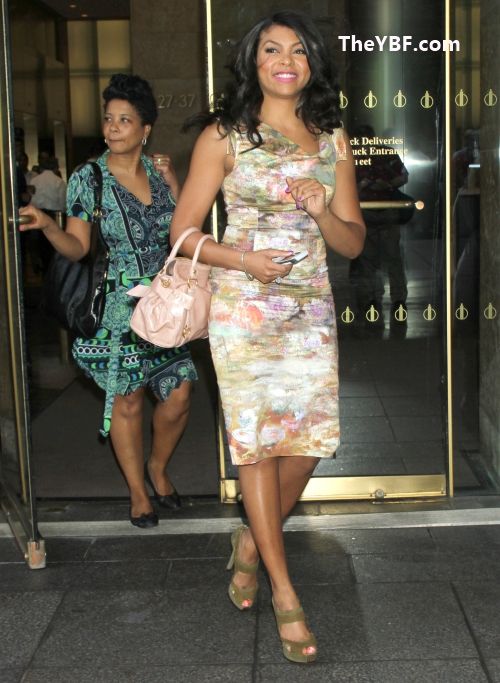 In a sleeveless floral watercolor dress to brave the NYC heatwave, Taraji made her way around the city to do tons of promo for her brand new Think Like A Man film.
She kicked things off with Gayle King this morning on CBS' "This Morning," then hit up the live Wendy Williams show, headed to Shade 45 to kick it with Sway & Devi Dev and headed to NBC's "New York Live" this afternoon.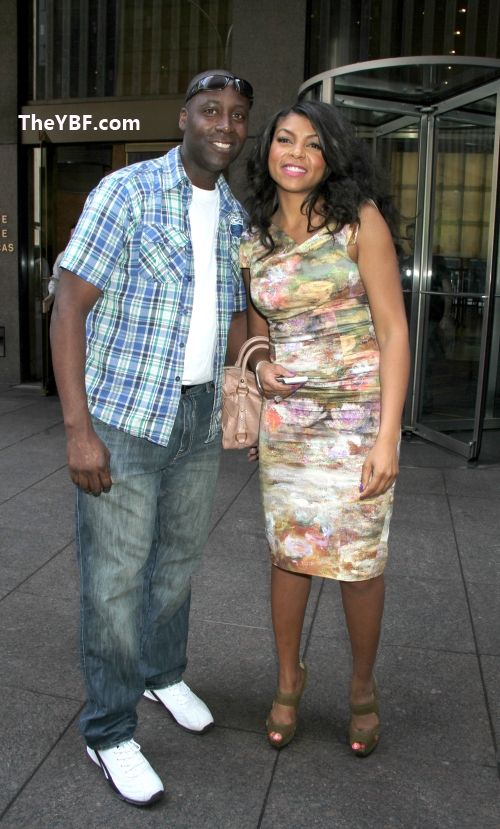 The 41-year-old YBF chick stopped to snap a few pics with fans. 
She revealed on "Wendy" today that her teen son, Marcel--who she says looks identical to his father--is headed to college next year.  And he'll likely be headed to NYC for school.  She revealed she became pregnant with Marcel while she was in her junior year of college after knowing her then-boyfriend for 8 years. She still graduated (from Howard University) and Marcel's father is now deceased.
On whether or not she spoils Marcel, she says she definitely makes him earn his perks.  She did cop him a Honda Civic hybrid recently though.  And if you want to know if her so-star Michael Ealy is a good kisser--she says he indeed is.  No surprise there.
Taraji also revealed she almost missed The Curious Case of Benjamin Button audition because she was hosting a garage sale.  Her agent told her to drop everything and had to make her go.  She found out she got the role the following day.
Check out video below of Taraji giving her opinion of the Trayvon Martin case on CBS "This Morning" below:
Think Like A Man opens this Friday, 4/20.
Pics via INF