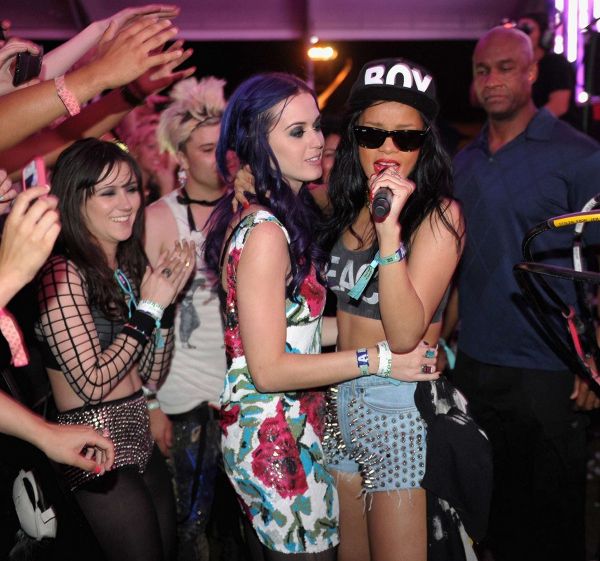 Rihanna knows how to have a blast on stage.  The 24-year-old "We Found Love" singer took over Day 3 of Coachella Music festival yesterday in Cali while performing with DJ Calvin Harris--and wilin' out with her bestie Katy Perry.
Pics inside...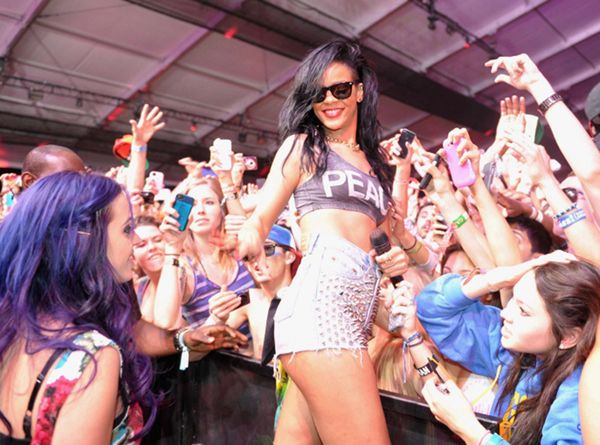 Ri Ri returned to the Coachella grounds in Indio last night, and this time it was to hit the stage at the Empire Polo Club.  Rocking her fave uber short studded cutoffs by The Ragged Priest, a cropped PEACE tank from Topshop, her BOY London cap and leopard Adidas sneakers, Rih put her red lipstick and red talons on a super sexy display.
She spotted her best friend Katy Perry in the audience--who was also on Coachella's Friday line-up--and went crazy with her in the audience.  Right before Katy decided to stage dive into the huge crowd while Ri performed.
The free spirited singer tweeted DJ Calvin Harris:
"This turned out to be one of the best nights of my life....I had so much fun with your fucking fanz tonight! Diz hoodrat $kabii @katyperry also crowd surft n ATE my A$$ during my show."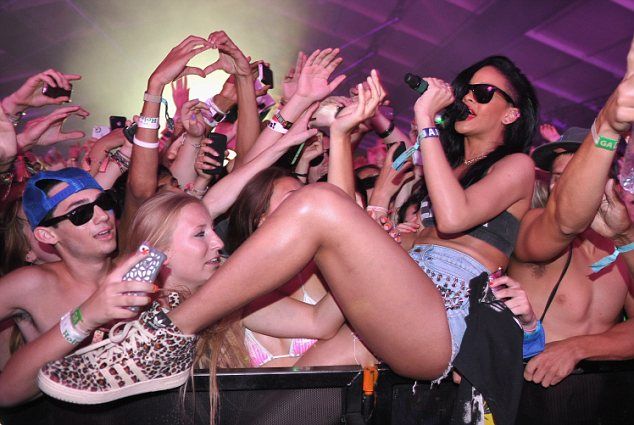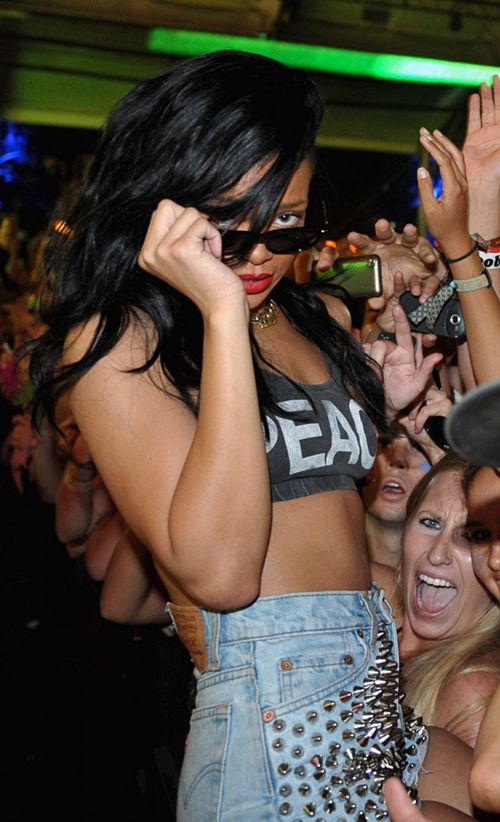 Ri hopped off the stage during her set to snap pics with fans.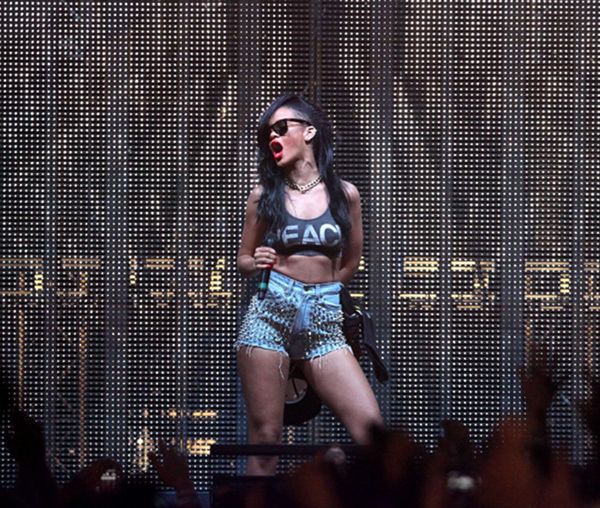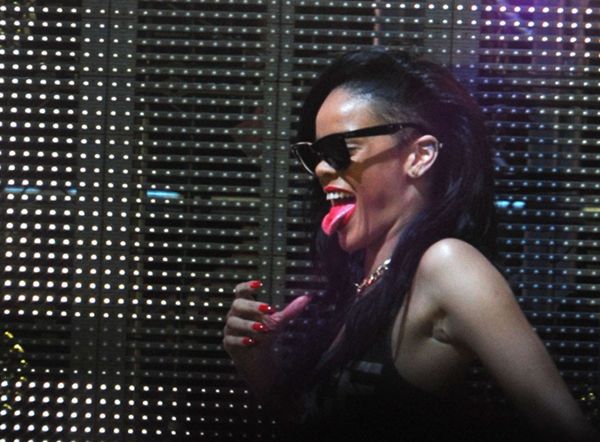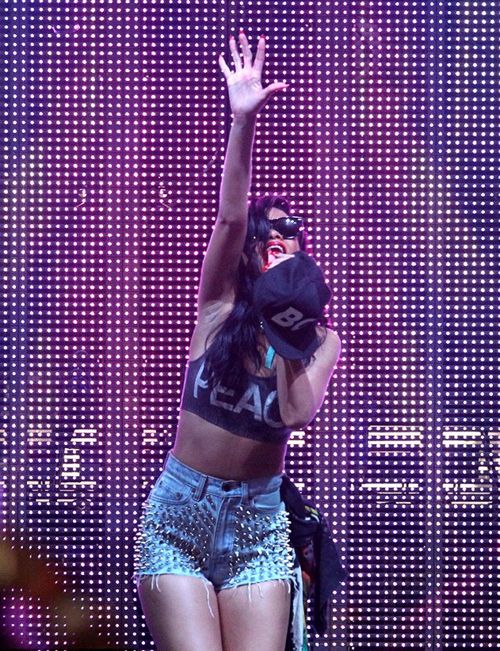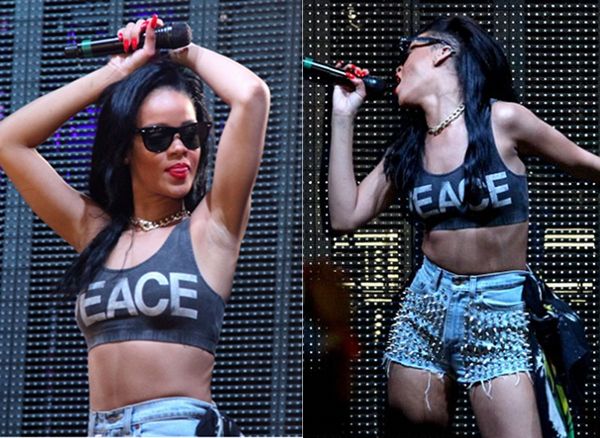 Afterwards, Rihanna was spotted in her Chanel jacket taking in the Snoop & Dr. Dre performance at 10:30p.  And, of course, she had THUG LIFE written on her stomach in honor of the duo's digital salute to Tupac Shakur: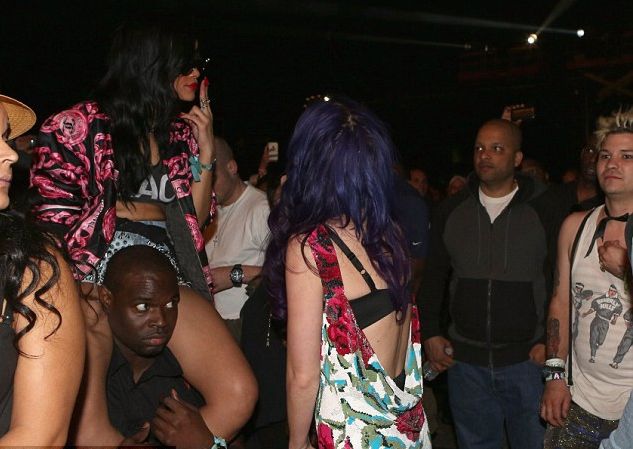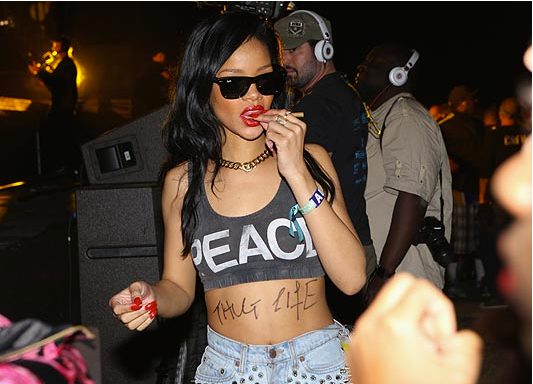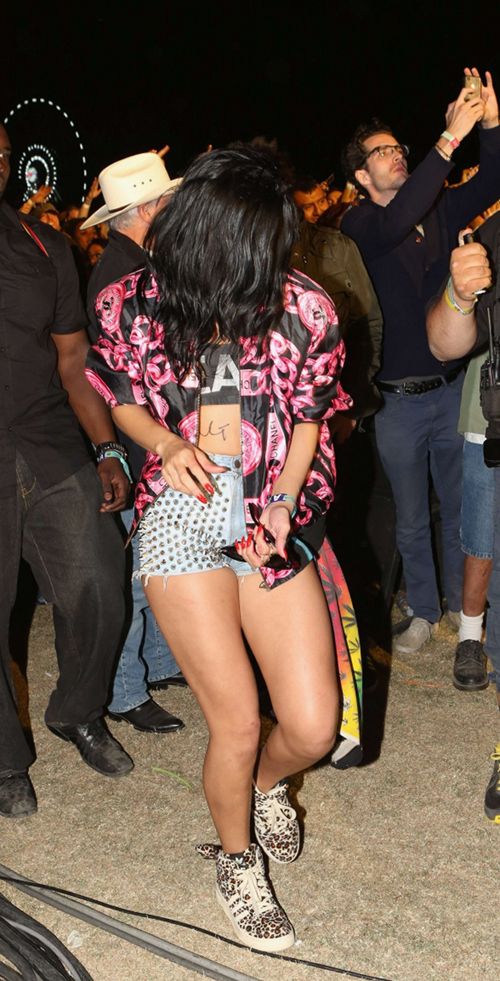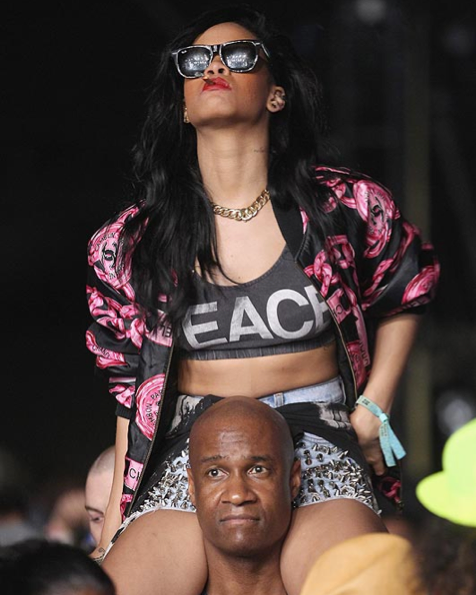 Weed in tow as usual.  Somebody is Feeling.It.  Video of her chillin' in the audience:
Ri is set to return to this year's Rock In Rio Madrid in Spain.  She will be the last artist to perform at Escenario Mundo on July 5.
BONUS: Here's her twitpics she snapped before taking off to the Coachella grounds: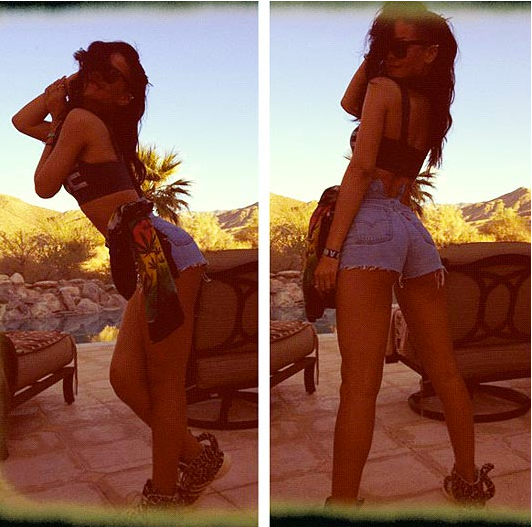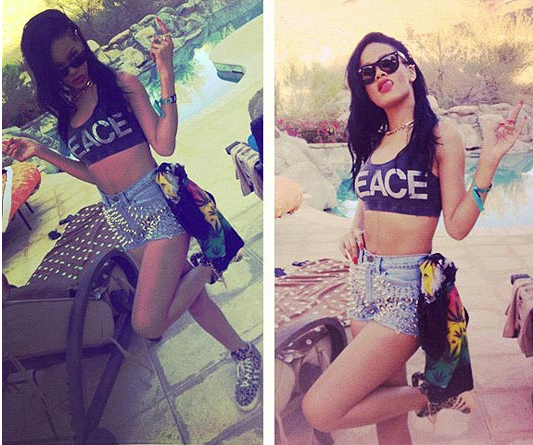 Fun times.