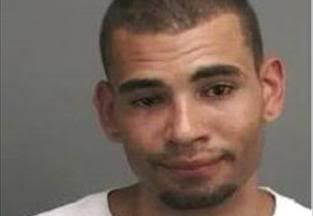 Unfortunately, yet another member of the DeBarge family has been arrested for drug possession.  Get the deets on Mark's arrest inside.....
On Wednesday morning, according to TMZ, LA cops showed up to a hotel room in Hollywood occupied by Mark DeBarge and an unidentified woman. Because the woman was due for a visit from her parole officer, the cops had license to just drop by...and they did.
When they got to the room, they found Mark and the woman with a few unnamed narcotics.  Both were placed under arrest and Mark was booked for narcotics possession.  He has been released since then.
So sad to see talent wasted.....those DeBarges could SING!