After Eddie George got caught during a DUI arrest with that blonde professional golfer, Rachel Conner, last month, SWV member Taj George hasn't even mentioned her husband's name.  Even though they previously exchanged Tweets often and would hit up events together, none of that has occured since that DUI.  And now, the couple just put their Bretwood, TN mansion on the market.
Deets inside...
Uh oh.  Even though Eddie George put out a statement following his arrest that nothing happened with him and Rachel Connor (he was suspiciously caught in the passenger seat of Rachel's car after she got pulled over for a DUI in Orlando), we still haven't heard a word from Taj about the matter.  But the fact she hasn't even spoken his name or done any interviews about their new relationship book speaks volumes.
Now, public records show that Taj & Eddie have put their beautiful Brentwood, TN custom mansion, which they've owned since 2007, on the market.  Does this mean a possible split is on the horizon?
The former Tennessee Titan and R&B singer, who have 2 sons together, seem to be trying to get rid of their almost 9,000 sqft 5 BR/6 Bathroom home quickly...listing it at a relatively low price of $1.099 million.
So what all comes with this home? Realtor.com reports:
The stone-lined, three-story home offers 8,558-square-feet of living space and features a total of five bedrooms and six bathrooms. The interior boasts hardwood flooring, vaulted ceilings and detailed molding, while a chef's kitchen and study are lined with custom built-ins, cabinetry and other wood-lined touches. George's home has two stairways, one in front and one in back of the property, and also an elevator that runs from the basement area to the attic. Other fine amenities befitting a star running back include a media room, rec room with a wet bar, a pair of laundry rooms and a pool. And let's not forget the obligatory Ohio State room, complete with a scarlet and gray paint job and a giant Fathead wall graphic featuring the pride of Columbus, Brutus Buckeye.
 
More pics: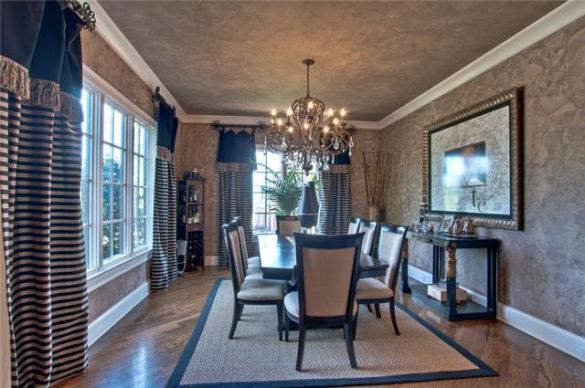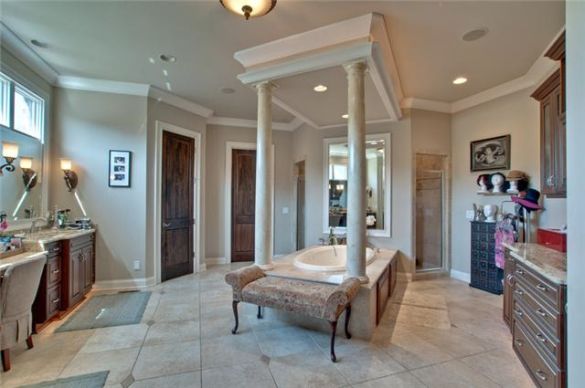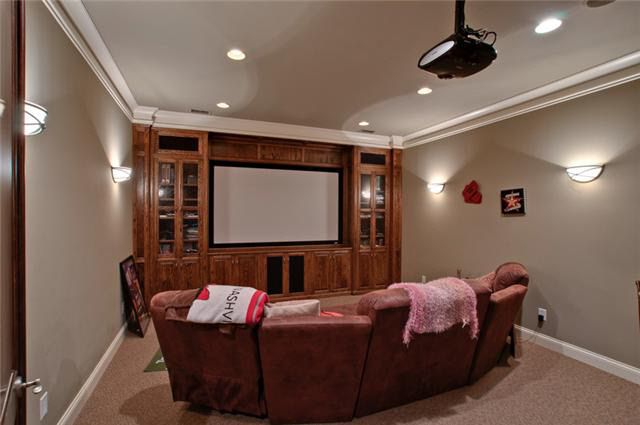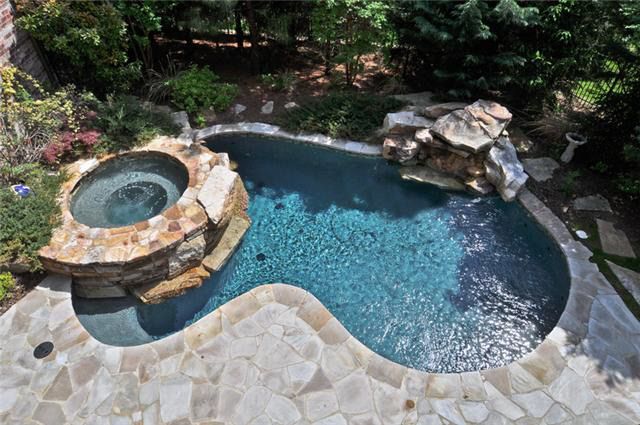 Meanwhile, Taj is busy on tour with her SWV groupmates and prepping to drop their new album I Missed Us (now releasing April 17th).