Rapper The Game showed off his newest ink recently.  The tattoo lover tweeted pics of his brand new tattoos of his 3 kids' faces, all done by Kat von D.  Pics inside...
So he'll never forget what his kids--daughter Cali Dream and sons Harlem & King Justice--look like, Game tatted their faces on the outside of his leg.
He tweeted pics of tattoo artist Kat von D putting her skills to use: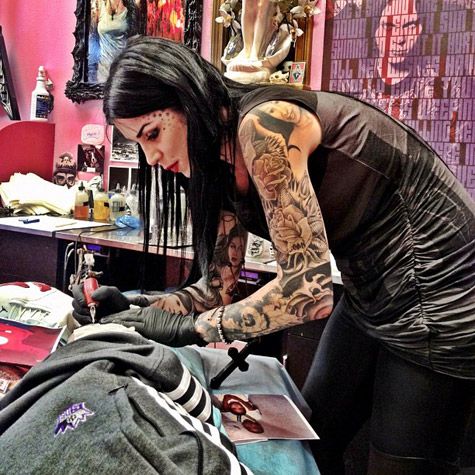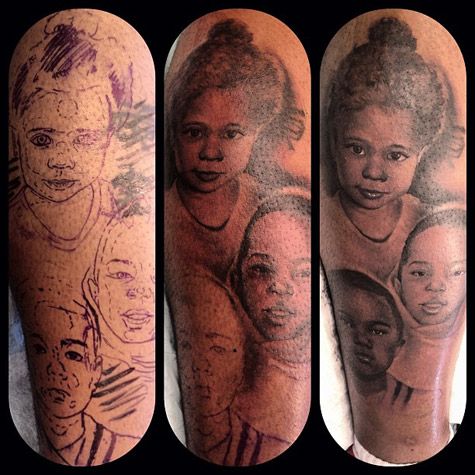 Faces on body parts creep me out.  But I guess the sentiment is sweet.  He tweeted his version of a Rick Ross lyric:
"Tat my kids on me so you know it's REAL!.  @TheKatVonD is the nicest tattoo artist PERIOD!!!"
Kat put together this video:
And said, "I was tattooing @thegame and everything was going smoothly until THIS happened...!"
And Game tweeted this pic today of him and his son in hoodies saying, "Me & my son rockin our hoodies this morning.. #TrayvonMartinRIP ... George Zimmerman... We got our eyes in you !!! #JusticeWillBeServed"
Well isn't that special....
Game is working on his new album F.I.V.E.: Fear Is Victory's Evolution.