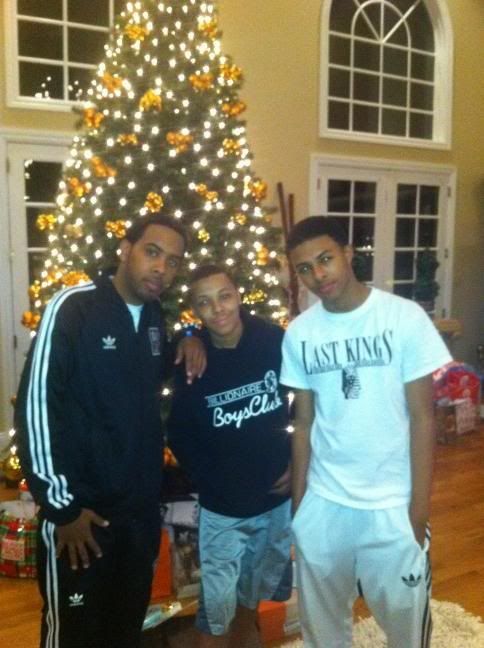 Celebs posted their Holiday twitpics yesterday and we've rounded up a few.  Find out how some of your fave folks spent Christmas inside...
The Simmons boys--JoJo, Russey, and Diggy all posed in front the family Christmas tree.  Diggy is growing up to be such a cutie!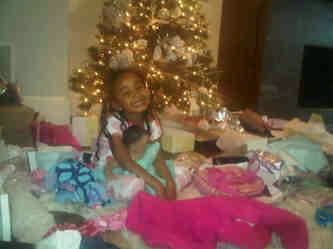 Diddy's daughter Chance looked like she enjoyed her Christmas.  He tweeted a pic of her looking precious as usual with all her presents.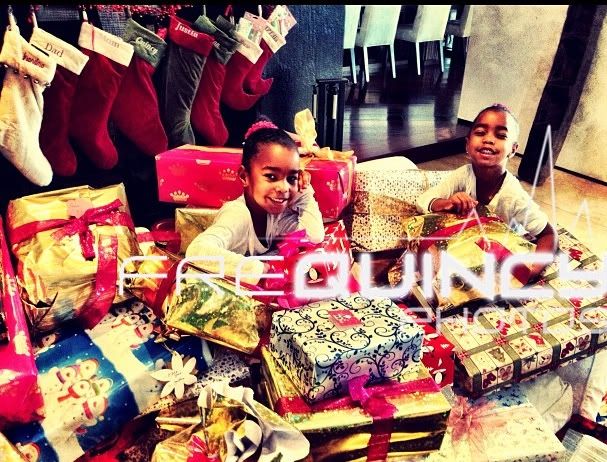 And Diddy's other daughters D'Lilah and Jessie were pictured buried in gifts.  Clearly they were more nice than naughty this year.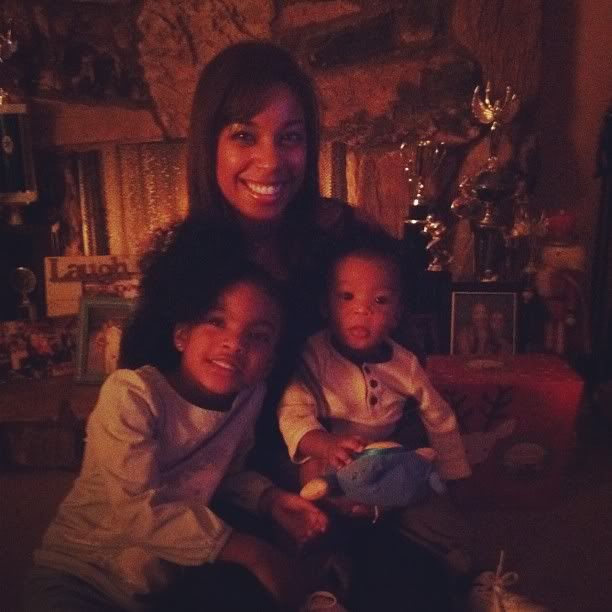 "The Cleveland Show" star Reagan Gomez posed with her fave 2 little elves--her kiddies Scarlett and Tyger.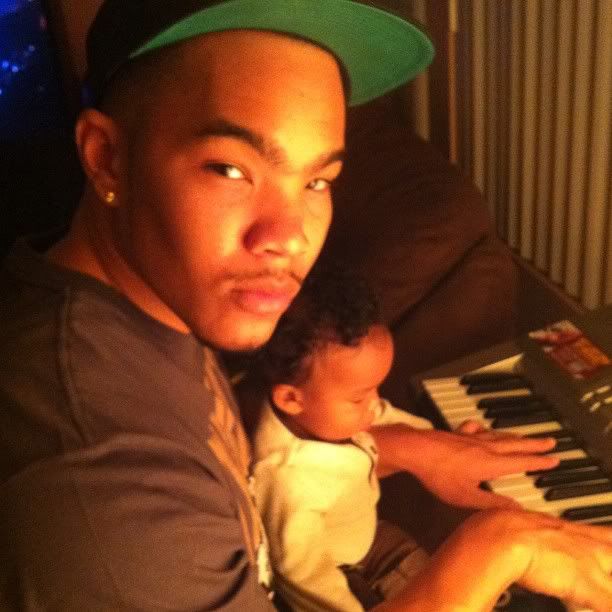 Her hubby DeWayne Turrentine played piano with his son too.
Jordin Sparks posed at home in Arizona with her brother.  Cute!
And Ginuwine and Sole snapped a Christmas shot with all umpteen of their kids:
Did anybody listen to Ginuwine's Christmas album?  Yeah....it was interesting.  Sounded like Rudolph's "Pony" playlist for his Christmas errands....