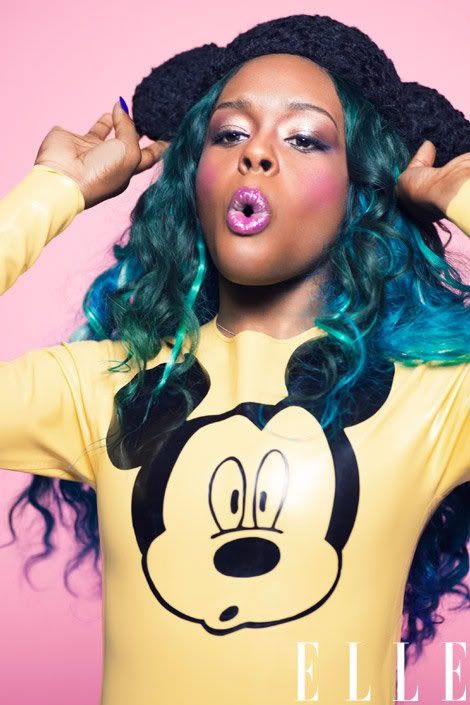 Azealia Banks and Santigold both got cutesy for the May 2012 Women In Music issue of ELLE Magazine, which is covered by Rihanna.  See the other ladies' pics inside...
In the latest issue of ELLE Magazine, rapper and Karl Lagerfield's latest music muse, Azealia Banks, represents "Women In Music" in a custom latex dress by Boadicea Claridge and a wool matador hat by Moschino.  She told the mag, "...Fashion is arrogant. Selling beauty means convincing people that you have something they want."

She also snapped at haters who comment on her success saying, "[They tell me I] just got famous on YouTube.  I'm like, 'So? You didn't get famous anywhere.'" 
Also.........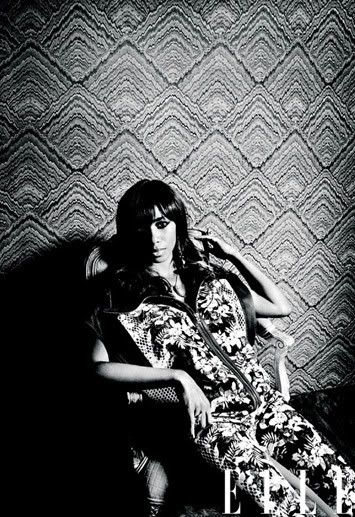 Santigold appears in the issue wearing a Viscose and cotton hoodie and cotton jeans, both by Alexander Wang.
She has a new disc called Master of My Make Believe where she sings a "'Riot Song'] "...to those people who don't give up and who have the courage to think for themselves and, like me, create their own reality."
Looking good ladies!  The issue hits stands April 17th.