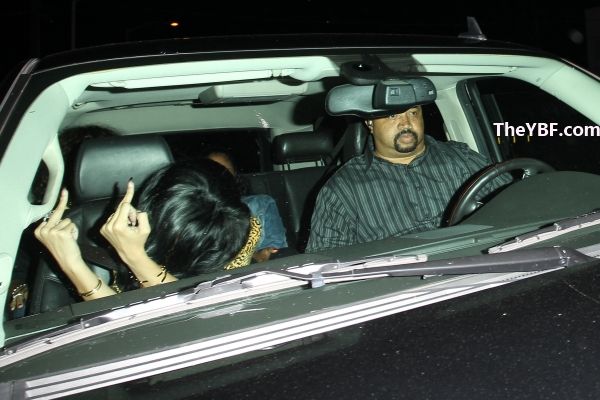 Rihanna was spotted jetting out of her fave restaurant Giorgio Baldi in Los Angeles last night.  And decided to flip off the paparazzi in the meantime.  Somebody's no longer loving all the flashing lights and attention these days?  Interesting.
Pics inside of her partying with "Basketball Wife" Evelyn Lozada, plus the reviews of her Battleship movie are in....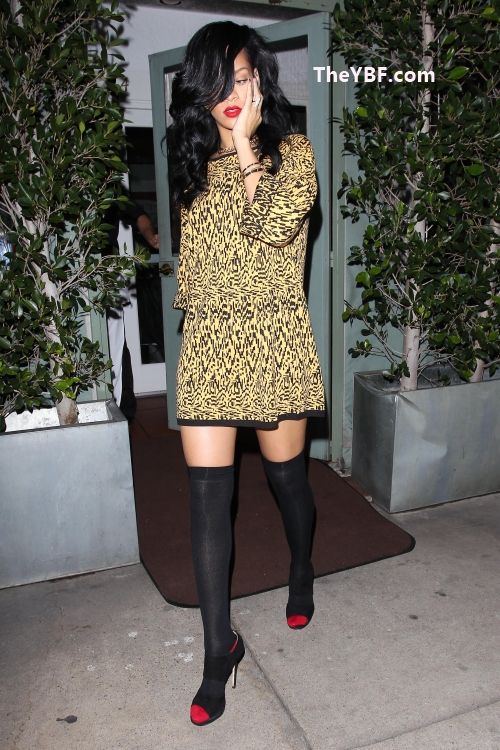 Stepping out in black thigh highs and a yellow and black print dress with black and red heels, Rihanna made her way from the dinner table to the car looking anything but pleased to see the awaiting paparazzi. 
She recently told ELLE Magazine, in her May 2012 cover story, about hating being the center of attention when she's not on stage:
"I try to have a good time no matter where I go, but I always get mobbed.  I always feel like I'm the star. And I hate that feeling. It's like an out-of-body experience, like I'm looking in the mirror and I can see ever facial expression. Everything has to be calculated, because I feel everyone watching me. I want to enjoy my life and not think about it."
And if you're wondering why she stays in the clubs, she says:
"I love going to the club, because that's the one place that nobody's checking for me," she says. "Everybody in there is doing the same thing you're doing--dancing, listening to music, and having some drinks. They're too fucked up to care."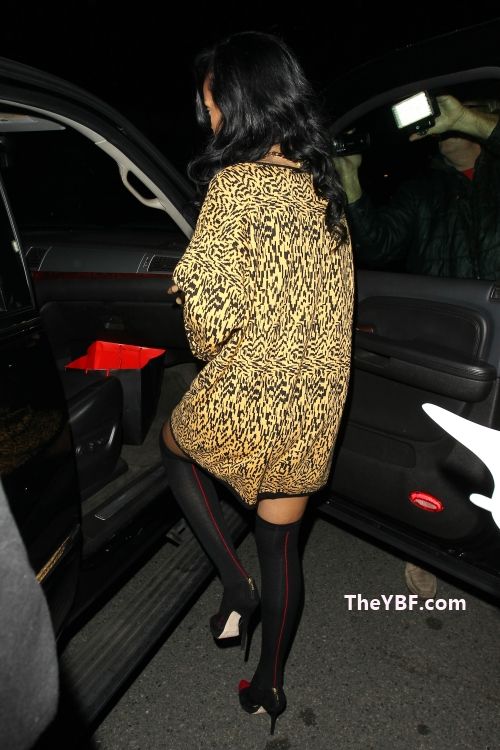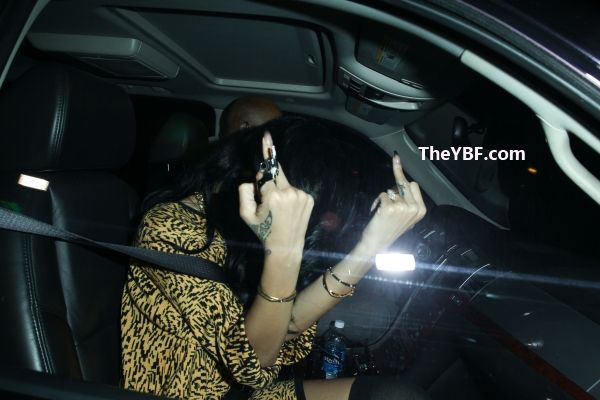 So what's a pop star to do when she's annoyed by the mobs of people?  Speak with her middle fingers.  Why so pissy Rih Rih?  Maybe it's also because her movie Battleship opened in the UK this week to SCATHING reviews.  Check out what Daily Mail had to say about it here.
But the night wasn't fully a bust.  Rih was spotted out partying with her admitted girl crush Evelyn Lozada (and the feeling is mutual based on Ev's Twitter timeline), Ev's daughter Shaniece & Sean Kingston: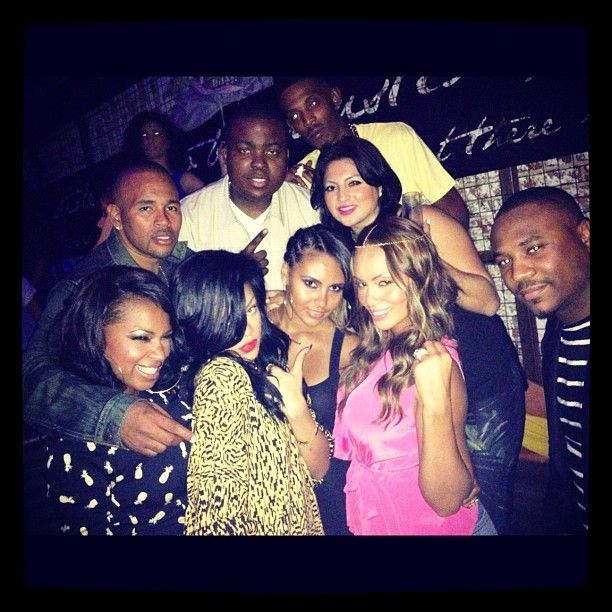 I see the bottles of champagne were in full effect...
Pics via SPLASH