Jennifer Hudson & Ne-Yo stopped by "American Idol" last night to perform "Think Like A Man."  Watch the clip inside.....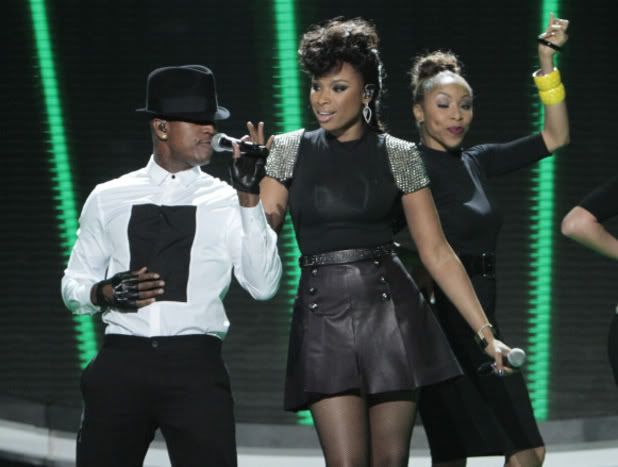 "American Idol" alum Jennifer Hudson returned to the show last night to perform "Think Like A Man" with Ne-Yo.  The song is off the soundtrack to the upcoming movie Think Like A Man.  Jennifer tweeted earlier this week that Rick Ross--who is also on the track--was supposed to be performing as well.  But unconfirmed rumors yesterday said that he suffered a third seizure and has now been banned from flying for his health's sake.  We wonder if that's why he missed last night's performance.
Watch the performance here:
EXTRAS:
Last week, Newark Mayor Cory Booker ran into a burning building, next door to his home, to save a neighbor's life.
After seeing his next-door neighbor's house on fire, he ran inside and rescued a young woman trapped upstairs. 
He said, "It is a very, very scary thing. And I'd like to say that I, at that point I was feeling so courageous, but honestly, it was terrifying, and to look back, you can see nothing but flames. Look in front of you see nothing but blackness.  Thankfully she started yelling out to me and I was able to find her through all the smoke. At that point I grabbed her.  I just sort of threw her over my shoulder and dragged her through the kitchen.  I was hoping there was going to be a window on the front, It was on the second story, I thought we could potentially get out, but that's when I had a lot of clear thoughts about, 'How we're going to get out?' "I couldn't see anything but the flames coming out of the kitchen and I really had this moment where I thought, 'Okay. I think I'm trapped. I think we can't get out.'"
But he rushed through the flames and added, "Detective Rodriguez grabbed her as well and we got down the stairs and we both just collapsed outside the building."
Not gonna lie.  He just got real sexy....