Celebrities on both coasts were sitting courtside for the kickoff off the basketball season yesterday.  See pics of Kanye, Lil' Wayne, Arsenio Hall and Chris Rock hitting up the Lakers and Knicks games.
Lil' Wayne and Kanye West were among the celebs at the Staples Center to watch the Lakers lose to the Bulls (88-87).  Weezy brought his girlfriend Dhea along...so it looks like things may be getting serious if he's spending the Holiday with her.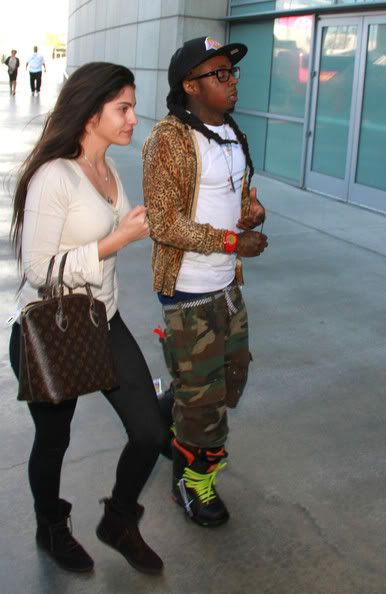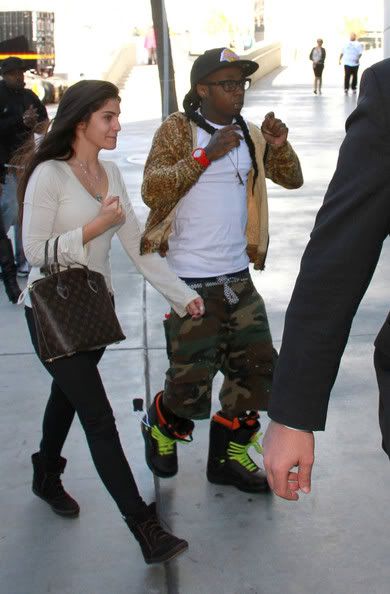 Cuddled up courtside?  Interesting.  And was he going skiing after this?  These boots..
Mmhmm...
Kanye smilled for the cameras.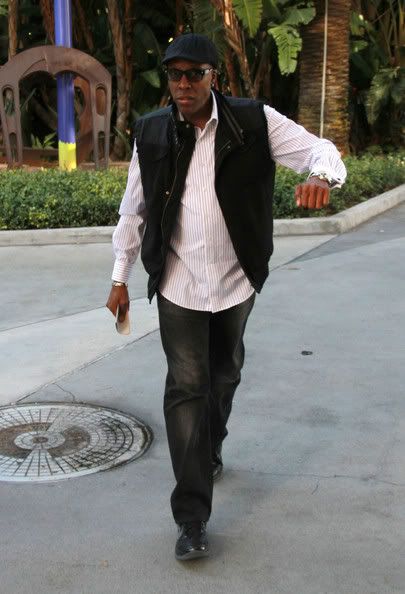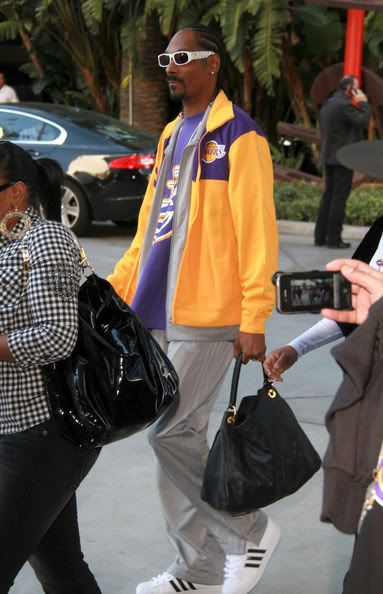 Arsenio Hall and Snoop Dogg were also there.  Um.....is Snoop carrying a man bag or is that his wife's purse.
And in New York......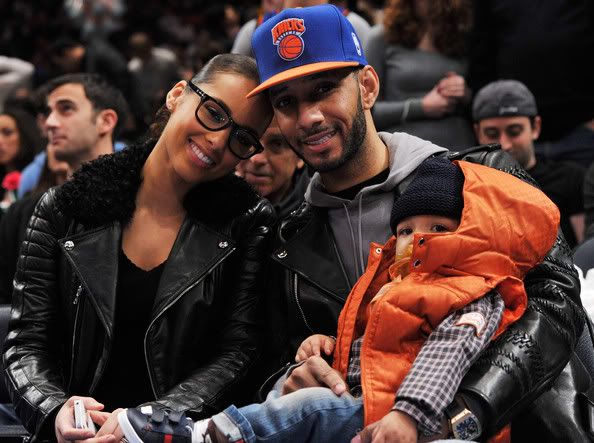 Alicia Keys and Swizz Beatz brought out Baby Egypt to Madison Square Garden to watch the Knicks beat the Celtics (106-104).
Spike Lee and Chris Rock were also courtside.  Pookie...is that you?
BONUS:
When an irrate Kevin Garnett missed a potential game-tying shot, he got pissy and grabbed Knicks forward Bill Walker by the throat. Hey Kevin, nobody likes a sore loser.  Watch it above!
Photos via Splash