"Basketball Wife" Evelyn Lozada brought her bikini body to Miami Beach with her good friend/assistant Nia Cooks yesterday.  Yep...the same Nia who slapped up Eve's frenemy and co-star Jennifer Williams recently.
Check out the ladies doing what they do best....posing for the cameras they "don't know" are there...inside.
Fresh off her strip club festivities, the future Mrs. Chad OchoCinco was spotted hitting Miami Beach with her girl Nia, in a neon green beach dress, and some kids (not her daughter Shaniece). 36-year-old Evelyn rocked a sexy leopard and pink lace bikini, Gucci shades, and covered up with a bright multi-colored sarong.  And looked pretty damn good while doing so: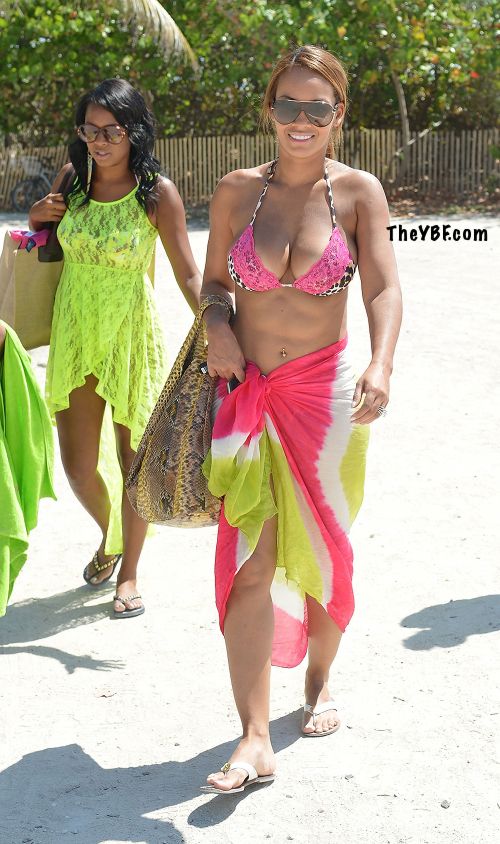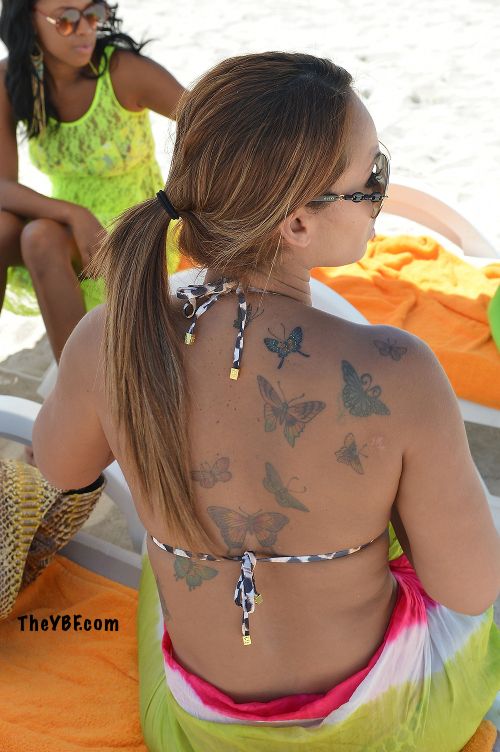 All these tatts though....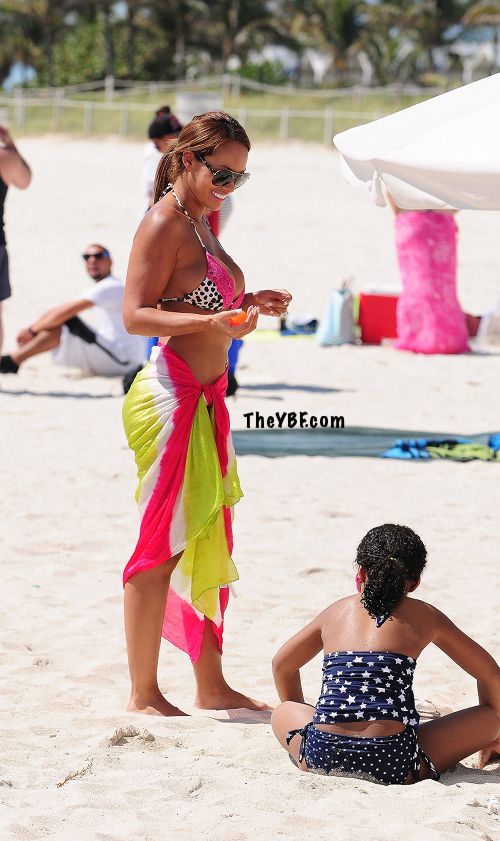 Evelyn is set to star in her own VH1 show alongside her NFL baller fiance, called "Chad & Ev," which will follow the twosome on their trek to the alter.
And after her long day at the beach: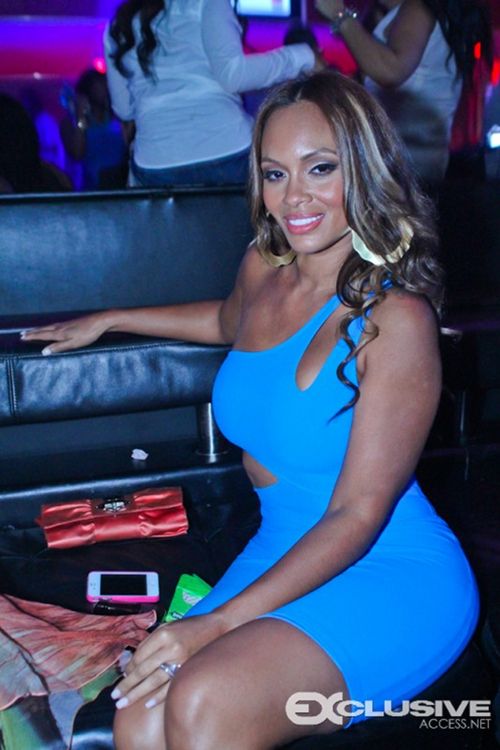 Evelyn did her other job of hosting club parties.  She was spotted chillin' at Magic City Mondays at Play in Miami.  And yes...it was "stripper" night.
The Randomness:
1.  Juvenile says he loves his "son"...even though he does still want a paternity test.  Somebody please call Maury to get this over with!   STORY
Pics via WENN/Thaddaeus McAdams for ExclusiveAccess.net