Last night on BET's "106 & Park," Kanye West made a surprise appearance with his "Mercy" homie 2 Chainz, who has been all over the radio these days.  Pics and video inside...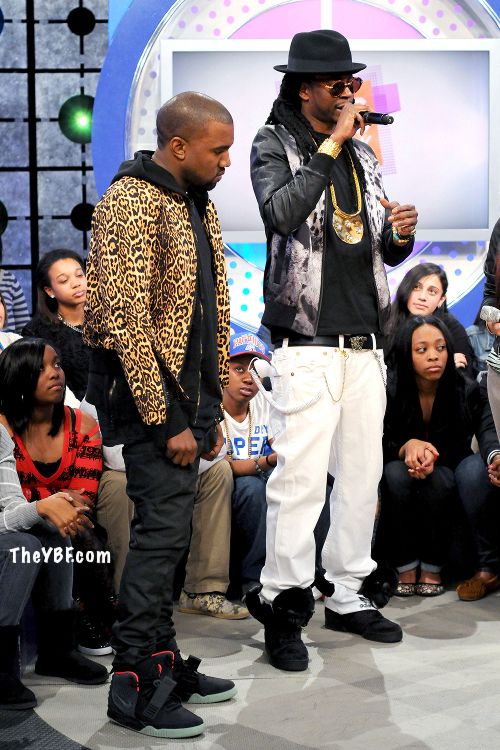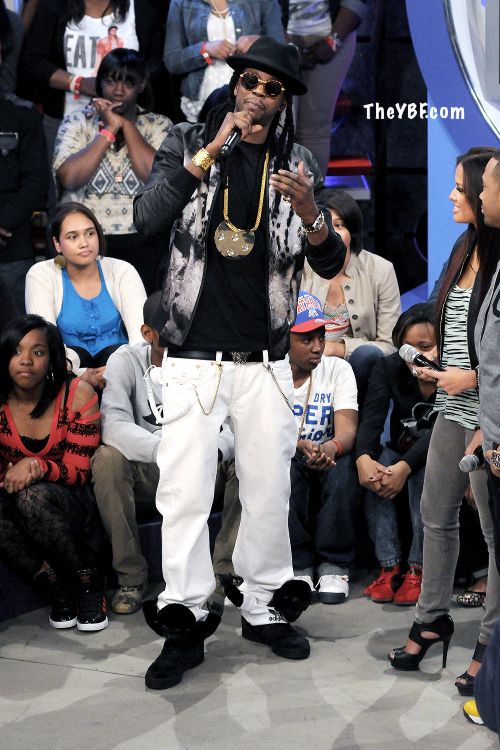 While ATL rapper 2 Chainz (formerly known as Tity Boi) was the guest of the show, he brought his super-producing homie Kanye West along as a surprise.  2 Chainz is currently featured on Nicki Minaj's "Beez In The Trap" single.  The twosome dished to hosts Terrence & Rocsi on their collabo "Mercy," 'Ye's new Yeezys, and Chainz's debut studio album (which Kanye is producing some of) Based on A T.R.U. Story, dropping August 14th on Def Jam.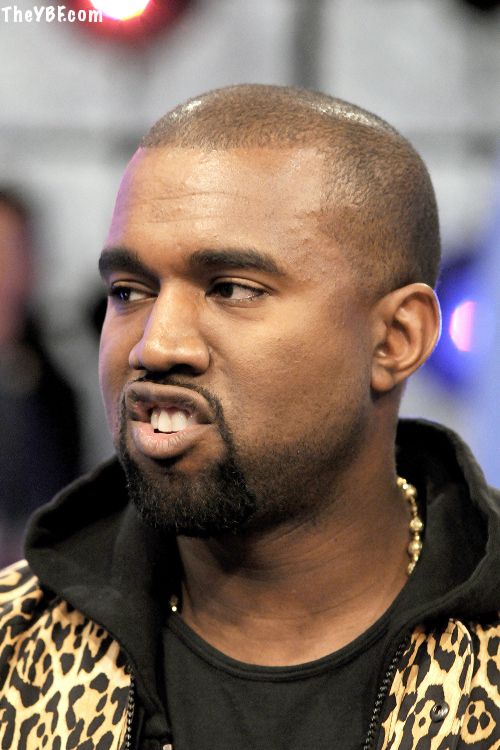 Kanye didn't really spak (y'all know he doesn't "do" media), but that leopard jacket said it all: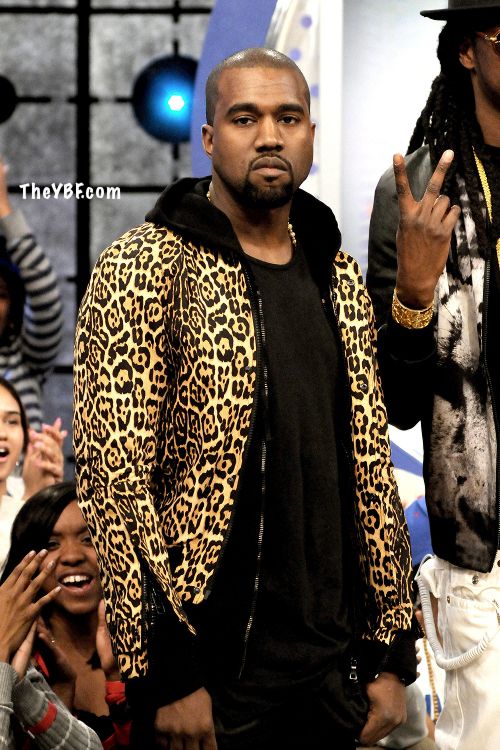 Loves him.  Speaing of Kanye, Radar Online reports he will indeed make an appearance or two on his new boo Kim Kardashian's new season of her E! reality show "Keeping Up With The Kardashians."  Despite the fact chick just said on the "Today" show a few days ago she would never again put a boyfriend or personal relationship on tv.  How convenient this is.  No surprise here.
Check out the video of the twosome's appearance and how Kanye is schooling 2 Chainz on the ins and outs of performing:
Pics via WENN