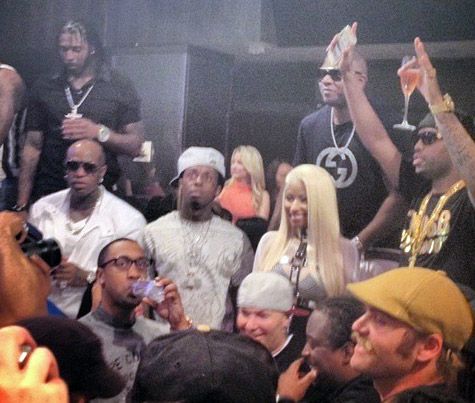 After a heavy promo tour for her new Pink Friday: Roman Reloaded album last week, Nicki Minaj finally chilled out Easter Sunday in Miami with her YMCMB crew.  And she had a fitting bedazzled 4-tier Swarovski decorated cake for her bash at Fontainebleau Hotel.
Pics inside...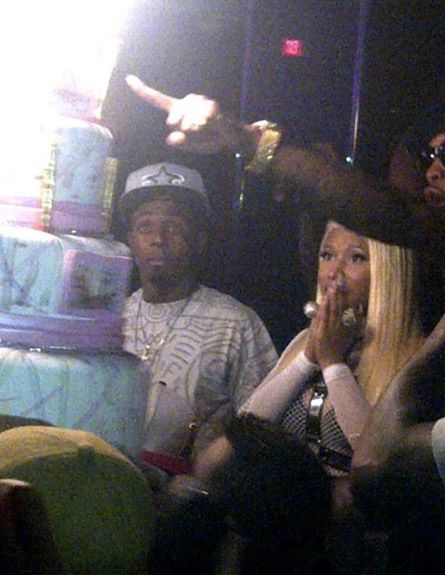 Nicki and YMCMB's head honcho Lil Wayne partied it up alongside the rest of the fam--like Cortez, Mack Maine, Birdman and Mystikal--at Miami's Fontainebleau Hotel.
The creative folks at Divine Delicacies Custom Cakes told us they whipped up a strawberry shortcake flavored creation for the blonde Barb.  And did it on a one-night's notice after Wayne put in a request the night before.
It's 4 tiers of fondant, edible color paints (including Nicki's fave color pink), pink pearl Fondant bows and pink & blue Swarovski crystal bands around the cake and brooches on the bows.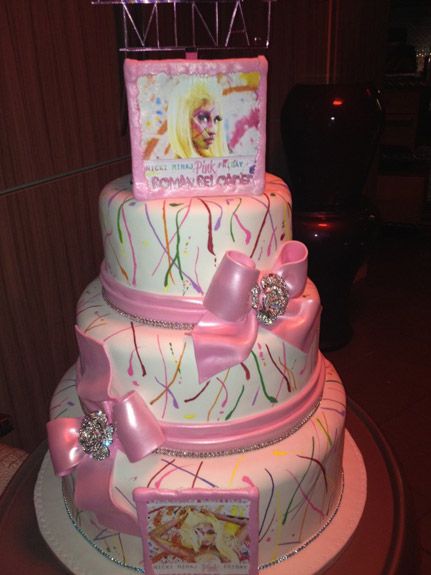 Nicki's new album covers and monogram and paint splashes like what's on her covers were all over it too.
By the way, this was the 29-year-old's first time meeting Mystikal and she tweeted: "Met Mystikal… Didn't tell him I had a crush on him back in da day doe."
Ha!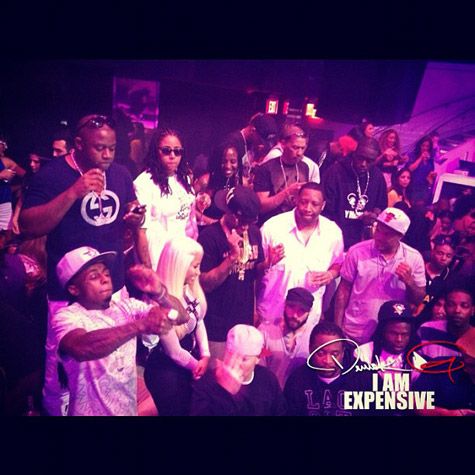 Pics via Rap-Up