Kimora Lee Simmons was recently seen on the set of her commerical for the KLS Prepaid Visa RushCard (her ex husband Russell Simmons' company).  See pics inside and find out who Ice T's son Tracy is dating now....and who she used to date!
Kimora Lee Simmons Hounsou just filmed a new commercial for her KLS Prepaid Visa RushCard.  Pics from the set: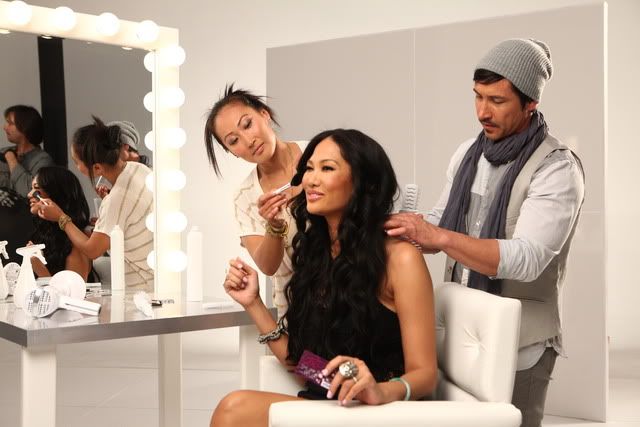 The shoot carried a "makeover your finances" theme as will hopefully inspire her fans.
Not a fan of this RushCard business.  But looking good KLS!
 
And on television......
It was revealed on the latest episode of the E! reality show "Ice Loves Coco" that "SVU" actor/rapper Ice-T's 20-year-old son, Tracy Marrow Jr. (Little Ice), is dating Jasmine Saunders.
You may remember Jasmine as the ex-girlfriend of both Jeezy and Chris Brown.  Jr. recently brought Jasmine home to meet his family. 
Watch Ice-T talk about the importance of family (with Tracy Jr. and Jasmine in the background) here: 
Interesting...
KLS Photog: Chelsea Lauren