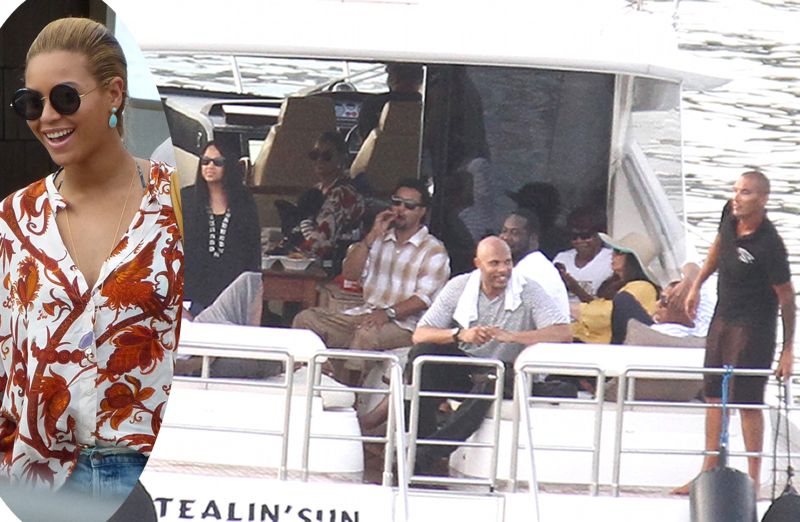 The Carters were spotted continuing their St. Barts vacay hopping a yacht with friends and fam around Nikki Beach.  Pics of Baby Blue Ivy's first Caribbean vacay and her fab parents inside....
A fresh faced Beyonce, in cutoff shorts and an orange & white floral button down, and Jay-Z were spotted hopping in their car on their way to hop a boat in St. Barts today: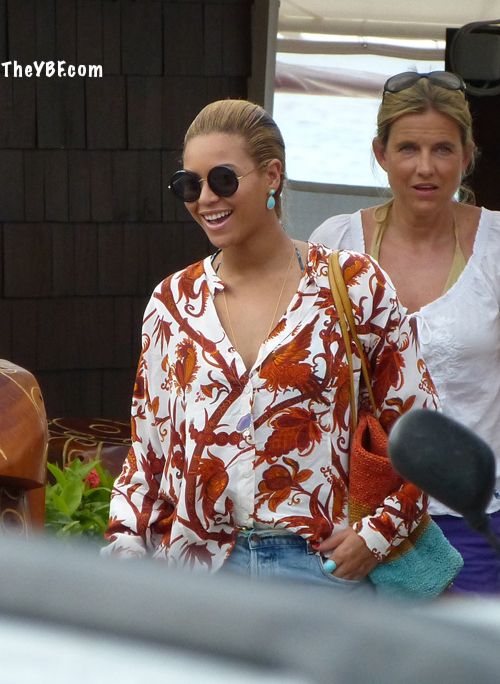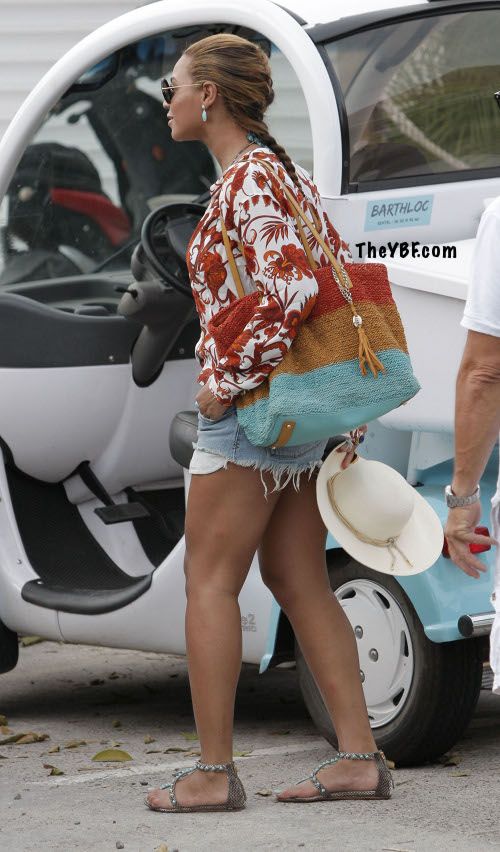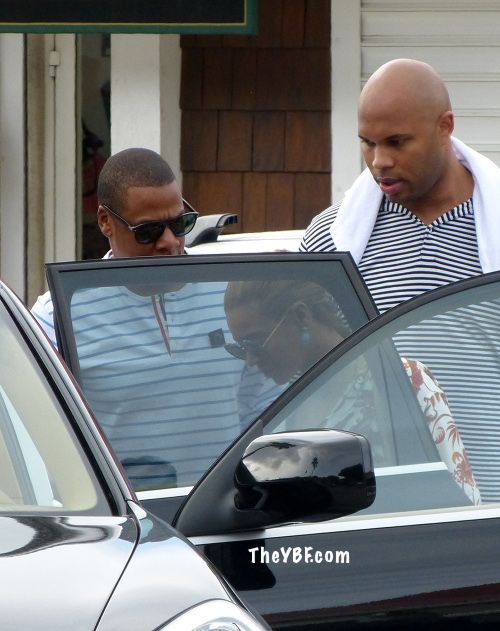 Bodyguard Julius took over the driver's seat while Jay hopped out to snap a few personal pics: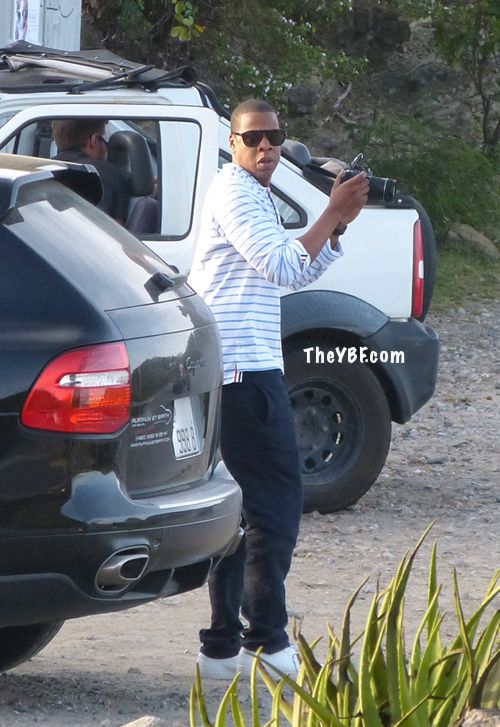 And aboard the yacht, cousin Angie, Blue Ivy, Jay & Bey and more fam and friends were spotted enjoying the ride: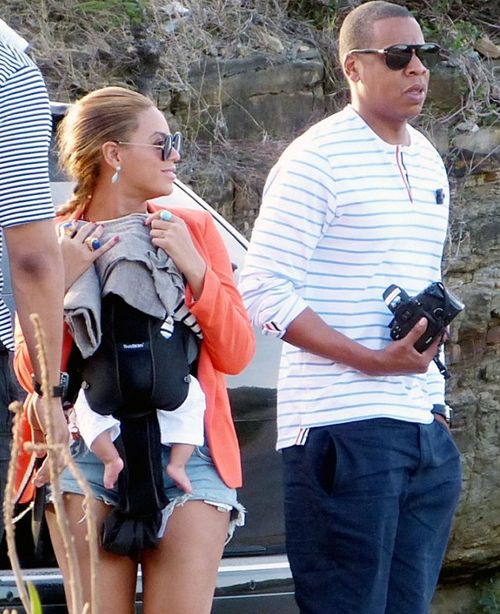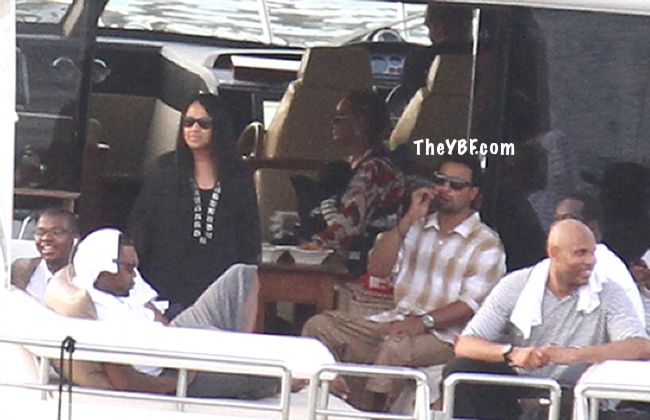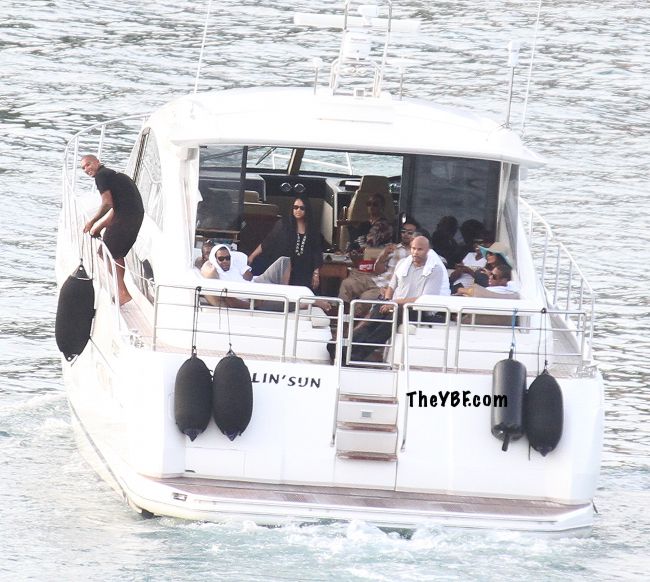 Is that you underneath the big straw hat Mama Tina? We see you...
Pics via INF/Flynet