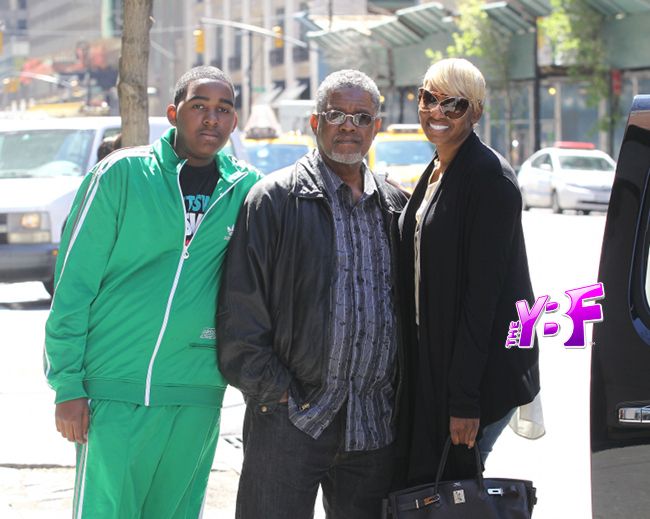 On a recent episode of "The Real Housewives of Atlanta," NeNe Leakes seemed to be cozying up to her "business partner" John, who most recently gave her a $30,000 Rolex--just because. 
But NeNe has still been spotted around town with her estranged husband, Greg Leakes, even while this season aired.  And this Easter weekend was no exception...
Mrs. Leakes may have a sugar daddy gifting her with Louboutins, Rolexes and even a franchise of an Italian restuarant, but it seems Greg is still not totally out of the picture.
The twosome were spotted leaving the Hermès store with their son Brent on Madison Ave. in NYC this weekend.  Reunited? Or just a holiday family affair?  Hmmm....
NeNe's set for another go-round as "Coach Roz" on Fox's hit tv show "Glee" when it returns April 10th.  And you can check out a sneak peek of the upcoming ATL Housewives reunion show below:
Pic via SPLASH