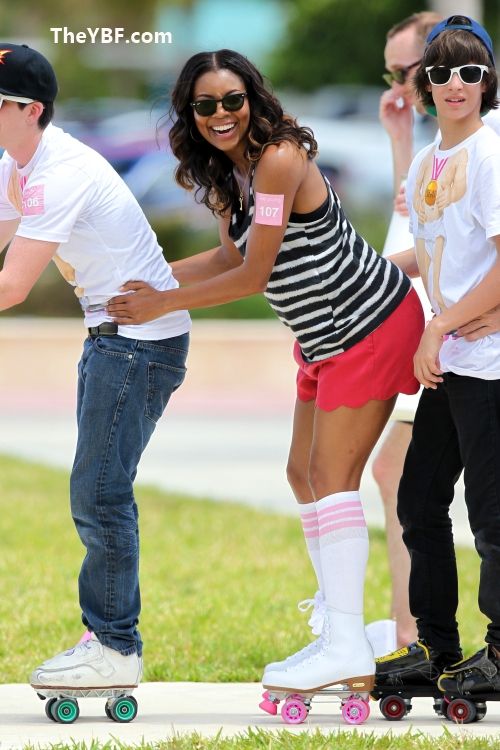 Leave it to Gabrielle Union to do something as random as setting a roller skating world record...and still looking fab while doing it.  The Think Like A Man star threw on her pink wheeled skates and pink striped socks to help set a world record in Miami yesterday. 
Pics inside...
Nope...it's not the set of ATL 2.  It's Gabrielle Union rollerskating in Miami Beach as part of an Evian water event that set the world record for 'Longest Conga Line on Roller Skates'.  Ha!
In short red scalloped hem shorts & a black and white striped tee with her pink and white socks & skates, #107 hit the conga line with a bunch of folks to help set the record: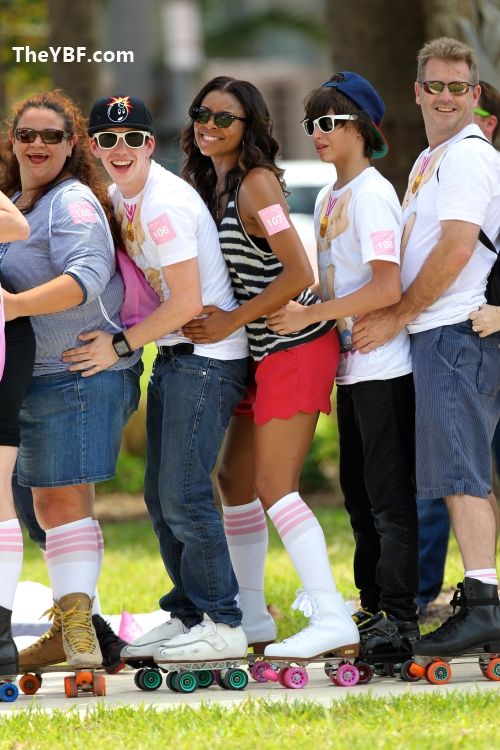 Only Gabby.  Gotta love her....
Pics via SPLASH