YBF chicks Kelis and Kelly Rowland were spotted in the premiere issue of HUNGER Magazine (which launched in November).  See the fab pics inside.....
Kelis and Kelly Rowland recently appeared on the pages of HUNGER Magazine, a new lifestyle publication founded by famed photographer Rankin.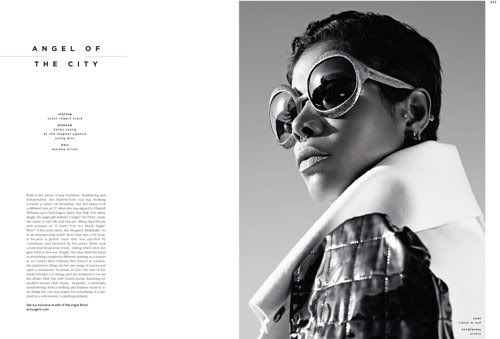 The pics really capture Kelis' unique sense of style.  Nice.
 
And a red hue was used to give Kelly' pics a certain flair.
And Miss Rowland enjoyed her time on the UK's "X-Factor" so much that she plans to move to London next year!
Photos via HUNGER Magazine