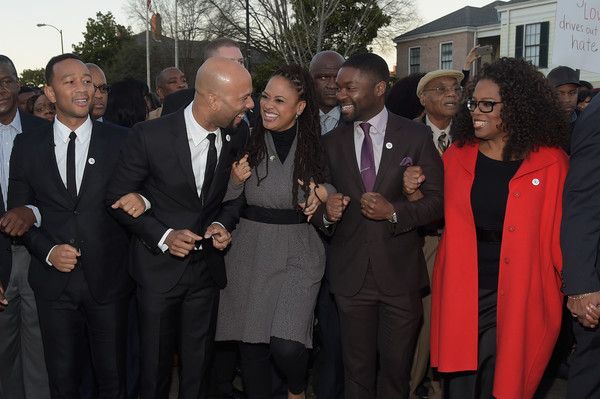 Yesterday, the entire SELMA cast and crew trekked to Selma, Alabama to commemorate civil rights leader Dr. Martin Luther King Jr. in remembrance of the Selma Voting Rights Movement. Peep the moving pics inside….
Several events went on in Selma, Alabama yesterday in remembrance of one extraordinary man: Dr. Martin Luther King Jr. Dr. King led the people of Selma (and others from all over) in marches from Selma to Montgomery in 1965 as part of the Selma Voting Rights Movement, which eventually lead to the passage of the Voting Rights Acts, allowing all Americans the right to vote.
And in honor of Dr. King and the hundreds of people who shed their blood for our civil rights, Oprah Winfrey, directress Ava DuVernay, David Oyelowo, Common, John Legend, the SELMA cast & crew and hundreds of others marched on the historic Edmund Pettus Bridge…the place where marchers were attacked by Alabama state troopers as they exercised their constitutional right to vote.
Marchers met at City Hall where they were led in prayer before trekking the streets of Selma: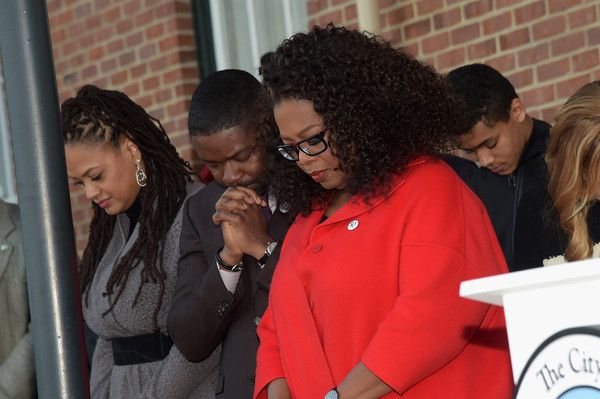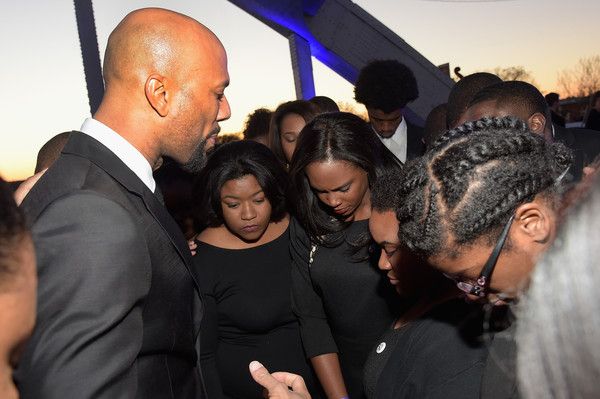 Common and John Legend came out to celebrate Martin Luther King after winning the Best Original Song Golden Globe Award for their track "Glory".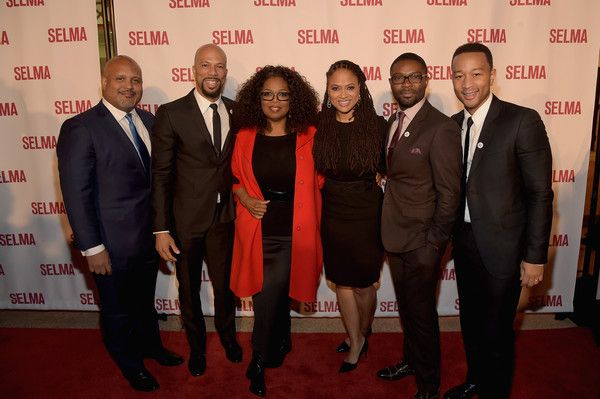 Amongst the other activities in Selma, a special screening was held to show the civil rights film. SELMA executive producer Paul Garnes posed it up with Common, Oprah, Ava, David and John Legend on the red carpet before the viewing.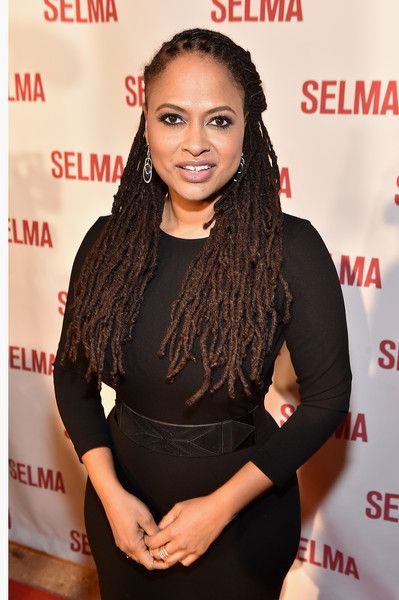 SELMA director Ava DuVernay looked absolutely fabulous on the carpet.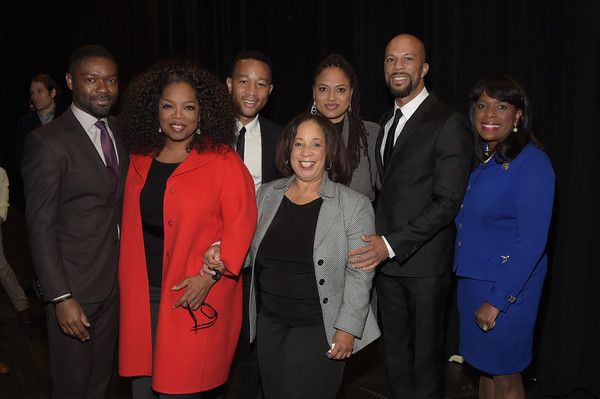 There was also a Q&A session held at Selma High School with Congresswoman Terri Sewell in attendance.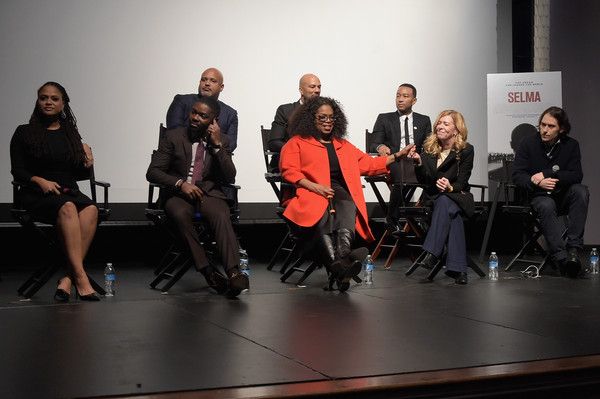 The cast took the stage to answer any burning questions the audience had.
Afterwards...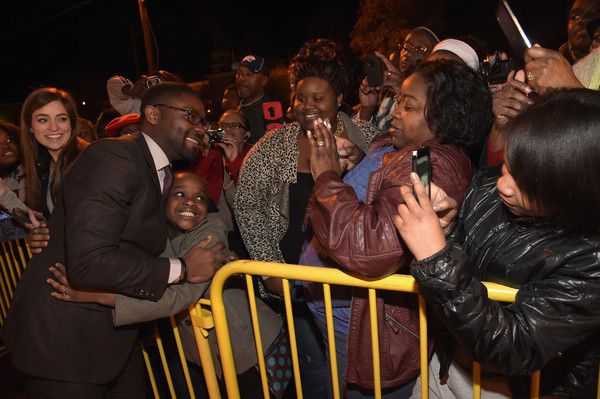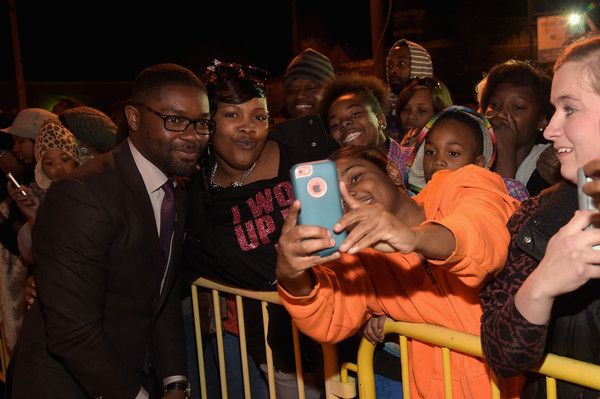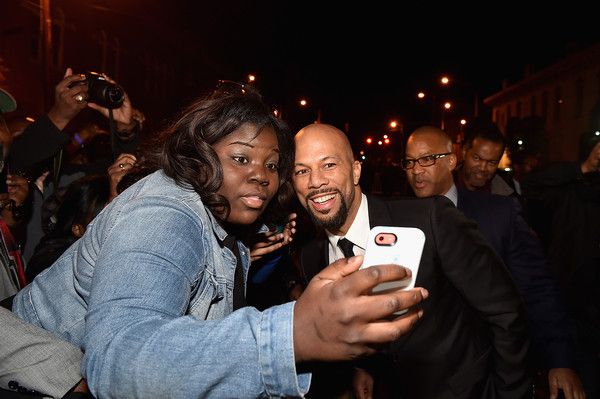 David, Common and John Legend greeted onlookers, snapping selfies and showing lots of love. Nice!
And to close the event-filled day....
The SELMA cast assembled on the Edmund Pettus Bridge as they honored Dr. King with speeches and performances.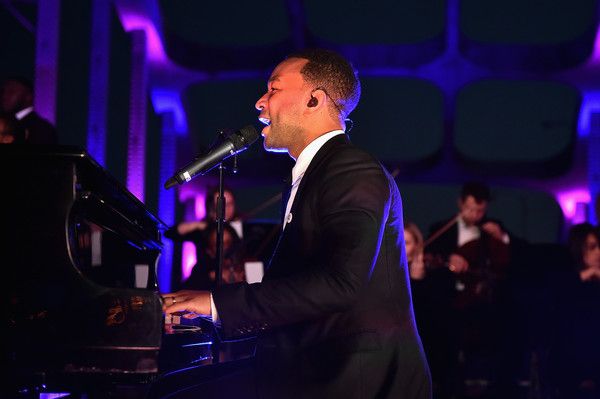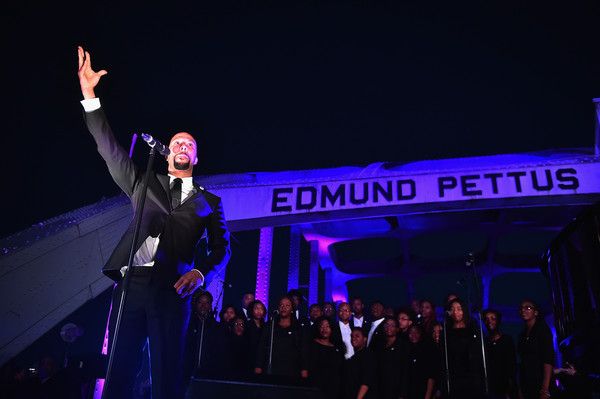 John Legend and Common took the stage to perform "Glory" with the Tuskegee University Choir.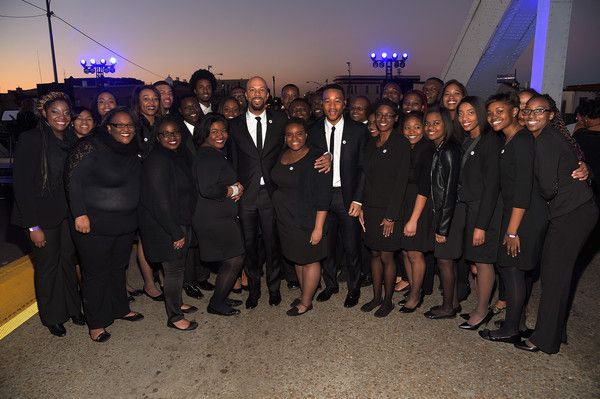 Peep a few clips from their powerful performance below:
Wow! What an awesome way to celebrate such an amazing man and important historic event. 
Over in Ferguson, Missouri.....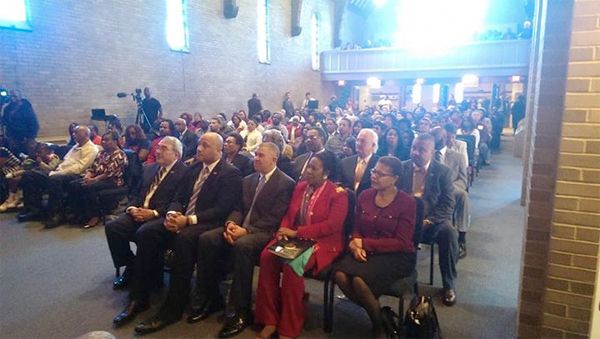 Members of the Congressional Black Caucus honored MLK's legacy while attending Well Spring United Methodist Church in Ferguson, blocks away from where 19-year-old unarmed teen Michael Brown was gunned down. 
After the morning service....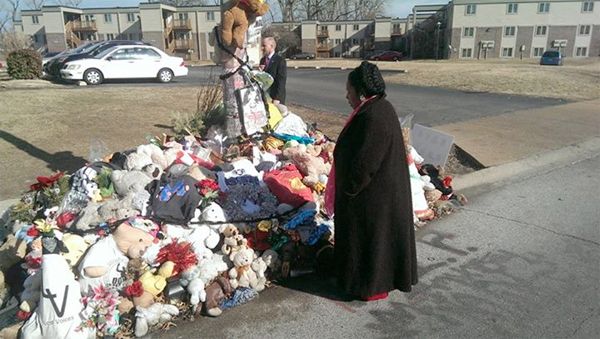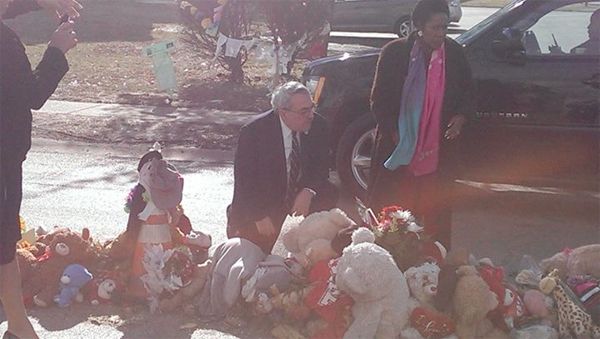 CBC members paid a visit to the memorial site where Michael Brown took his last breath.
Photos: Getty/Wire/Common's IG/CBC's Facebook