Ciara and Baby Future hopped on a plane and jetted out of L.A. yesterday. Meanwhile, Dawn Richard hit the stage at the Apple Store in NYC for a performance. See the pics inside….
Ciara and Baby Future are headed out for an adventure!
The fab mom and adorable tot were spotted making their way through LAX airport yesterday, accompanied by her team.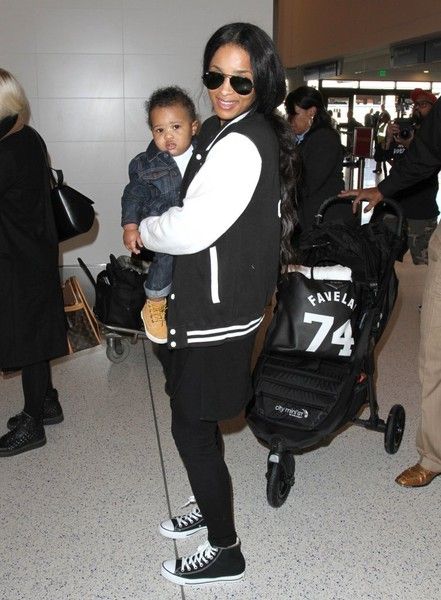 CiCi was all smiles while Future Jr. looked around at all of the flashing lights from the photogs' cameras. Wonder where they're off to...
The R&B singer has been in the headlines recently after releasing a new track titled "I Bet" where she sings about a man starting to love her after she starts loving someone else better than him. Based on the lyrics, it sounds like the track is directed at her ex-fiancé Future.
Maybe her break up was a good thing for her career because she has also landed a new magazine cover. The "Body Party" singer slayed on the cover and inside spread of L'uomo VOGUE men's magazine newest issue.
Over in NYC....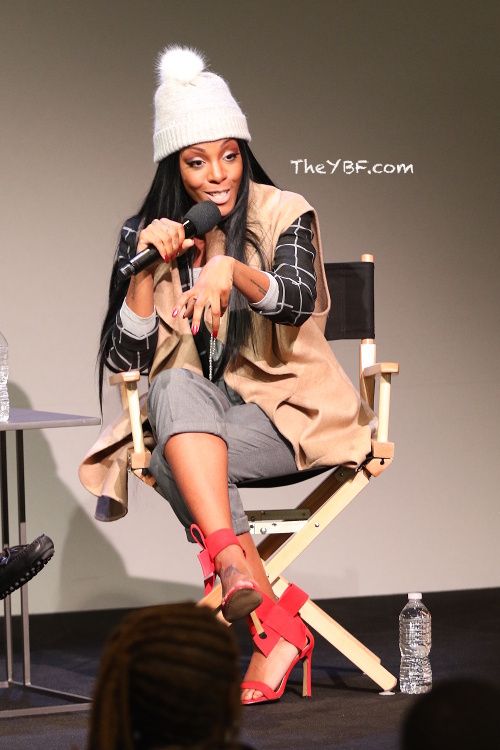 Former Danity Kane member Dawn Richard is steady on her solo steez. The R&B chick released her brand new album Blackheart yesterday, which is the second offering from her three-part trilogy that she dubs "The Black Era".
Yesterday, she hit the stage at the Apple Store in SoHo to discuss her new album with her fans before performing a few tracks from her newly released LP.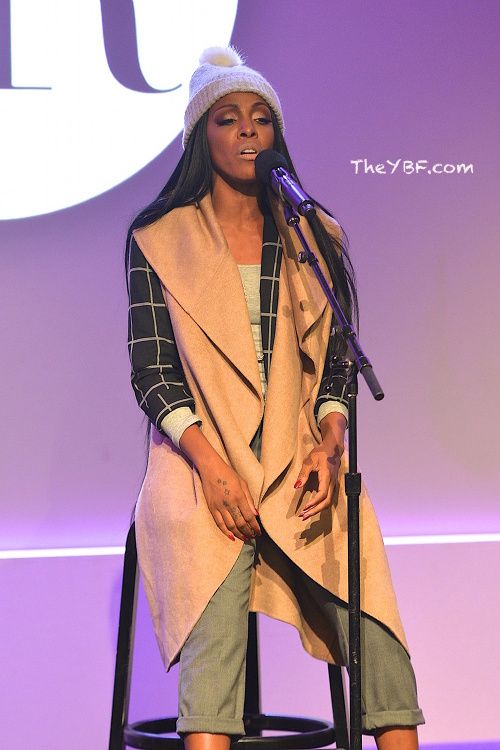 Dawn released a track earlier this week titled "Castles", in which she said it was about her journey with the group initially. But once they broke up, she thought it was fitting for her album. She chopped it with Rap-Up recently, addressing her split from Danity Kane (after that alleged studio brawl). She said,
"You make mistakes," says Dawn as she reflects on the breakup. "I had just lost my grandmother and my father had cancer, and my only outlet was the studio. When I realized that people didn't really want me doing the one thing that I really needed, I blacked out. You just live and you learn. I've never really done that and when you see yourself in a poisonous situation, you have to make the choice to get out of it. I didn't have a choice to get out of it, it was made for me in the public eye. You say, 'Sh*t, I f*cked up,' and then you move on."
 
Welp...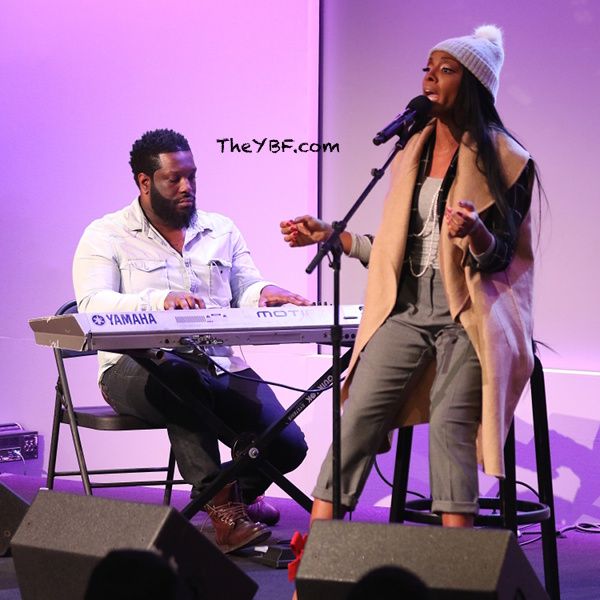 And from the pics, it looks like she ushered in help from Lil Mo's estranged husband Philip Bryant(we're not sure if the divorce has been finalized yet) to provide the tunes for her set.
You can purchase Dawn's new album on iTunes now.
Photos: FameFlynet/Spalsh/Pacific Coast News