More pics and videos from the set of Chris Brown and Tyga's upcoming "Ayo" visuals have surfaced. Breezy's on-again girlfriend KarruecheTran was in the mix and Tyga's rumored chick Kylie Jenner was also reportedly on the scene. Check out the pics inside…
Chris Brown and Tyga are currently filming the visuals for their track "Ayo" (sitting at #40 on the Billboard 100), which is the first single from their joint album Fan of A Fan: The Album. And additional pics from the set have surfaced on social media.
We showed you their tricked luxury rides. Now we have a few new shots and videos from behind-the-scenes as they shoot on set in L.A., directed by Colin Tiley.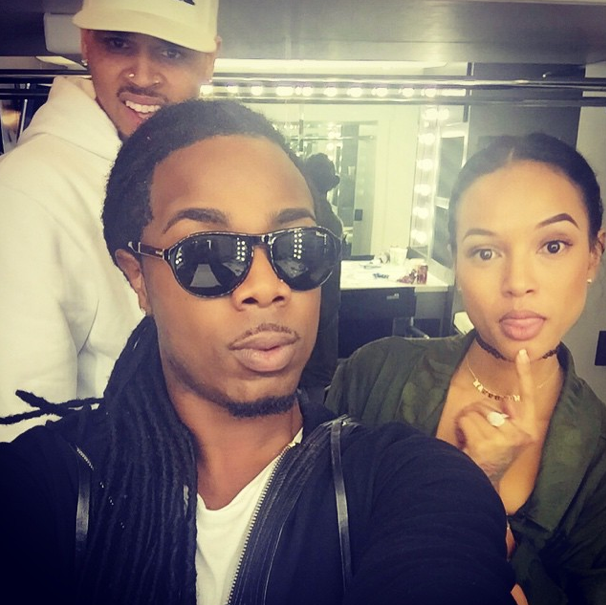 Since rekindling their love (for the umpteenth time), Karrueche Tran was on hand, along with her stylist EJ King, as Breezy & Tyga filmed a segment atop a high-rise (atop) rocking full-length fur coats paried with Timbaland boots.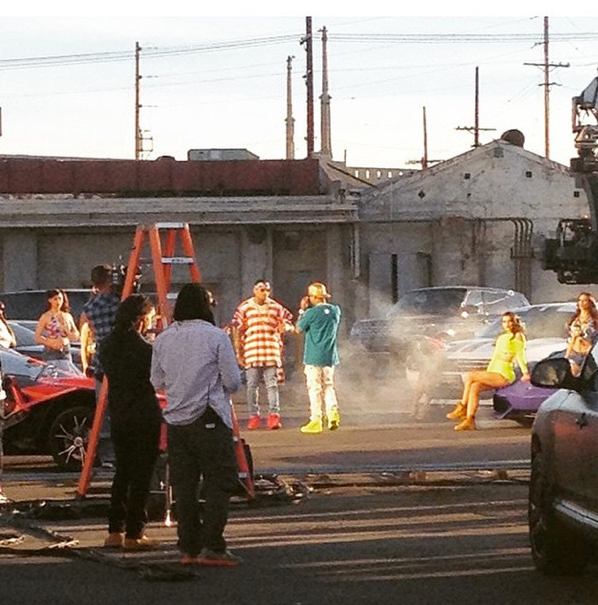 Look who will be making a cameo....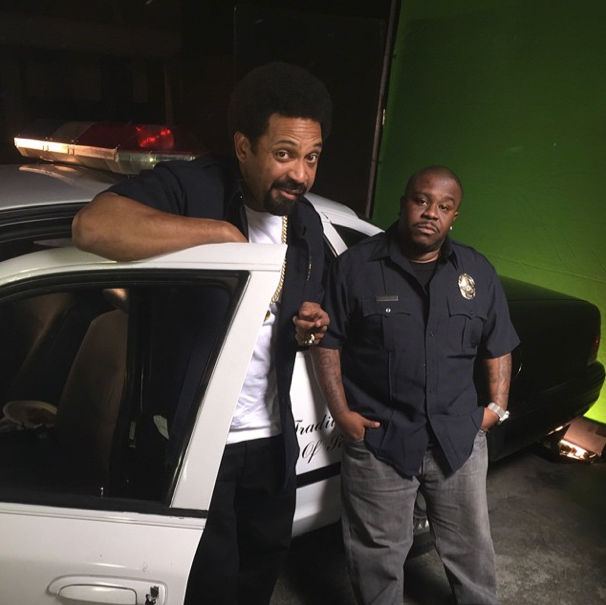 Comedian Mike Epps was tapped to star as a "crooked a** cop" along with a friend. We assume he'll be chasing the guys around in their tricked out whips.
And there's more....
Allegedly, T-Raww's rumored 17-year-old boo Kylie Jenner was also in the mix. And the photo above is supposedly a pic of the two while filming the video treatment.
During some downtime, funnyman Mike Epps battled Breezy in a "crip walk" stand-off, in which, the "Survivor's Remorse" star surely brought the laughs. He captioned, "I just battled my man @chrisbrownofficial I did a Midwest crip walk lol". Check the funny clips below: 
Ha! Get it Mike.
And below are a few clips form the actual set. Check it:
Breezy & Tyga's upcoming joint album is rumored to drop this year. Later this month, the twosome will join Trey Songz to kick off their "Between The Sheets" tour in Hampton, VA on Jan. 27th.
Photos/Videos: Chris' IG/Mike's IG/EJ's IG/@UrbanMusicFest