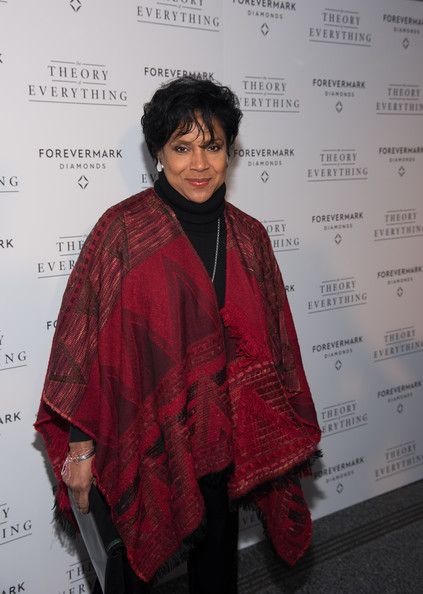 Phylicia Rashad attended a SELMA luncheon recently where she commented on the sexual abuse allegations levied on her former tv hubby Bill Cosby.  Find out what she said inside...
Tony-award winner Phylicia Rashad attended a luncheon for the film SELMA at the Metropolitan Club yesterday, where she spoke to Showbiz 411'sRoger Friedman about Bill Cosby, her first time speaking on record about the accusations.
Roger notes that during their conversation, which happened randomly, Phylicia said,"I don't want to become part of the public debate."  She added she had never seen the behavior that Bill Cosby is accused of.
On the Cosby accusers:
"Forget these women. What you're seeing is the destruction of a legacy. And I think it's orchestrated. I don't know why or who's doing it, but it's the legacy. And it's a legacy that is so important to the culture."
On the two most famous women to speak out, Beverly Johnson and Janice Dickinson:

"Oh, please."
On Camille Cosby:

"This is a tough woman, a smart woman. She's no pushover." Phylicia inferred there's no way Camillie would stand by and look the other way if Bill had terrorized women for the last 50 years.
On Bill's tarnished legacy:
Someone is determined to keep Bill Cosby off TV. And it's worked. All his contracts have been cancelled."
On the Cosby show:
"This show represented America to the outside world. This was the American family. And now you're seeing it being destroyed. Why?"
On Bill's silence:
Phylicia thinks Bill is too proud to raise a defense, "If he spoke now, what do you think the media would do with it?"
Photos via Getty