Well look who's married.  Yep.  Ludacris& Eudoxie rang in 2015 as Mr. & Mrs. Bridges.  Deets and their first pics as a married couple inside....
They got engaged less than two weeks ago (a couple of days after Christmas) high in the skies.  And they're already married.
Ludacris & long-time girlfriend Eudoxie just announced they secretly got hitched right before ringing in the New Year.
Yep.  We guess all their years of dating were a long enough waiting period.
While posing in a pic inside their Atlanta home with Eudoxie in a simple & chic white dress, Luda said today,
"Why wait? Did the thing before 2015. #mrandmrsrbridges"
But here's the deal.  Certain sources claim that Ludacris actually ORIGINALLY popped the question (before the fancy proposal) while they were in Georgia on Christmas Eve.  They headed out to a restaurant....and when they returned home a white dress was draped across the bed for Eudoxie.  Apparently Ludacris' mom picked out the dress, and they got married on Christmas Eve right there on the spot.  Yep, the same day! And a few family and friends were reportedly in attendance.
Then, they hopped on a private jet two days later for their "honeymoon" in Costa Rica.  Yep, that couples trip -- with Monica and Shannon Brown, Letoya Luckett and her boo and more -- that we saw tons of pics from.
Check out The Bridges' wedding pics below: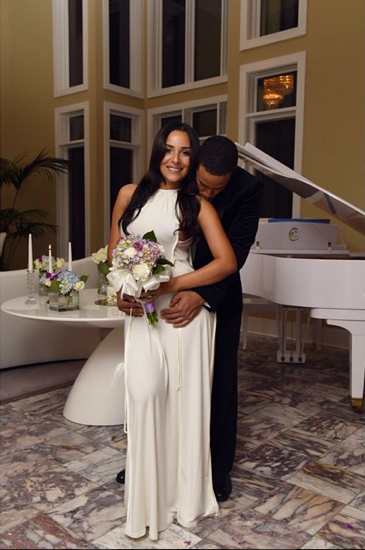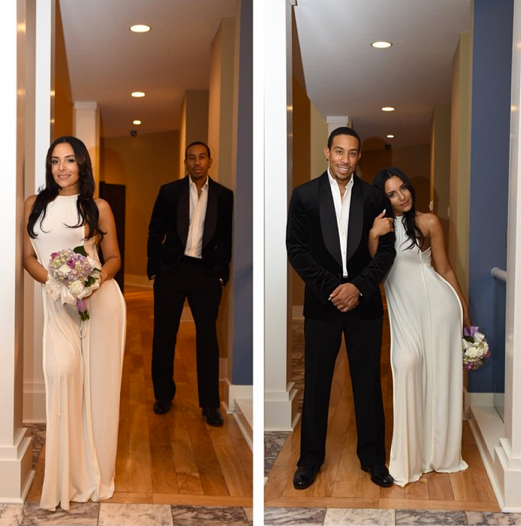 At least this is a bit of happy news before Luda gets back to his child support/custody battle with his newest baby's mother, Tamika Fuller.  We hear he MAY have a new court date about custody...very soon.  And word has it judges look favorably upon fathers who are in stable relationships...like marriages.
Congrats!
Photos: Ludacris/Eudoxie's Instagrams