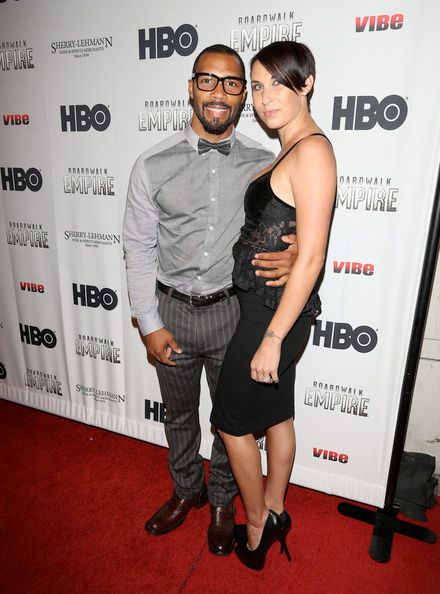 Is sexy actor Omari Hardwick about to become a dad again? If you ask one of his "Power" cast mates they would say he is! Get the possibly preggo news inside….
As "Power" fans patiently wait for the season premiere of the series, we suspect that Omari Hardwick is a new dad.  We know Omari Hardwick likes to keep his life private. He secretly married (former) publicist Jae (Jennifer) Pfautch back in 2012 and they have one adorable tot (above). Now, it looks like the family will be welcoming a new bundle of joy soon.
Debbi Morgan, who plays Tasha's mom Estelle on "Power", was busy tweeting her industry friends, shooting off well wishes for the new year. But one of her tweets caught our eye. In a tweet to her co-star Omari, she asked, "Did you guys have the baby yet??" Wait…baby?
Check the tweet:
She definitely spilled some tea and her followers noticed. One fan asked if she let the cat out the bag, in which she responded: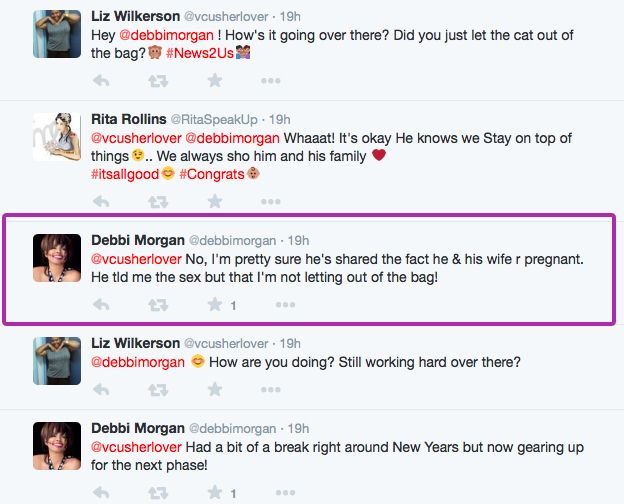 "No, I'm pretty sure he's shared the fact he & his wife r pregnant. He tld me the sex but that I'm not letting out of the bag!"
Omari definitely hasn't shared he and his wife are expecting...not publicly anyway. Based on her tweets, the baby should be making its arrival soon (if it hasn't already).
If they are expecting (or just had a baby), congrats to the couple!
Photos: Pacific Coast News