In the latest YBF happenings….Usher allegedly got into a fight over his now fiancée Grace Miguel at a NYE party, Emily B and her son Johan enjoy some mommy-son time in South Beach and Serena Williams gets friendly with a koala bear in Australia. More inside…
Usher and Grace Miguel's 2015 surely got off to an interesting start.
We told you Usher secretly popped the question to his longtime girlfriend/manager Grace Miguel right before the holidays. The twosome celebrated Christmas together with Grace's family and it seemed everything was going smoothly…up until New Year's Eve.
We hear, the "Good Kisser" singer was involved in a brawl at E11even nightclub in Miami while attending a NYE party to ring in the new year. A clubgoer allegedly insulted the R&B crooner's lady, which instantly set ish off. While the details of the actual fight remain unknown (for now), Usher posted a picture of the aftermath to his Instagram.
Brace yourselves…..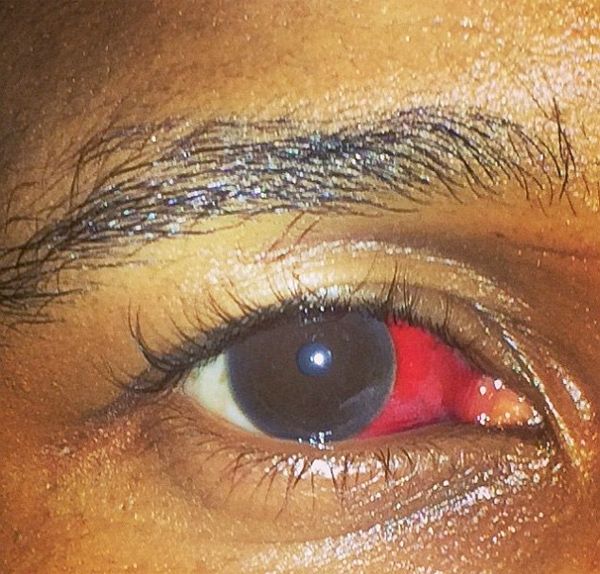 The "I Don't Mind" singer posted the picture above (and deleted) of his injury following the brawl. He captioned, "You should see the other guy!!" Ouch! If Usher's eye ended up like that we can only imagine the injuries the other guy suffered.
But…it doesn't seem Usher is in the slightest bit bothered. He and Grace were spotted in good spirits as they shopped it up at H Lorenzo in Beverly Hills on Friday (atop). NOTE TO ALL: Don't mess with Usher's woman!
 
In Miami.....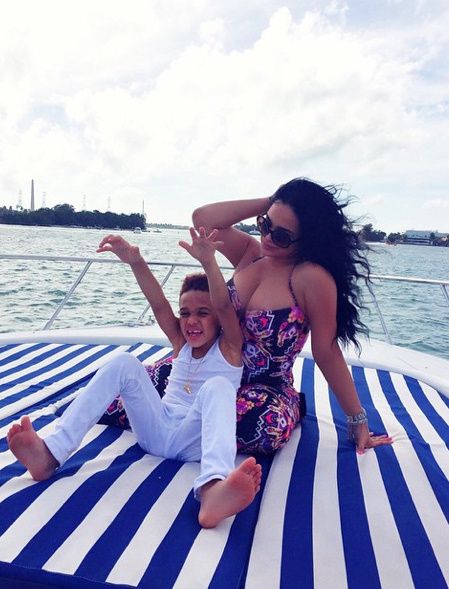 A pregnant Emily B and her adorable son Johan are enjoying a few fabulous days in Southbeach. The mother-son duo enjoyed a day of fun-in-the-sun on a yacht as they sailed the Atlantic Ocean, taking in the beautiful Miami views.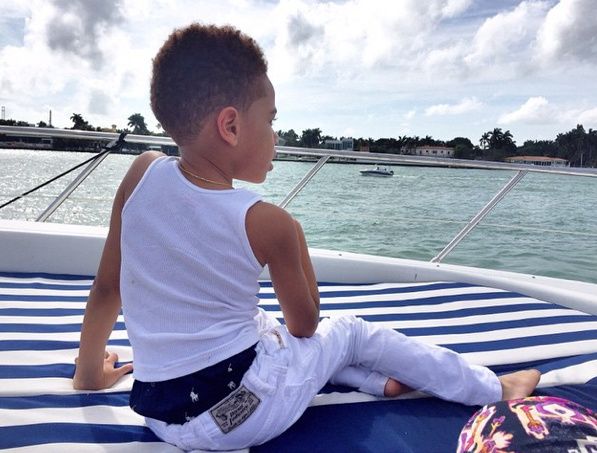 Afterwards....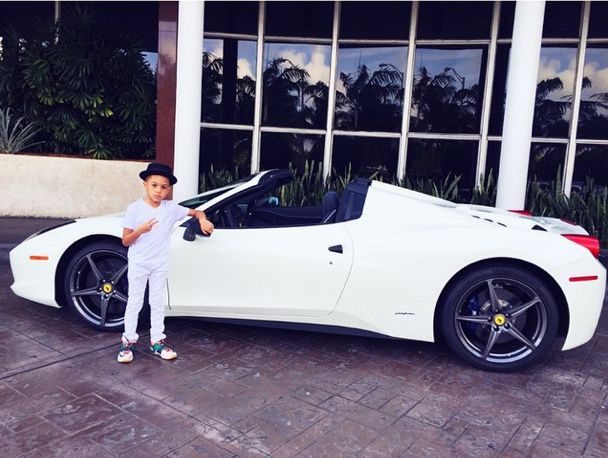 Lil Fab got dapper before posting up in front of a white Ferrari. So fresh and so clean!
Then he joined his mother on a retail therapy trip for some new hats. Loving Emily's jumper and her cute baby bump.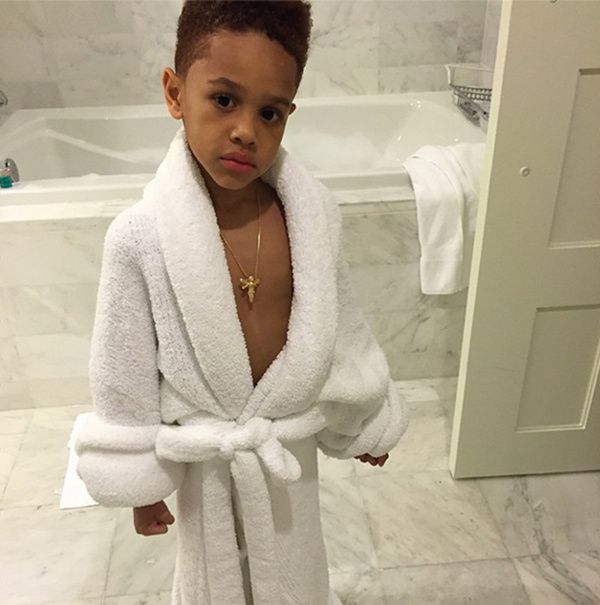 And for a last does of cuteness, Johan styled in a white robe with his gold chain after bathtime. This little guy will surely be breaking hearts soon.
In Australia....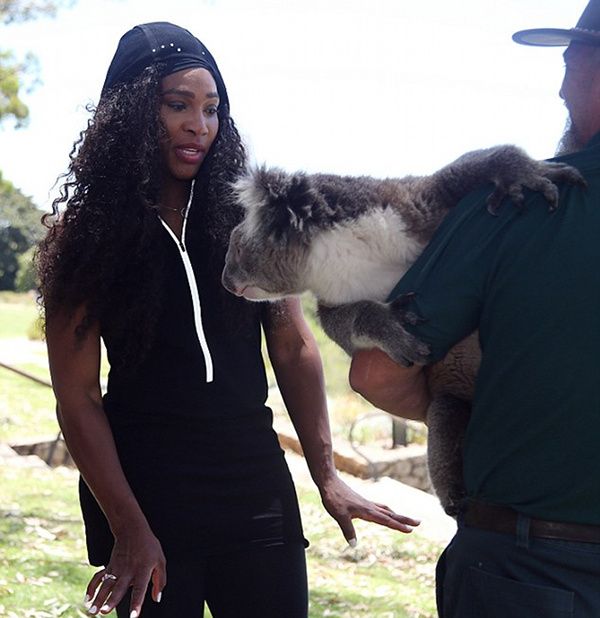 Serena Williams is currently in Perth, Australia (with her boyfriend Patrick Mouratoglou) for the 2015 Hopman Cup, which kicks off today. But before she battles it out on the tennis court, the 33-year-old tennis champ took a trip to Kings Park to get cuddly with a koala bear named Sunshine yesterday.
At first, the top-ranked tennis star didn't seem to keen on getting close to the wild animal.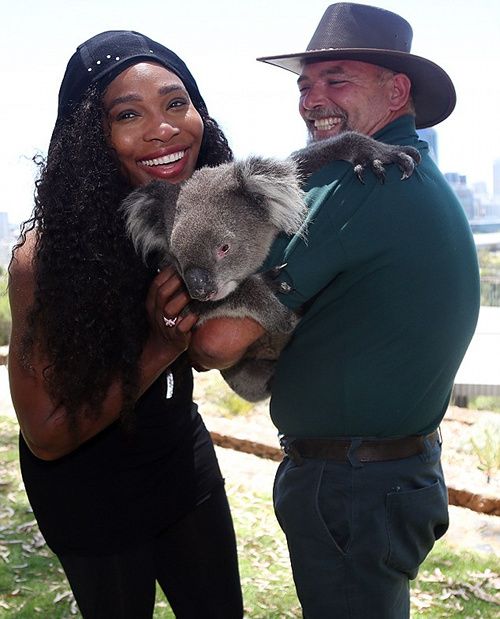 But eventually, Sunshine won over her heart....
And she even went in for a smooch. Cute!
The 18-time grand slam champion is using the Hopman Cup tournament to help prepare for her sixth Australian Open title win. The Australian Open kicks off Monday, January 19th.
 
Photos: Splash/Usher's IG/Emily B's IG