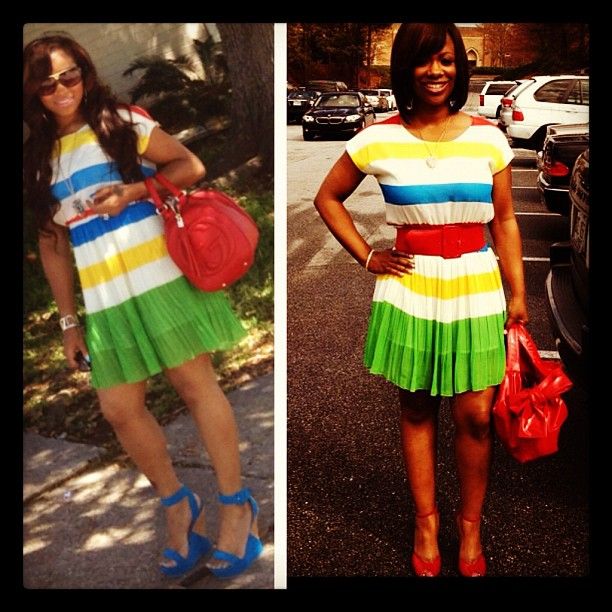 Good friends & workout partners Toya Wright & Kandi Burruss both rocked the exact same striped dress recently.  Kandi Instagramed the pic herself of the two friends facing off in a dress they both carry in their respective stores.
Decide who rocked it best inside....
Reality chick & Garb Boutique owner Toya Wright (28) rocked her blue/yellow/white/red multi colored striped short sleeved dress with blue and nude wedges, a red belt and matching red Gucci bowling bag.
Singer/songwriter/ATL Housewife/TAGS boutique owner Kandi Burruss (35) rocked the same dress--but paired hers with red maryjanes, a wide red patent belt and a matching red Valentino bag.
So...
WHO ROCKED IT BEST?!